Halsey Hits Back At Hater For Criticizing Her Playboy Photo Shoot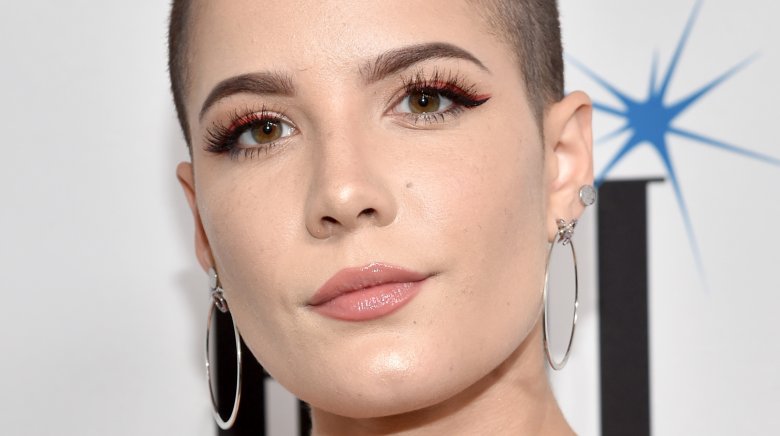 Getty Images
The "Now or Never" singer isn't putting up with anyone's misguided opinions.
People reports that Halsey (real name Ashley Frangipane) shut down a fan who criticized her for claiming to be a feminist despite posing for Playboy.
"You are a feminist but you flash your boobs in Playboy magazine," the Instagram user wrote beneath a photo of Halsey's cover photos.
In response, Halsey, who shared the exchange on Instagram, replied, "Yeah it's crazy. I can show my t**s in Playboy, perform at the Nobel Peace, speak at the Planned Parenthood Gala with Hillary Clinton, shake my a** on 300 stages, give a speech at the United Nations, do 150 shots of tequila, get a #1 album, and march in the streets of DC all in just ONE year."
The 22-year-old continued, "Newsflash. A woman can be multi dimensional #WeAreNotJustOneThing."
You said it, Halsey!
In her interview for Playboy, Halsey talked about her $100,000 donation to Planned Parenthood, which, she says, has been met with criticism. "The negativity around Planned Parenthood was crazy: 'That's not your money. Someone's using you as a front to donate it.' 'Whenever celebrities say they're donating money, they never really are; it's a company,'" she recalled. "No. I charged it to my personal Amex card."
Revealing that she'd gone to Planned Parenthood after suffering a miscarriage on tour, she said, "I can afford some of the best health care in the f**king world and I still went there, because I trust it."