Katy Perry Explains Why She Stopped Feuding With Calvin Harris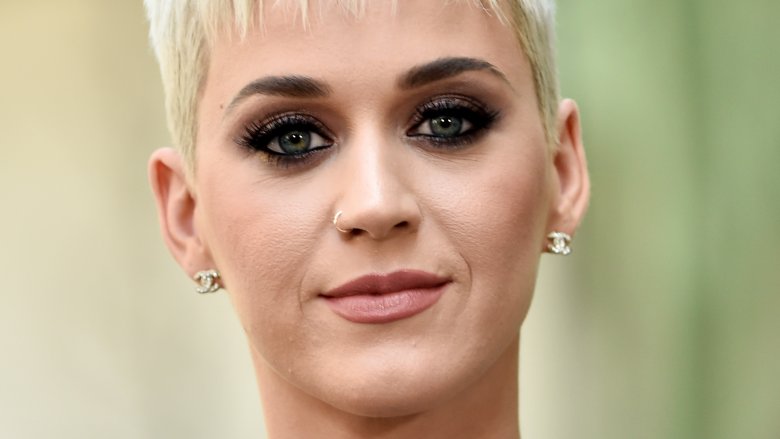 Getty Images
Good news, music fans—Katy Perry and Calvin Harris are no longer enemies.
Speaking with Ryan Seacrest on his radio show On-Air With Ryan Seacrest (via E! News), Perry opened up about reconciling with Harris, with whom she'd previously gotten into a Twitter fight. "I saw Calvin actually at [the] Vanity Fair Oscar party. We just bumped into each other and he's like, 'Oh, you know, it's so funny, I think I have a song that maybe you should come check out,'" Perry recalled on Wednesday, Aug. 23, 2017. "I was like, 'Cool,' because we'd always meant to work together for years and years and years."
Admitting that they'd "had little falling outs here and there," Perry, who recently collaborated on Harris' song "Feels," said that they both wanted to move on from their troubled history. "We'd had some public Twitter spats and it was like, eight years or so had passed. It was time to put all that behind us," the 32-year-old explained. "Then he played me this one part for this new song called 'Feels' and I was like, 'Oh yeah.' This is like my favorite song off the record. I was just down to do it."
As Page Six noted, Perry and Harris' big feud started in 2011 when the DJ unexpectedly dropped out of the "Swish Swish" singer's concert lineup. At the time, Perry tweeted, "FYI ALL UK & IRELAND RELATED SHOWS @CalvinHarris will NOT be joining in on the fun and has CANCELLED last minute."
Harris, now 33, replied, tweeting, "Sorry to all who wanted to see me with Katy – her team suddenly moved the goalposts and I was to appear on stage with no production."
In response, Perry wrote, "The goalpost seems to be perfectly fine for New Young Pony Club, Yelle, Robyn, Marina & The Diamonds, to name a few," adding, "It's fine, I'm used to you cancelling on me, it's become ur staple!"
Glad to know Perry and Harris have moved past all that drama. Now if only Perry could do that same with Harris' ex-girlfriend Taylor Swift.