Alicia Vikander Finally Opens Up About Her Private Life With Michael Fassbender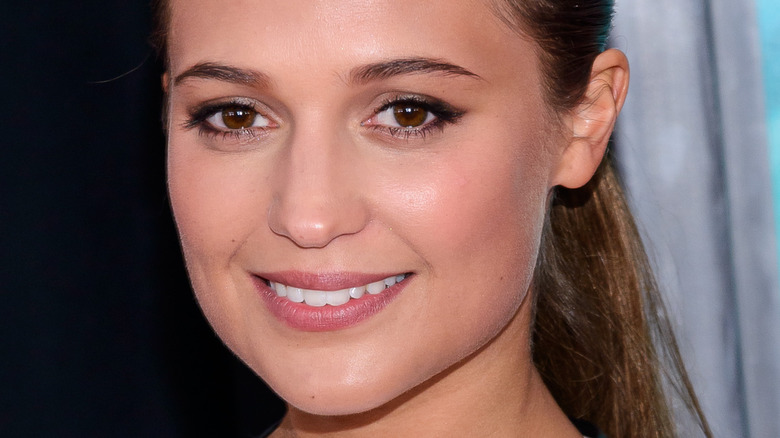 Sky Cinema/Shutterstock
Alicia Vikander and Michael Fassbender are one of Hollywood's most enduringly private love stories. The married couple first met and subsequently fell in love in 2014, on the set of "The Light Between Oceans" while portraying a husband and wife, per People. After an engagement little knew about, the two thespians tied the knot on the Spanish island of Ibiza in October 2017, later welcoming their first child in 2021. The pair, however, didn't confirm the birth until Vikander talked to People in September that year. "It's not about being secretive," Vikander said of her and her husband's quiet lifestyle in the February 2018 issue of Vogue. "It's just about choosing the few things that you keep private."
Fassbender's in perfect sync with Vikander's attitude toward privacy, telling Entertainment Weekly in 2016 about celebrity oversharing, "Each to their own. I'm not going to talk about my private life with a total stranger, unless I feel like I need to. Why would I?" In the same interview, Vikander shared that the couple had "made a clear statement that we keep certain things just between us." It helps their pact that neither owns a known social media account, with Vikander telling Harper's Bazaar in 2019 that she "didn't find the joy in it" after trying Instagram for a month. 
However, despite previously not going into detail, Vikander has finally opened up more about her and Fassbender's new family structure with a baby on board. 
Alicia Vikander and Michael Fassbender make family a priority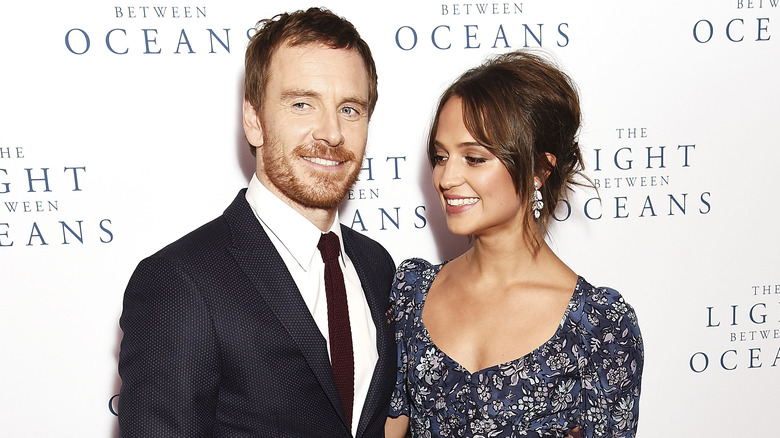 Dave J Hogan/Getty Images
Alicia Vikander and Michael Fassbender alternate work schedules so as to make room for family time. Although the name and gender of the Hollywood couple's child is still publicly unknown, Vikander shared a rare glimpse into their parenting styles with May's issue of Harper's Bazaar. "In my little family, with my husband and my child, we travel together, always. That's the rule. We do jobs so one of us can always be with the baby," she disclosed.
This is quite a turnaround for Vikander. In 2021, the "Lara Croft: Tomb Raider" star confirmed her newborn's birth to People but declined to elaborate on how it has changed her lifestyle. "I think I'll wait with that one," Vikander said then, only offering, "I now have a whole new understanding of life in general. That's pretty beautiful, and obviously will give a lot to any of my work in the future." 
However private Vikander may keep things, children were always in the cards for the Swedish actor. "It's the wonder of my world," she divulged to Elle in 2017. "I hope to have a family one day. And it's both the expectation and knowing that it should be the greatest experience of my life — and suddenly from one day to another, it's a reality; it's a new chapter of your life." Congrats to the happy family!