Rihanna Reveals How Pregnancy Has Changed Her Relationship With Her Mom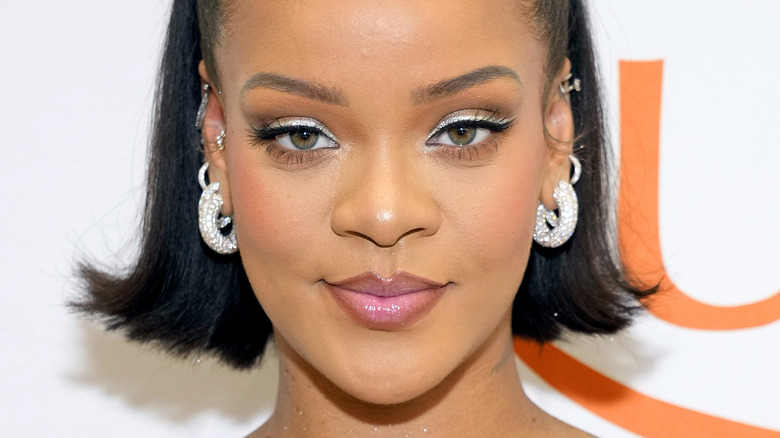 Kevin Mazur/Getty Images
I am mother. Hear me roar.
Shortly after Rihanna announced she was expecting a child with rapper A$AP Rocky, the singer and fashion designer got super candid about the kind of mother she thinks she will be. "Teresa [Giudice] from Jersey does not play about her kids. She will flatten you about those kids. And that resonates with me a lot because I feel like that's the type of mom I'm going to be. Psycho about it," she confessed about the similarities she shares with reality star mom Teresa Giudice during an interview with Elle. "Worse. You talk about my kids, it's over," she vowed. But that's not all. Rihanna also has her eye on Orange County Housewife Heather Dubrow. "Just love the way that she just allows her kids to be who they are. And that's really inspiring to me," she revealed.
But now it appears that Rihanna's mother is another woman Rihanna would like to emulate while on her motherhood journey...
Rihanna says motherhood has 'unlocked new levels of love and respect' she has for her mom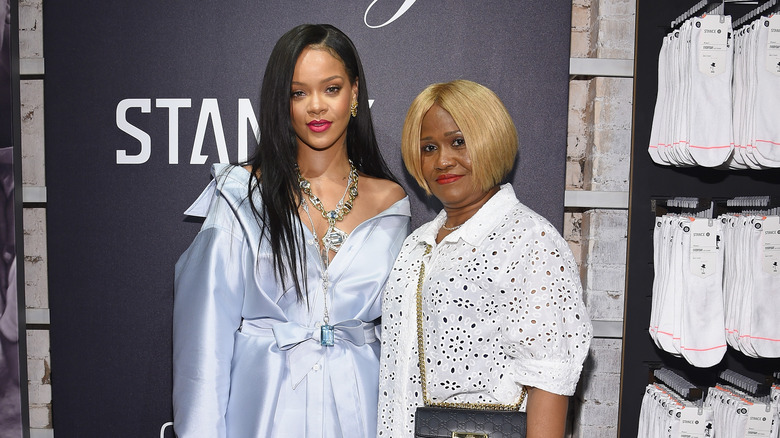 Dimitrios Kambouris/Getty Images
[She] want that cake, cake, cake, cake!!! Glowing mother-to-be Rihanna took to her Instagram account on April 5 to wish her very own mama bear, née Monica Braithwaite, a happy birthday. "Today is my Queen's birthday!!!" Rihanna began in a heartfelt Instagram post along with a throwback photo of the famous mother-daughter duo. "Being on the verge of motherhood, unlocked new levels of love and respect I have for my mommy in a way that I could never explain! She's the true MVP and I wanna give her her flowers every second I can!" she gushed. "Love you mumzzzz!!! Happy Birthday! We gon celebrate on da link up!" 
As it turns out, however, flowers have proved to be only the tip of the iceberg when it comes to the gifts the beauty mogul has lavished her mother with. In August 2012, Rihanna surprised the matriarch with a fully-furnished five-bedroom home in Barbados... all while the Oprah Winfrey Network cameras were rolling. "I wanted to do this for you for a very long time. You have been such an amazing mother, example, soldier, and you get to walk away with the key to this house tonight," Rihanna revealed. 
HBD Mama Monica!!!