Vanessa Hudgens Says She Has A Gift For Communicating With Ghosts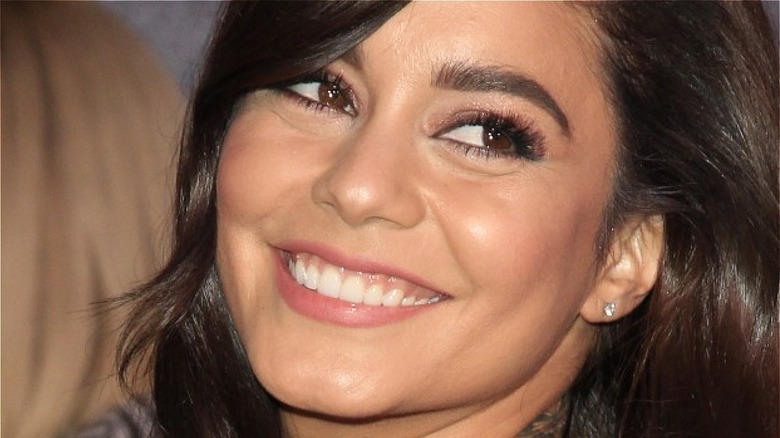 Kathy Hutchins/Shutterstock
Vanessa Hudgens is a multi-talented powerhouse who has stunned us with her abilities since she first starred in her debut feature film, "Thirteen." The actor then showcased her vocal prowess in "High School Musical," which has achieved an almost cult-like status. It seems strange to think that, had the timing been different, Hudgens may not have played the iconic role of Gabriella Montez. The star sat down with Kelly Clarkson and told her that she almost auditioned for a different show before "High School Musical" and that Clarkson was the catalyst. Hudgens told Clarkson, "[Y]ou were on 'American Idol' and you won." Hudgens was so inspired that she decided, "[T]hat's it, I'm going on 'American Idol.'" However, fate intervened, and "[t]hen that next week, I got an audition for 'High School Musical' and booked it," she continued. 
Hudgens has also proved her versatility as an actor with "The Princess Switch" franchise, where she plays three characters who each have their own distinctive personality. She told The Hollywood Reporter that playing the different roles was "a really good exercise on my creativity." Now, it seems as if the actor has another hidden talent she has decided to embrace. Hudgens dished about her ability on "The Kelly Clarkson Show" and revealed that we're not alone.
Vanessa Hudgens talks to spirits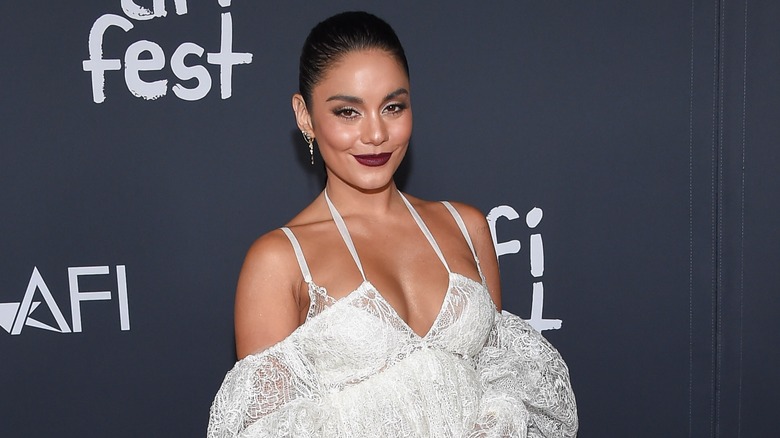 DFree/Shutterstock
Vanessa Hudgens told a surprised Kelly Clarkson that she has had supernatural experiences since childhood. She recalled, "I remember getting ready for school when I was 8 years old, and there was ... You know those ducks [toys] that you pull [the string]?" She continued, "I started walking, and it just started going alongside me." Apparently, these experiences freaked her out because she "kind of shut it down for a while because it's scary." 
However, the "Tick Tick ... Boom!" star has now "accepted the fact that I see things and I hear things." Hudgens explains that she has accepted her "gift" and decided to "lean into it." In fact, she got herself a "spirit box." Apparently, she used the device to do her "first real paranormal investigation" with it. Hudgens explained why it was her favorite instrument, saying, "Something about the electricity that it creates allows spirits to speak through it." She also told Clarkson that it's important to "tell them to 'stay' because you don't want spirits to follow you." 
Hudgens seems to embrace all aspects of her spirituality. In 2015, she confirmed her membership to Hillsong Church to The New York Times, adding that she has her "own personal relationship with Jesus." At the same time, she said, Entertainment Tonight, "I'm a definite hippie." Hudgens dished, "I'm literally my happiest self when I'm dancing half-naked on a grass field listening to Led Zeppelin." Because Vanessa's connected like that.