Taylor Swift Thanks 'I'm Too Sexy' Band Right Said Fred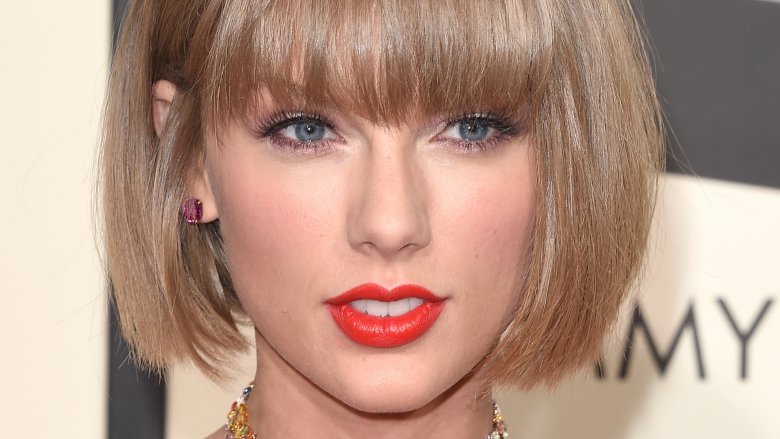 Getty Images
The pop star made sure to send a little thank you to her latest song's co-writers Right Said Fred.
If you were dancing along to Taylor Swift's single "Look What You Made Me Do" and thought it sounded a little familiar, good ear. Swift's song sampled a beat from Right Said Fred's hit song "I'm Too Sexy." The band's members, Fred Fairbrass, Richard Fairbrass, and Rob Manzoli, are even credited as co-writers of Swift's hot new track—and they appeared all too happy to lend a hand to the 27-year-old's latest musical creation.
"Thank you @taylorswift13," Right Said Fred tweeted out on Aug. 24, 2017, following the release of "Look What You Made Me Do." "What a marvellous reinvention! #imtoosexy #lookwhatyoumademedo."
The group further showed their appreciation for Swift and the song's other co-writer Jack Antonoff the next day, sharing a photo of a bouquet that the two had sent them.
"Thank you so much to @taylorswift13 & @jackantonoff – very kind!" they wrote in the tweet's caption.
In a handwritten note that came with the flowers, Swift and Antonoff wrote, "Look what you made us do... We love you and can't wait for a chance to celebrate with you!"
Thank you so much to @taylorswift13 & @jackantonoff – very kind!
(📸: Karl Adamson) pic.twitter.com/BWqrcCnYas

— Right Said Fred (@TheFreds) August 25, 2017
Right Said Fred also addressed their part in Swift's new song on their website, writing, "Thanks to Taylor and her team for being absolutely wonderful. We're very happy that our debut single will potentially be reaching new fans 26 years after its release."
In an interview with NME, the band revealed that Swift and Antonoff had contacted them about three weeks before the song's release, calling them on the phone to express her interest in using part of "I'm Too Sexy."
"It was firmed up about a week or two ago, but we were told to be bloody quiet about it because they wanted to make sure there was no leakage in the meantime. She and all the people that work with her have been incredibly friendly," Right Said Fred explained. "I've got a huge bunch of flowers here from them in the house. It's been a rewarding experience, and very flattering. I don't have a single bad thing to say."
And, while they knew Swift was going to sample their song, they didn't know just how it'd be done. In fact, they only heard the single after its official release. "They don't know what we're like, so I don't blame them," the group said. "The only thing they weren't cagey about was 'can we work with your track'. We said: 'Absolutely, do whatever you want.'"
As Nicki Swift previously reported, Swift, 27, is gearing up to release the music video for "Look What You Made Me Do" at the 2017 MTV Video Music Awards on Sunday, Aug. 27. Since the single's release, fans have theorized that the song is one big diss toward rivals Kanye West, Kim Kardashian, and Katy Perry, which would certainly make sense given the singer's history with the three celebs.
While we wait for the music video's release, read up on just how Swift gained fame