What Happened With Brandi Glanville And Real Housewives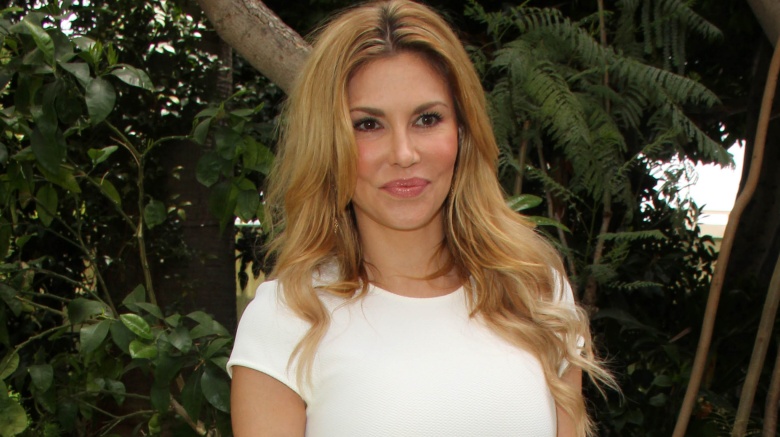 Each of The Real Housewives of Beverly Hills is such a font of drama that it seems strange to us that any of them would be singled out for a firing. Nevertheless, that's what happened in 2015, when Brandi Glanville got fired from Bravo's hit carnival of chaos. Seeing as how it seemed so strange, we looked into it a bit more, and here's what we found out about Glanville's ousting.
Her bad blood with cast members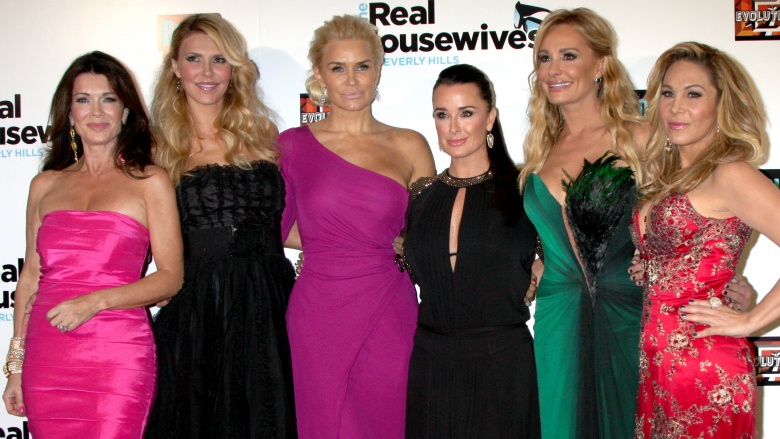 Each of The Real Housewives has some kind of feud with at least one other castmate. For Brandi Glanville, her arch-nemesis is Lisa Vanderpump. Their feud reached its high point during the 2015 reunion show, when Glanville blamed her drinking problems on her castmates, saying, "I kind of need alcohol to deal with them." To be honest, we can sympathize, but Vanderpump took issue, and eventually the rest of the cast did as well. Predictably, a huge argument followed, with one of the highlights being Kyle Richards telling her, "You are one of the most vile human beings I've ever met in my life." Well, yeah—that's how she got cast on the show to begin with, along with everyone else.
Diva, diva, diva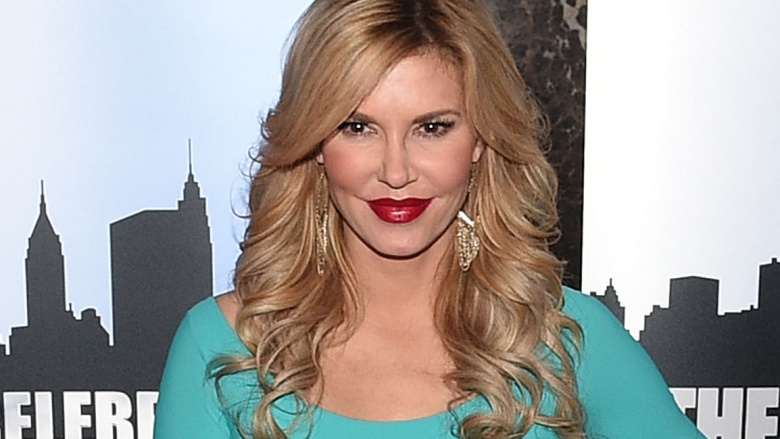 Getty Images
It was pretty easy for Glanville to earn her castmates' hatred. In addition to her drunken behavior, she made a racist comment toward Joyce Giraud's inability to swim, slapped Lisa Vanderpump, and tossed wine in Eileen Davidson's face. Glanville's greatest offense was that she made a habit of pointing out her castmates' hypocrisy, according to People magazine. While they're horrified by her drinking and her wine weaponization, Glanville pointed out that her castmates rallied behind Lisa Rinna when she hurled a wine glass at Kim Richards. Glanville also brought up how they peer pressured each other to eat marijuana brownies when they all took a trip to Amsterdam. If pointing out people's hypocrisy to make herself look better doesn't make Glanville a diva, we don't know what does. Worst of all, Glanville has the nerve to call herself a team player.
Glanville denies being fired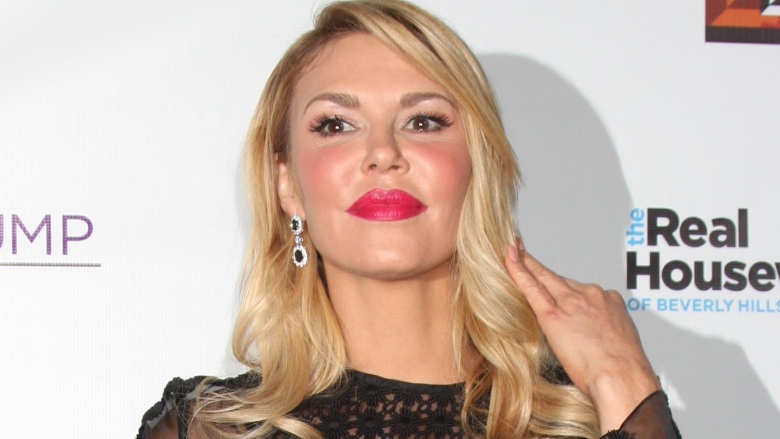 In June 2015, rumors of Glanville's firing began circulating. The first thing Glanville did upon being fired was deny that it ever happened. Glanville claimed that, instead of getting fired, she didn't want to return, turning down $500,000 an episode, according to Hollywood Take. She claimed she had other things to do. Of course, her castmates accused her of lying about everything, and she didn't let that slide either. Glanville told Howard Stern, "they're c***s...I have jobs, and I wasn't fired from the Housewives."
Bravo casts a new housewife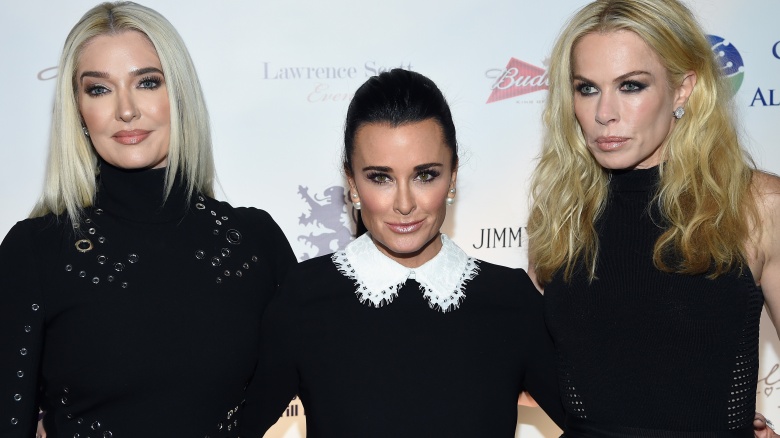 Getty Images
While Glanville denied getting canned from Bravo's parade of trainwrecks, there was some evidence to the contrary, like the hiring of new, replacement cast members. US Weekly reported that producers hired a new housewife, Erika Jayne (pictured on the left in the above photo), who was a club scene popstar throughout her 30s, to appear in season six.
You may think hiring another Housewife doesn't necessarily mean anyone else is off the show. While this may be true, remember each of the Housewives gets paid a lot of money to act crazy while cameras are rolling for our entertainment. For financial reasons, if Bravo is going to hire another nut job, someone has to go. There's only so much crazy that can fit into each season. During the reunion shows, Andy Cohen has to deal with these women, and too many of them could prove dangerous for him.
Glanville films scenes for season six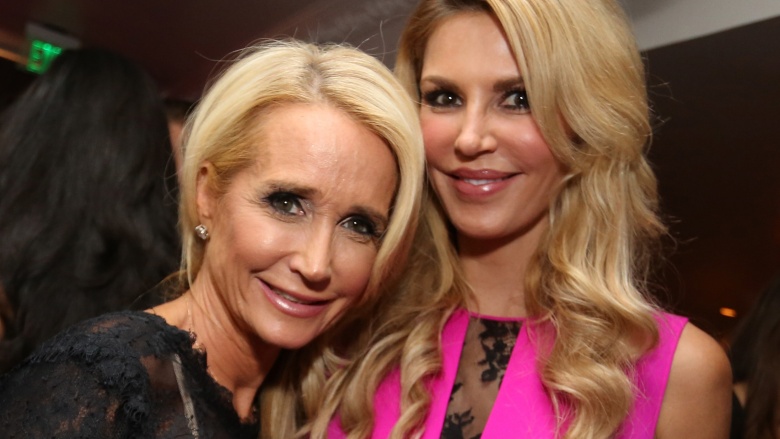 Getty Images
Despite the new cast members, Glanville had some evidence to support her claims of not getting fired. In October 2015, US Weekly reported that Glanville taped some scenes for season six of Real Housewives. The next month, she was spotted filming some scenes for the show with fellow crazy-train Yolanda Foster and walking humanitarian-disaster Kim Richards. Unfortunately, all was not as it seemed. An employee of the show, who remained anonymous (most likely to avoid Housewife wrath), said that while Glanville would be back for season six, she wasn't returning full time. It seems that everyone else on the show can still deal with Glanville, but only in small doses.
Glanville admits she's strapped for cash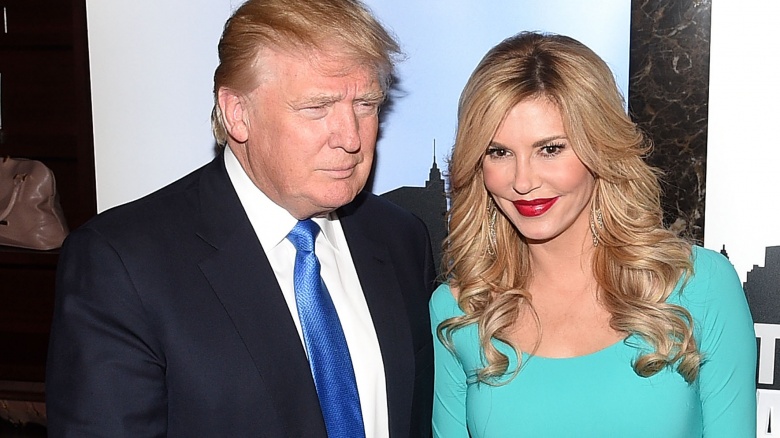 Getty Images
Before she was spotted filming scenes for season six, Glanville told TMZ that she was strapped for cash. At this point, she still denied that she'd been fired from the show, maintaining her story that she chose to leave. She announced on her podcast that she was willing to give the show another chance, because it's all up to whether or not she wants to do the show, according to her. She didn't realize that her return hinged on producers wanting to give her another chance. She did shoot some scenes for season six, so everything seemed to line up with Glanville's side of the story, until....
Glanville admits to being fired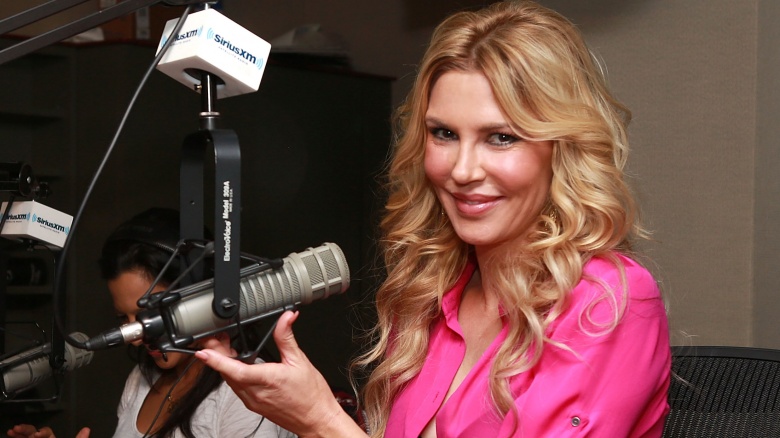 Getty Images
In July 2015, Glanville admitted, albeit inadvertently, that she was fired from the show. Allegedly, Glanville told All About the Real Housewives, "I got fired," mentioning that some of the other Housewives emailed her about it, including her current enemy and fledgling reality television empress Lisa Vanderpump. Concerning Vanderpump's email, Glanville went on to say, "I feel like she did so I'd tell people that she did it." As we can see, Glanville wasn't going to fall for that plan. From there, Glanville went on a steady diet of denial and avoiding the subject, but not entirely.
Glanville won't go away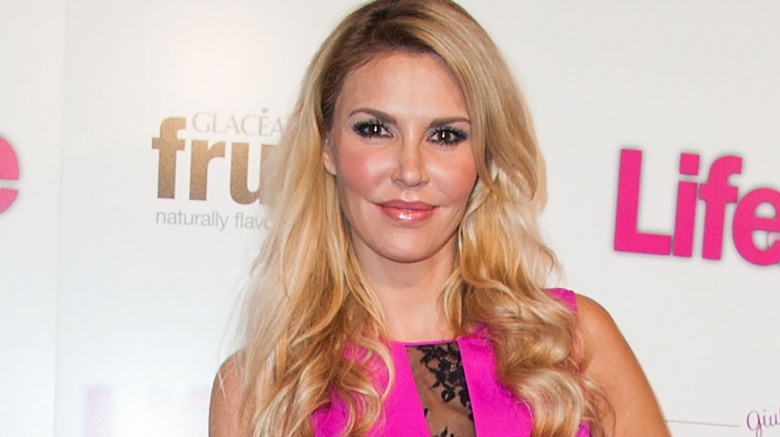 Getty Images
Whether Glanville was actually fired from Real Housewives or not, she's not going away anytime soon. She's had a taste of fame, and she's not giving it up. At the end of 2015, a Twitter war began between her and Vanderpump. According to TMZ, on Christmas Eve, Glanville sent Vanderpump a text full of curses and holiday wishes. Vanderpump claimed this text was meant to mock not just her, but her recently deceased dog, which—seriously—crosses the line. Glanville denies mocking the dog's death, although she doesn't deny sending the text. She also claims Vanderpump is just using the claim to inspire sympathy. In the end, they're just using each other to remain in the spotlight. The good thing for Glanville is that if she ever gets tired of all the drama, she can find some nice, quiet work as an ordained minister. Yes, she's an ordained minister, according to her podcast.