Amber Heard Makes A Rare Public Statement About Embattled Ex Johnny Depp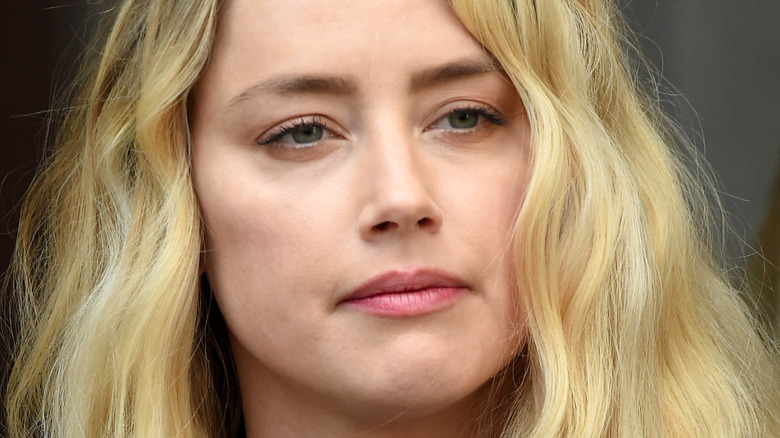 Stuart C. Wilson/Getty Images
Whenever there's a headline with both Amber Heard and Johnny Depp's names, fans perhaps already know that it's not for a good reason. As many can recall, Heard and Depp were married for two years before they pulled the plug on their relationship back in 2017. This came after both actors claimed that there was domestic abuse behind closed doors and because of it, Depp was forced to pull out of the "Fantastic Beasts."
To complicate matters even more, Depp took The Sun to court after the publication branded him a "wife beater" in a 2018 article. Depp also told The Times that he's being "boycotted in Hollywood" because of all the bad press surrounding his drama with Heard. According to The New York Times, the former couple will face off in yet another defamation suit, as Depp is none too happy that his ex-wife referred to herself as a "public figure representing domestic abuse" in an op-ed that she wrote for The Washington Post in 2018. 
And while Heard has kept rather quiet about the matter, she recently made a rare public statement about her ex. In fact, what she has to say has already raised a lot of eyebrows.
Amber Heard is going offline in preparation for her trial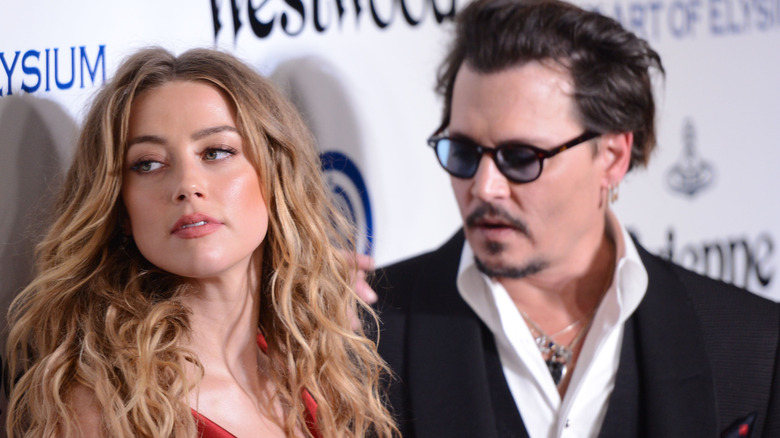 C Flanigan/Getty Images
According to People, Amber Heard maintains that she has a reason to bring up her past with Johnny Depp and share her story with the world. Heard took to her Instagram account and Twitter to explain that she is going offline for several weeks in preparation for her trial with Depp in his defamation suit.
Heard also explained that she never once named her ex-husband in her Washington Post op-ed, writing, "I wrote about the price women pay for speaking out against men in power," while adding, "I have always maintained a love for Johnny and it brings me great pain to have to live out the details of our past life together in front of the world." She also acknowledged the "ongoing support" she's received and mentioned that she'll "be leaning on it more than ever" as the trial approaches. While she has received support, her statement received mixed reactions on Twitter.
A judge said last month that Heard wrote her op-ed piece out of public interest and that she should be protected from Depp's libel complaint, per the New York Daily News. Here's hoping that, regardless of the outcome of this trial, both parties involved can finally move on and put this chapter behind them.
If you or someone you know is dealing with domestic abuse, you can call the National Domestic Violence Hotline at 1−800−799−7233 or TTY 1−800−787−3224. You can also find more information, resources, and support at www.thehotline.org.