Melissa Rivers Is Confident Joan Rivers Would Never Have Fallen Victim To Cancel Culture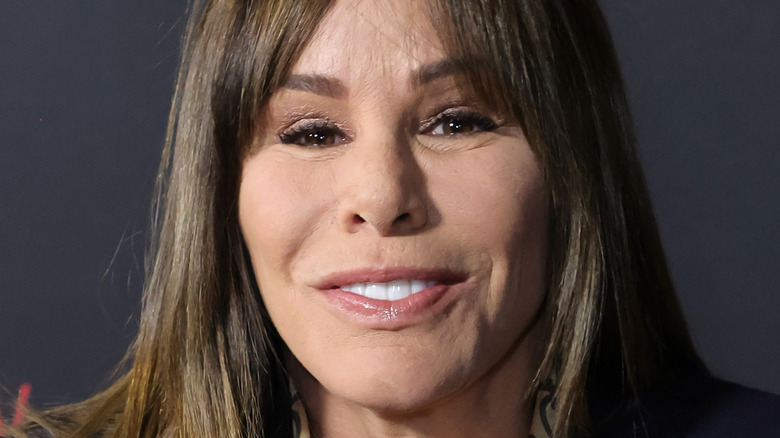 Kevin Winter/Getty Images
To a lot of her fans, Joan Rivers was an icon of her time. That's not just because of her sharp tongue and legendary wit when it came to critiquing beloved Hollywood stars, but also because of the comedian's storied career. Rivers got her big break as a guest host on "The Tonight Show with Johnny Carson" in the 1960s, and later stood out to audiences as a solo host on "That Show with Joan Rivers" in 1968. After working as a hilarious host in the biz for decades, Rivers became a huge hit with her younger generation of fans thanks to her off-the-cuff remarks about celebrities and their red carpet looks on E!'s "The Fashion Police."  
Rivers was known as a controversial figure for the things she said, too. In 2014, her critics didn't hold back when they said her death was "karma" after she had previously stated Palestinians were getting what they deserved in the Gaza conflict because they "voted for Hamas," according to Variety. Rivers was well-known for her no-holds-barred comedy, often taking aim at the rich and famous with some problematic jokes. For example, Rivers once made the remark about Heidi Klum (per The Hollywood Reporter), "The last time a German looked this hot was when they were pushing Jews into the ovens."
Despite all of the eyebrow-raising things that Rivers said and did, her daughter Melissa Rivers now says that her mother would have never fallen victim to cancel culture like other comedians today.
Melissa Rivers says Joan would be immune to cancellation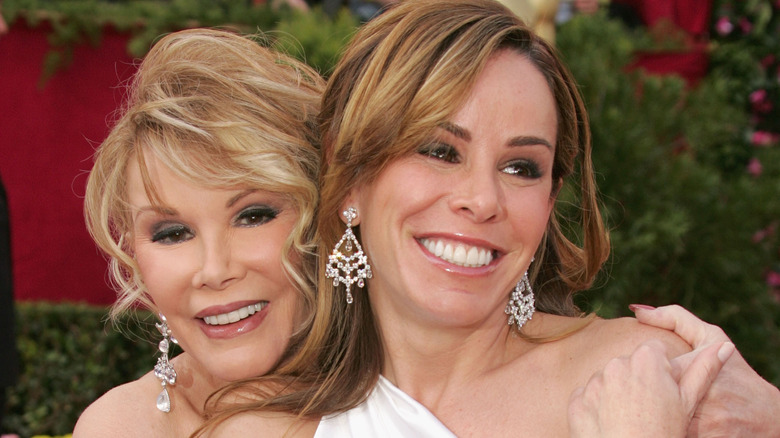 Carlo Allegri/Getty Images
Melissa Rivers said that if her mother Joan Rivers were still around today, she would have been immune from getting "canceled," according to Page Six. While some comedians like Kathy Griffin have felt the wrath of social media users because of the controversial things they've said and done, Melissa believes this wouldn't have applied to her mother. "I like to think that she would've been sort of grandfathered in and given a path like Dave Chappelle," she said of Joan surviving the expectations of today. 
Melissa also added that her mother's thick skin approach to comedy is the reason why she had the long and successful career that she enjoyed. Melissa explained, "She always used to say 'Funny is funny,'" adding, "Because her opinion was that it didn't matter who it came from."
However, Joan did have undoubtedly controversial moments on camera, like when she stormed out of a CNN interview after getting defensive about her offensive humor. The funny host also ignited a feud with Fox News after remarking to TMZ that Sarah Palin was to blame for a 2011 shooting in Arizona, per The Guardian. That said, after her death, the comedian's fans likely know that (for better or worse) there will never be another like Joan.