Straight Outta Compton Star Jason Mitchell Tossed From Delta Flight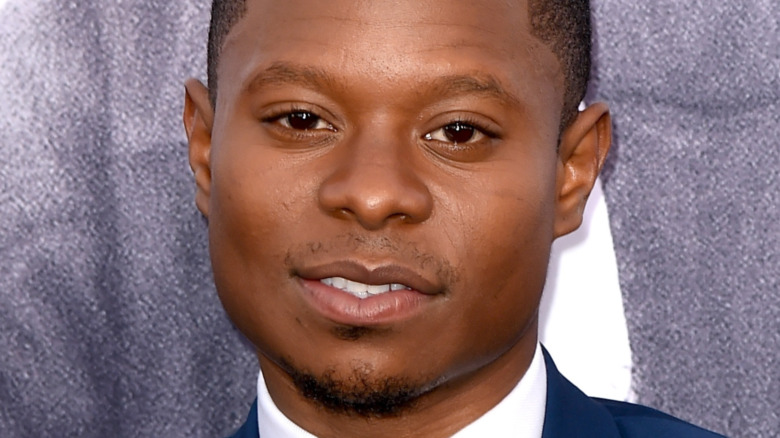 Getty Images
Actor Jason Mitchell found himself in some trouble with Delta Airlines—and the police.
TMZ reports that Mitchell, who's known for her portrayal of Eazy-E in Straight Outta Compton, stirred up some drama on a Delta flight. After missing his original flight, Mitchell, 30, apparently had to wait until the next available plane. But, when he realized that he wouldn't be sitting in first class, he apparently got angry.
After reportedly seeing another person in his original seat, Mitchell, argued that he deserved to have a first class seat made available since he paid a lot of money for the ticket. Visibly getting angrier by the second, he started cursing out the airline staff, repeatedly saying, "F*** you."
In a video obtained by TMZ, Mitchell can be seen talking on his phone about his flight. But when a first class passenger allegedly makes a comment about the whole ordeal, Mitchell yells at him, saying, "Am I talking to you? F***ing racist!"
Mitchell continued, screaming, "I'll bat the f*** outta you! Unless you sitting next to children or anything else."
Afterwards, Mitchell appeared to have calmed down, sitting in his new seat, but the peace didn't last for long, as he was soon made to leave the plane. According to TMZ, the police detained him, but Delta did not press charges.
In a statement obtained by TheWrap, Delta explained the situation, saying, "The passenger was late checking in for his original flight and was placed on standby for a seat on the next flight. He was later confirmed in Delta Comfort+, the only available seat. On that flight, 2252, from Las Vegas to Salt Lake City, he got into a verbal altercation with the crew, before ultimately exiting the aircraft and being taken into custody by law enforcement. The flight's departure was slightly delayed."
Mitchell isn't the only Straight Outta Compton star to make headlines in August 2017. As Nicki Swift previously reported, actor R. Marcos Taylor, who played Suge Knight in the film, was charged with assault after he allegedly punched the manager of a New Jersey Carrabba's Italian Grill.