Real Housewives' Tamra Judge Shares Skin Cancer Diagnosis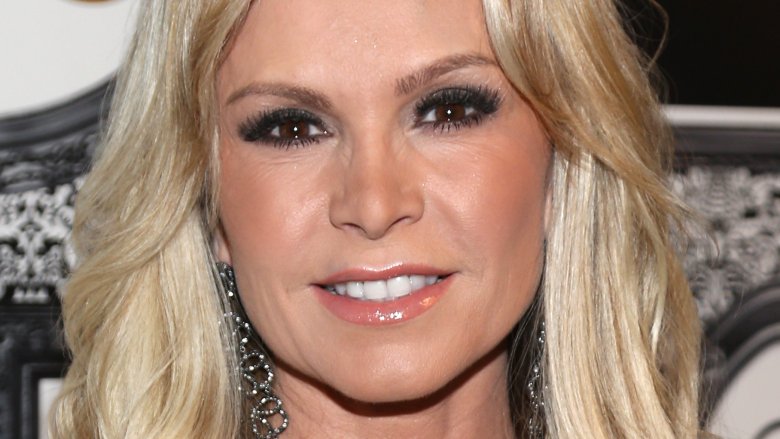 Getty Images
Reality star and CUT Fitness co-founder Tamra Judge just experienced a major health scare.
On Sunday, Aug. 27, 2017, Judge took to Instagram to share that she likely won't be competing in an upcoming bodybuilding event because she's found a cancerous mole on her body—specifically, on her left butt cheek.
"I work out hard for this Booty," Judge, 49, wrote, sharing a photo of herself and the dark mark on her backside. "I was planning on competing again in November at 50 years old, but I'm not sure that's happening now. it looks like God has a different plan for me."
Judge continued, "Im showing you this picture because this is what melanoma looks like. I don't want sympathy, I want you to save YOUR A** and get your skin checked," noting, "This was just a small black flat freckle.... I had no idea!"
Fortunately, the Real Housewives of Orange County star said that she'll "be fine," as doctors were able to catch the cancer early.
People notes that Judge has had brushes with skin cancer before, having had three spots removed from her body after doctors determined they were basal cell skin cancer. And, luckily, their removal was all that was necessary for Judge to be awarded a clean bill of health once more.
While we wait for further health updates from Judge, check out all the Real Housewives who look nothing like they used to.