Bachelorette Star Emily Maynard Pregnant With Fourth Child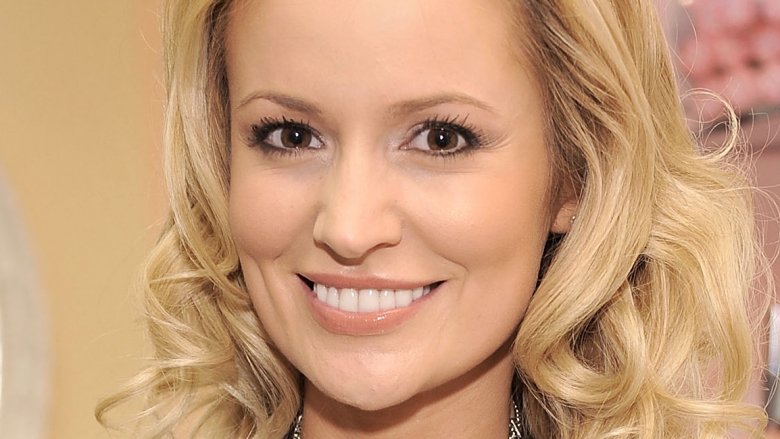 Getty Images
Emily Maynard's family is growing yet again with the announcement that she and her husband, Tyler Johnson, are expecting their third child together. Maynard also has a daughter, 12-year-old Ricki, from a previous relationship with the late race car driver, Ricky Hendrick, according to People.  
In a low-key announcement, Johnson posted a video to his Instagram that featured Maynard sporting a sizable baby bump and eating ice cream with their two-year-old son, Jennings Tyler. 
The pair also have an 11-month-old son, Gibson Kyle, who was born in September of 2016. 
Maynard spoke with People shortly after the birth of Gibson, and she expressed the "strong desire" to have more children. 
"I definitely think we'll have at least one more. [My husband Tyler Johnson] wants two more," Maynard said, adding, "[My daughter Ricki, 11,] will be out of the house and the babies will still be young."
Addressing the struggles with having two babies under two-years-old, Maynard said, "We're going to plan this one a little better. We'll space it out a little bit better. This has been the hardest thing I've ever done."
Maynard also told Entertainment Tonight, "The third [child] has been the hardest adjustment, I would have to say. They're 14 months apart. Jennings took his first consecutive 10 steps in the hospital right after I had Gibson. The day I went to the hospital, he starts walking. I'm like, 'No! Please no! I'm not ready!'"
So while that planning may not have gone exactly as...planned, the soon-to-be mom of four also said that she has "gotten into a rhythm." Maynard knows that with such a large brood, the key is to not set the expectations too high. "As long as my kids are clean, that's where my level is right now. I don't even care about the rest. As long as they're clean and fed, I'm good," she told People.  
Congratulations to the happy couple, and good luck!