Paris Jackson Posts Loving Tribute To Late Father Michael Jackson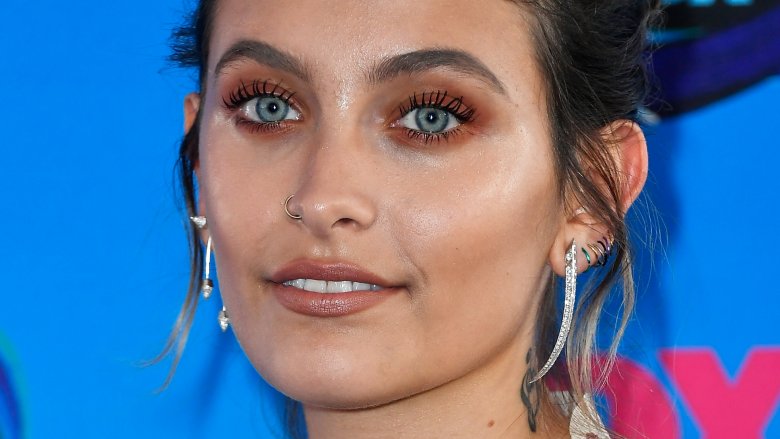 Getty Images
The supermodel-in-the-making just shared a heartfelt tribute to her late father, Michael Jackson.
On Tuesday, Aug. 29, 2017, Paris Jackson took to Instagram to share an old photo of her younger self giving a kiss to her famous dad—in honor of what would have been his 59th birthday.
"Birthday wishes to the love of my life, the one person who showed me what passion truly was, the one that gave me solid morals to live by and how to dream," Paris, 19, wrote in the caption. "I will never feel love again the way i did with you. you are always with me and i am always with you. though i am not you, and you are not me, i know with all of my being that we are one. and our souls will never change in that way."
She continued, "Thank you for the magic, forever and always."
Paris also posted fanart of herself at the 2017 MTV Video Music Awards with a translucent image of Michael superimposed, appearing to give his daughter a kiss.
Paris has opened up about her relationship with her father, who died in June 2009, multiple times in the past. In a March 2017 interview with Harper's Bazaar, Paris said, "Growing up, I was treated as the favorite because I was the only girl. I was the princess; I was perfect in my dad's eyes."
She's also aggressively denied rumors that Michael isn't her biological father. "He is my father," Paris told Rolling Stone. "He will always be my father. He never wasn't, and he never will not be. People that knew him really well say they see him in me, that it's almost scary."
Want more Jackson family news? Read up on all of the dark secrets they tried to hide.