The Untold Truth Of Kendrick Lamar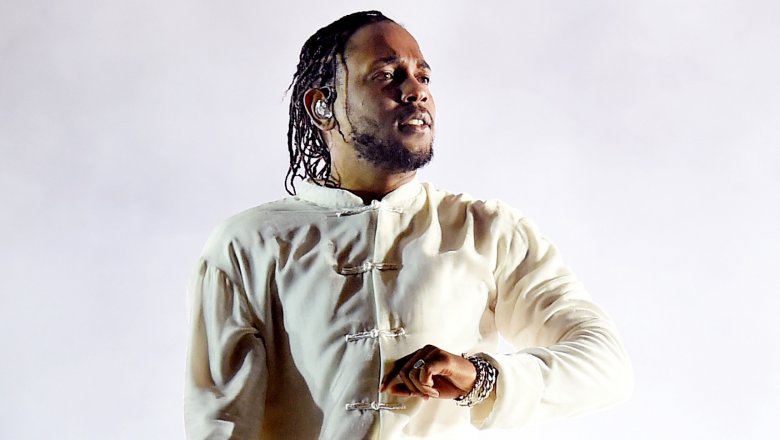 Getty Images
Rapper Kendrick Lamar (full name Kendrick Lamar Duckworth) became a household name with 2015's To Pimp a Butterfly, which earned an impressive 11 Grammy nominations and 5 wins, including best rap album. Despite the fame and fortune and his high-profile ties to Dr. Dre's record label, there is still plenty to discover about this Compton, Calif. artist. Here we go...
A local producer gave him his rap name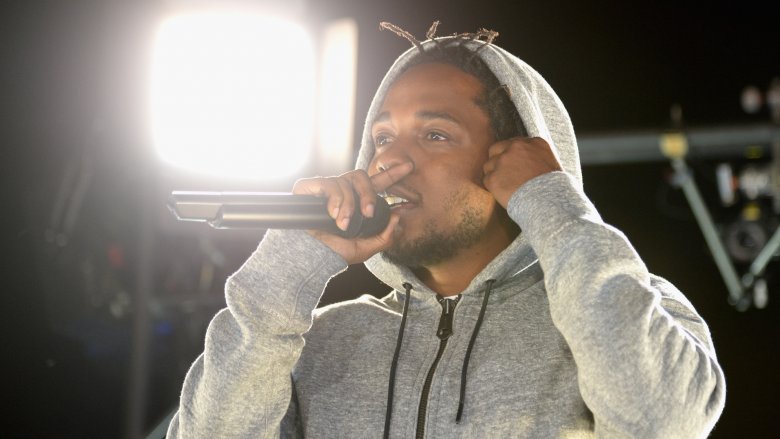 Getty Images
Lamar began his career using his childhood nickname K.Dot, but in 2009, he decided it was time for a big change. Wanting to better match his moniker to his music, Lamar was reportedly inspired to revert back to his given name by Dave Free, a local DJ and music producer who became Lamar's manager.
"I called him up one morning and I was like, 'Man, you should change your name. You should name yourself Kendrick,'" Free told Bullett. "And he just said, 'Lamar. Kendrick Lamar.'"
"I'll always be K.Dot out in the hood and to my homies," Lamar said, "but using my real name is symbolic of me showing people who I really am."
His biggest vice is an unexpected one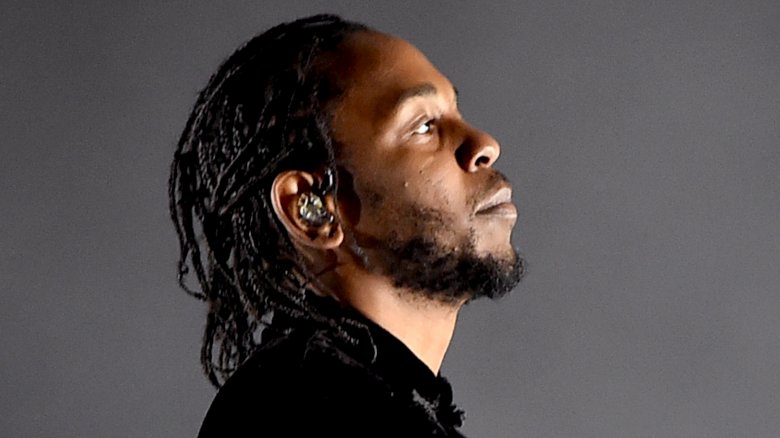 Getty Images
Rather than boasting about money and women, Lamar is known for rapping about the realities of life and its hardships. Unlike many celebs, he also isn't one to land in the tabloids with wild antics. In 2017, Rolling Stone said Lamar's "life as a rapper has turned out to be pretty sedate."
When the magazine asked the Grammy-winner about his vices, Lamar answered, "My biggest vice is being addicted to the chase of what I'm doing. It turns into a vice when I shut off people that actually care for me, because I'm so indulged spreading this word. Being on that stage, knowing that you're changing people's lives, that's a high. Sometimes, when you're pressing so much to get something across to a stranger, you forget people that are closer to you. That's a vice."
He writes melody-driven songs, but doesn't release them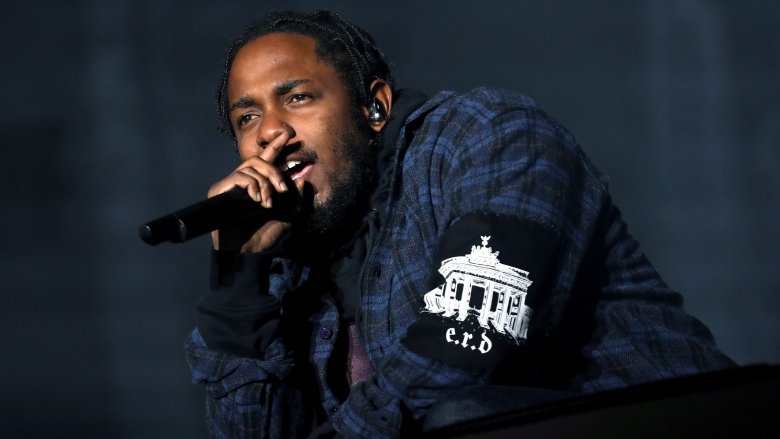 Getty Images
Lamar has become synonymous with "empowering lyrics of black expression and identity" and has been dubbed a "poet" and "revolutionary" by outlets such as HuffPost, but what some may not know is that his musical talents stretch beyond rap and hip hop. As HuffPost pointed out in 2016, "it would seem to undermine the genius of Compton's son to simply call him a 'rapper'."
In fact, Lamar has secretly written plenty of music that's "straight melody-driven," but has decided not to share it with the world. "Ultimately, that's practice for me on my rap albums," he told Rolling Stone in 2017. "I write a lot of the melodies. S**t, usually 95 percent. May jump in and jump out. Might give you a hook like 'ELEMENT.' Might give you a verse on a Travis Scott record with the 'ghetto falsetto.' That's what I call it [laughs] That's just me flirting with the idea of being able to take it there."
To Pimp a Butterfly's original name was a tribute to Tupac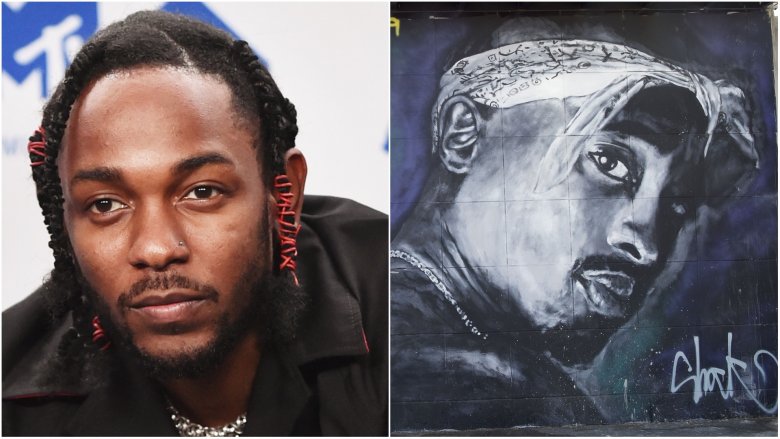 Getty Images
To Pimp a Butterfly was a runaway success, but the record's original title was quite different from the one fans have come to know: Tu Pimp a Caterpillar. 
Dead End Hip Hop reportedly made the discovery during a roundtable discussion about the album, and Lamar confirmed the speculation to MTV News in 2015. "That was the original name and they caught it because the abbreviation was Tupac, Tu.P.A.C," Lamar said. "Me changing it to Butterfly, I just really wanted to show the brightness of life and the word pimp has so much aggression and that represents several things." He added, "For me, it represents using my celebrity for good. Another reason is, not being pimped by the industry through my celebrity."
He thinks drug references in hip hop are 'corny'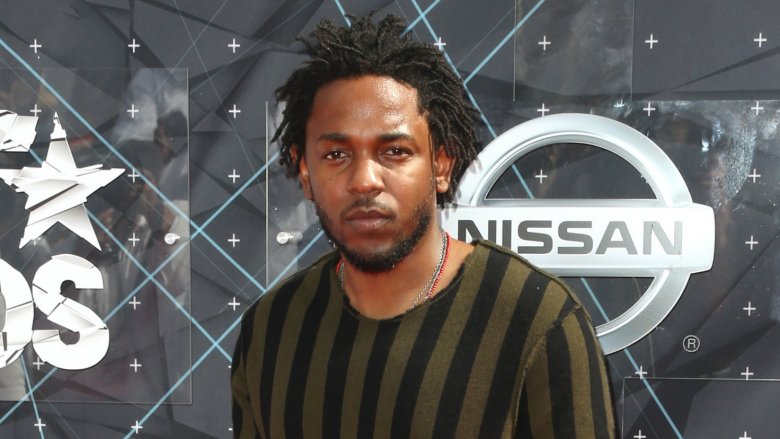 Getty Images
Referencing drugs in hip hop is by no means a new trend, but it's a habit that doesn't impress Lamar. Speaking out against the popularity of "molly" (he famously flashed the words "Death to Molly" in his video for 2012's "Bitch, Don't Kill My Vibe"), the rapper told MTV News that "sometimes you have [a] trend that's not that cool."
"You may have certain artists portraying these trends and don't really have that lifestyle and then it gives off the wrong thing. And it becomes kinda corny after a while," he said. "When everybody consciously now uses this term or this phrase and putting it in lyrics, it waters the culture down. So it's really just time to move on."
Eminem tested his authenticity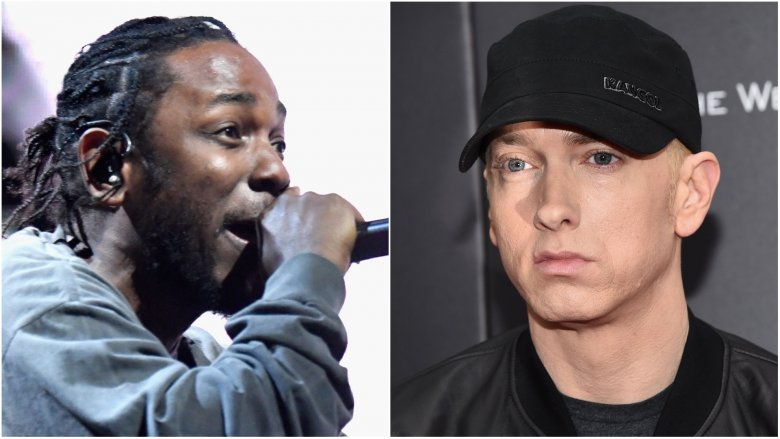 Getty Images
Eminem and Lamar may have a good friendship and working relationship (Lamar was the only rapper to score a guest spot on Eminem's 2013 The Marshall Mathers LP 2), but the latter first had to earn the legendary Detroit rapper's respect.
During a 2017 interview with the Zach Sang Show, musician Ed Sheeran shared the details of Lamar and Eminem's first encounter, which the "Shape of You" singer reportedly learned from music producer Rick Rubin. Here's how the story goes: "Eminem heard that Kendrick Lamar was the best rapper and he invited him to the studio to get him on a song," Sheeran said. "He arrived and Kendrick came with all his mates and Eminem said, 'I just want you in the studio, just you on your own and then my engineer is gonna come in and then record you doing it, but your mates aren't allowed in'."
When the track was done, Sheeran said, "Everyone came in to listen to it and Eminem said that he did it to test Kendrick because he thought he had a ghostwriter."
He considers his concerts in Africa his most special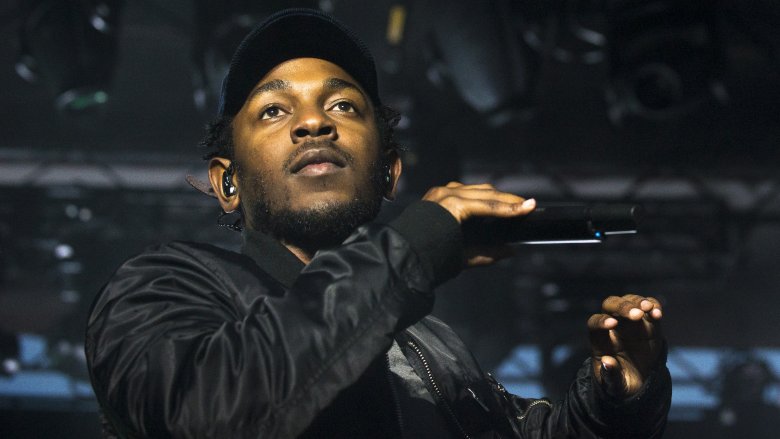 Getty Images
Lamar opened up about his life-changing trip to Africa during a 2017 discussion with comedian Dave Chappelle for a feature in Interview magazine. Chappelle asked if playing shows in Africa was Lamar's "Oh, s**t, I made it" moment. Lamar replied, "I went to South Africa—Durban, Cape Town, Johannesburg—and those were definitely the 'I've arrived' shows."
"Outside of the money, the success, the accolades... This is a place that we, in urban communities, never dream of," Lamar said. "We never dream of Africa. Like, 'Damn, this is the motherland.' You feel it as soon as you touch down. That moment changed my whole perspective on how to convey my art."
He's inspired by Bono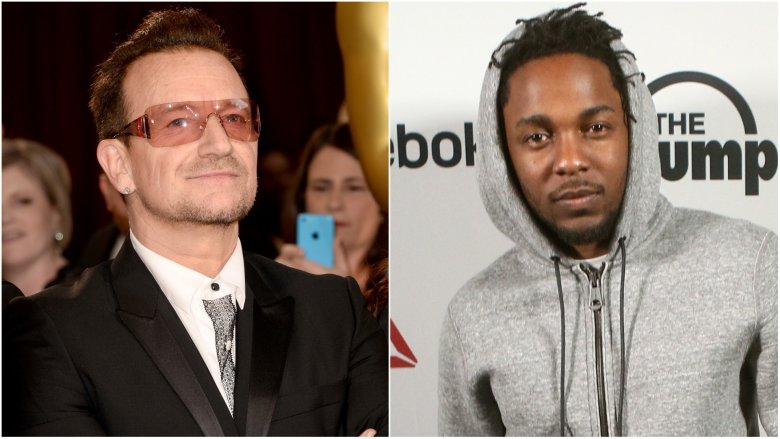 Getty Images
At first glance, it may seem like a strange collaboration, but Lamar recruited U2 frontman Bono to appear on his 2017 record, DAMN. Bono reportedly made it onto "XXX" through a twist of fate.
"We had a [different] record we were supposed to be doing together," Lamar told Rolling Stone. "He sent it over, I laid some ideas to it, and we didn't know where it was going. I just happened to have an album coming out, so I just asked him, like, 'Yo, would you do me this honor of letting me use this record, use this idea that I want to put together because I'm hearing a certain type of 808, a certain drum to it.' And he was open to it."
Lamar said the Irish musician "has so much wisdom and so much knowledge, in music and in life. Sitting on the phone with him, I could talk to him for hours. The things he's doing around the world, of just helping people, is inspiring."
He makes producers sleep in the studio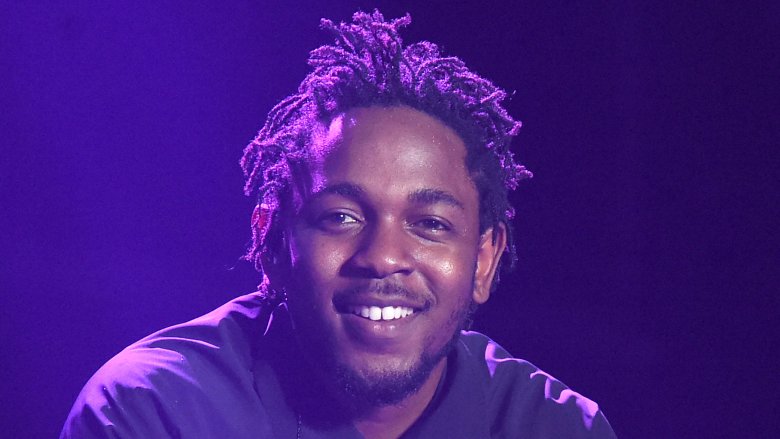 Getty Images
Lamar's work ethic has become the stuff of legend, and when it comes to recording new material, Lamar requests complete devotion from his crew, too. Speaking with GQ, Grammy-winning producer Mark "Sounwave" Spears confirmed the rapper's dedication to his craft. "Once he got his whole brainstorming thing down and we knew the direction we were going [with DAMN.], we locked down the studio for months. Never left. Literally sleeping bags in the studio."
"Every producer who was on this project literally had to sleep in the studio," Spears said. "We were not leaving until this was a perfect sound to us. If you had a girlfriend, she had to come visit you at the studio. It was that environment." He added, "I'm used to it by now. [laughs]. We've been doing this since the [2005] Training Day mixtape [released as K-Dot]."
His mom gives him some of his realest feedback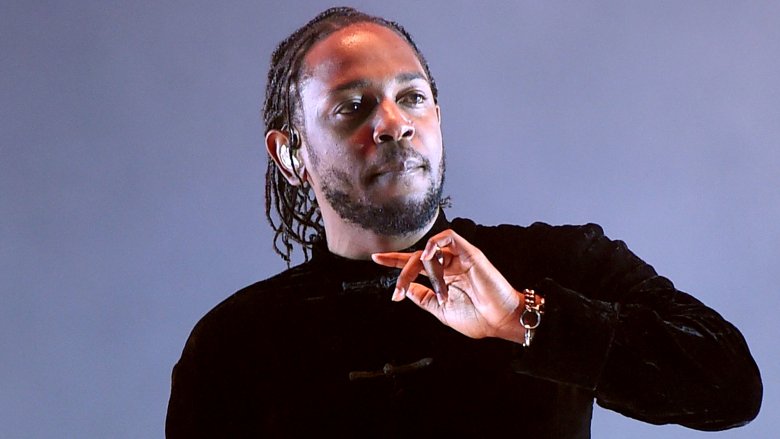 Getty Images
Lamar may have millions of fans, but one of his most honest (and passionate) critics is his mother. Unafraid to get real about her son's music, she sent her boy quite the review following the release of DAMN. in April 2017. Lamar took a screenshot of their text exchange and shared it on Instagram.
"OMG. This CD is the bombbbb!" Paula Oliver wrote. "You should of put me and your daddy on this one too. j/k. This your best one to me, no bullsh*t. Your daddy said u look stressed out on the cover lol. I said that's the point, we always stressing him out. Since a lil boy you been a over thinker though. But what you say... Boy you can make a dog laugh... Album Is bomb bomb bomb bomb! I missed the Coachella stream. They say you was floating in air??!!! Your fans are some die hards. I love them." 
The message also featured its fair share of emojis, which prompted Lamar to reply: "You going emoji crazy. Who taught you 100? Lol"