What Wilmer Valderrama Was Doing Before NCIS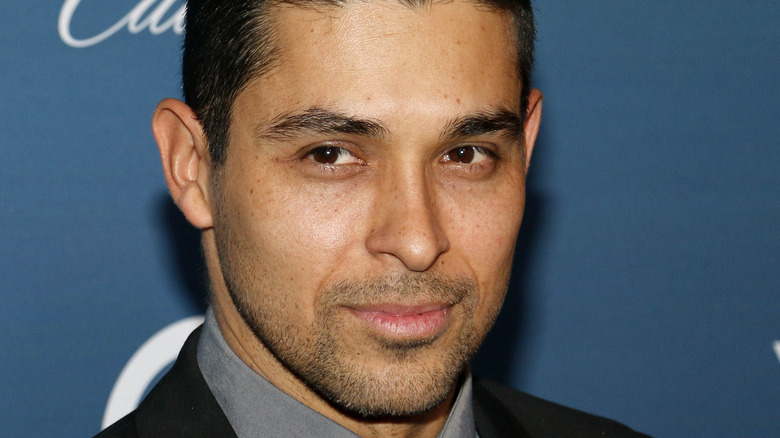 Tinseltown/Shutterstock
In 2016, Wilmer Valderrama joined the cast "NCIS" in Season 14 as Special Agent Nick Torres. By that time, the CBS show was already the phenomenon TV history will remember, however, the transition wasn't easy. "You come into a situation where, you know, it's the No. 1 show, so many millions of people are watching every Tuesday night and you wonder, 'Okay, what's my contribution to the show?'" Valderrama explained on "Live with Kelly and Ryan" in December 2019. 
As fans may recall, Valderrama came on board on the heels of Michael Weatherly's "NCIS" exit, which are some big shoes to fill as Weatherly was one of the original cast members and a fan favorite. "One thing I didn't really want to do was come in and do a character that felt like someone else that's been on the show," he told hosts Kelly Ripa and Ryan Seacrest. Instead, Valderrama wanted to come up with someone with an edge. "I worked really hard at creating a character that was disruptive and loud and different," he shared. His portrayal of the former undercover agent divided "NCIS" fans, but Valderrama proved he was here to stay.
As of 2022, Valderrama's role on "NCIS" is still going strong, though fans believe he may be exiting the show after Season 18. That's because Valderrama is set to star in a new Disney Branded Television's "Zorro" production, Parade noted. So it seems Valderrama is pretty busy these days — in fact, it's been that way since he was a teenager.
Wilmer Valderrama rose to fame in high school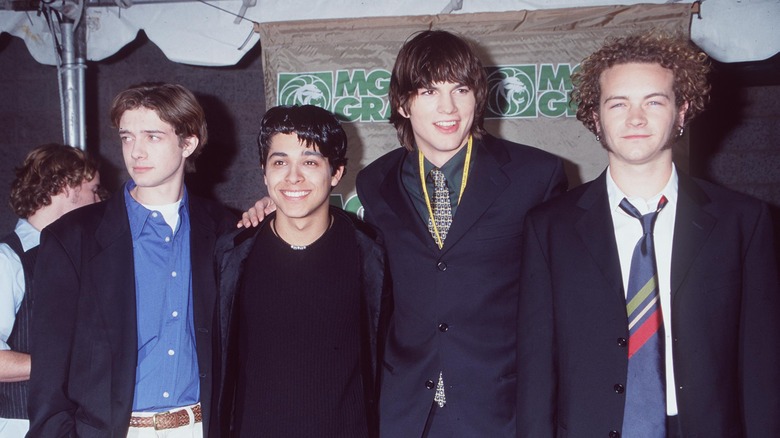 Brenda Chase/Getty Images
Long before Wilmer Valderrama joined "NCIS," he was already a household name. The Florida native was a high school student when he was tapped to play Fez on "That's '70s Show" in 1998, a role that launched his career, TODAY reported. When he received the life-changing gig, Valderrama had been in the U.S. for only a few years. Though he was born in Miami, Valderrama was raised in Venezuela, his father's native country, according to VICE. The family moved back to the U.S. in the early '90s when Valderrama was 14. Their intention was clear: they came to the U.S. to work. "As an immigrant family," he told TODAY, "you come here and you put your head down and you keep working and you do what you got to do."
Valderrama was on the popular Fox sitcom throughout its full run until 2006. Before the show's finale, Valderrama was already branching out. In 2003, he starred alongside Macaulay Culkin in the cult classic "Party Monster." When "That's '70s Show" ended, Valderrama explored new fields, hosting the MTV show "Yo Momma" in 2006 and launching a clothing brand, Calavena, in 2007, Celebrity Clothing Line noted.
Valderrama continued to invest in his acting career, starring in "From Dusk till Dawn: The Series" between 2013 and 2016 and snagging a recurring role in "Grey's Anatomy." Valderrama took his parents' lessons to heart, as he explained to VICE, "We knew when we sold everything we had in Venezuela that we were coming to America to work."
Wilmer Valderrama is also a Latino activist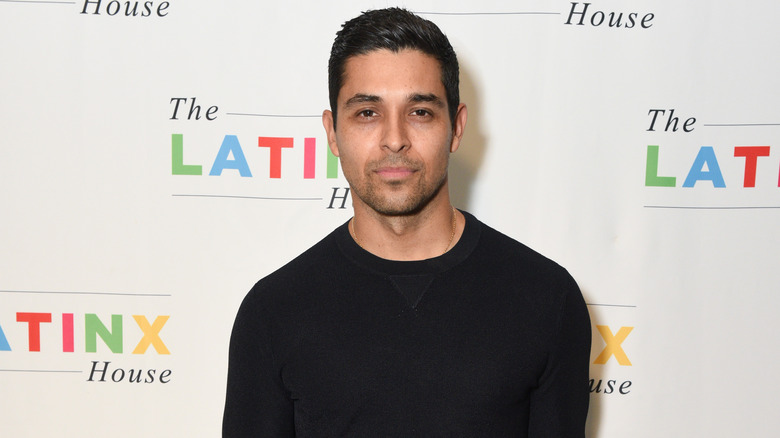 Vivien Killilea/Getty Images
Wilmer Valderrama's experience as an immigrant gave rise to a desire to be an advocate for the Latino community. The criticism he received for his portrayal of Fez on "That's '70s Show," seen by many as stereotypical, opened his eyes to the need for proper representation, he told TODAY in 2021. When he auditioned, Valderrama was just a teenager with limited life experience. "I really was very naïve and very innocent to the fact that ... there was such a conversation about representation and lack of images of our culture on screen," he revealed.
After working on Richard Linklater's "Fast Food Nation" in 2006, in which he played an immigrant who found work at a slaughterhouse, Valderrama realized he wanted to use his voice. "I felt there was a certain sense of ownership and responsibility that came with that part, and I really started thinking hard about what I said to the media," he told VICE in 2016.
Valderrama became involved with different organizations, launching Harness with America Ferrera and Ryan Piers Williams to promote representation among marginalized communities. Valderrama is also engaged in causes that seek to encourage Latinos to vote through the non-profit Voto Latino, according to The Hollywood Reporter. He explained to VICE, "[In 2004], the organization sought to get as many minorities as possible enrolled in the census, and when we saw the numbers, we thought, imagine if they all registered to vote and imagine what that could do."