The Bachelor's Nick Viall Speaks Out After Split From Vanessa Grimaldi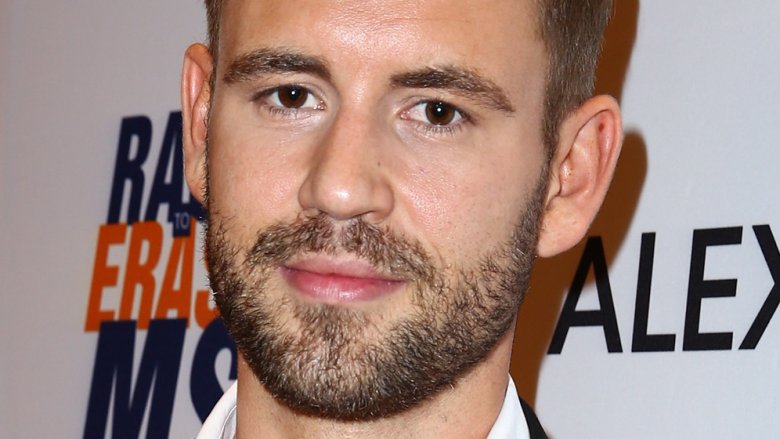 Getty Images
The Bachelor star is opening up after his separation from fianceé Vanessa Grimaldi.
Speaking with Us Weekly at the Wrangler by Peter Max line party in Los Angeles on Monday, August 28, 2017, Nick Viall commented on his recent breakup, revealing that he's depended on his family and friends to help him navigate life after his broken engagement.
"In times that aren't great, you have to kind of spend time with your loved ones," the 36-year-old told the magazine. "I'm lucky enough to have friends outside of L.A. I'm heading back to Chicago this weekend, which I think will be good for me. I'm trying to stay positive, being around friends and family. It helps me stay positive."
He continued, "And you know, what helps me is just kind of believing in yourself. It's obviously easy to get insecure and feel bad about yourself. You get in your head about things when things aren't working out for you."
Viall also admitted to still having feelings for Grimaldi, noting, "I still love her very much. I'm not afraid to say that."
As Nicki Swift previously reported, Viall and Grimaldi, who got engaged during the season 21 finale of The Bachelor, announced their split on Aug. 25, 2017. "It's with a great amount of heartbreak for the both us as we have decided to end our engagement," they said in a statement. "We gave this relationship our all and we are saddened that we did not get the fairytale ending we hoped for. We will continue to be there for each other no matter what. This hasn't been an easy decision, however, as we part ways, we do so with lots of love and admiration for each other."
While we wait for Grimaldi to chime in about their big breakup, read all about why the The Bachelor is totally fake.