Colton Haynes Slams Hollywood In Twitter Rant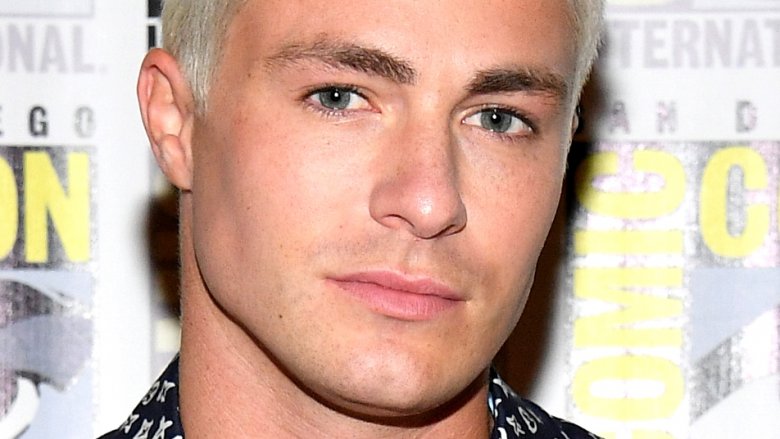 Getty Images
The Teen Wolf star is sick of Hollywood's focus on the private lives of gay men—and he wants it to end.
On Tuesday, Aug. 29, 2017, Colton Haynes went on a long Twitter rant against Hollywood. "Hollywood is so f**ked up," he began. "So much of the focus is on your personal life & has nothing to do with the talent you have to bring to the table."
"Thank god for Ryan Murphy, Greg Berlanti, & Jeff Davis. They believe gay actors are more than just their personal lives," the 29-year-old actor, who will star in the seventh season of Murphy's American Horror Story, continued, adding, "So disappointed in how Hollywood cant understand that playing a character has nothing to do with how u live your personal life."
In response, a few celebrities were quick to praise Haynes for his honesty. Parks and Recreation's Billy Eichner tweeted back at Haynes, writing, "AMEN."
Smash star Andy Mientus also commented on Haynes' posts, tweeting, "I'm afraid I know exactly what you're talking about. Be strong, brother."
Haynes, who publicly came out as gay in 2016, previously opened up about the pressures and pitfalls of Hollywood in an interview with The Huffington Post. When asked if he'd ever thought he'd have to announce his sexuality to the world, Haynes revealed, "I've been told by so many people that you cannot be out and have a career. Literally people would set me up with girls for press."
However, he noted, "The craziest thing was my career actually became the best it's ever been once I actually was true to myself. That happened, and it was the most amazing experience."
We're so glad that Haynes, who is currently engaged to florist Jeff Leatham, is making a name for himself in the entertainment industry—we need more open and honest actors like him to make a change in Hollywood!