Kanye West Faces Saint Pablo Tour Lawsuit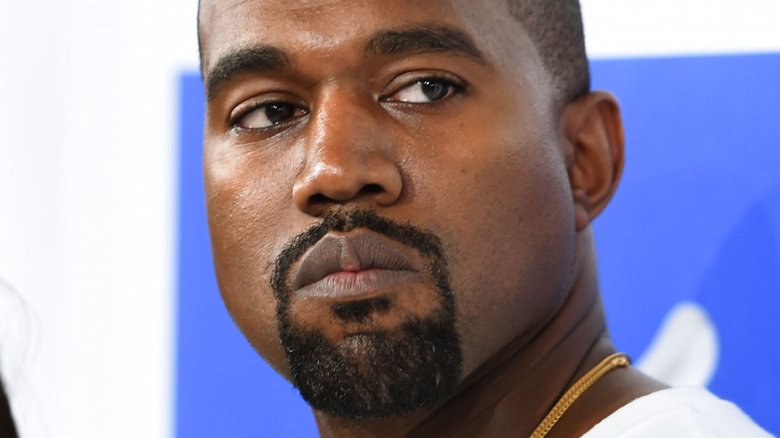 Getty Images
Doesn't look like Kanye West will be getting an insurance payout from his canceled Saint Pablo Tour anytime soon.
TMZ reports that insurance company Lloyd's of London has filed a countersuit against the "Famous" rapper, claiming that West's on-tour mental breakdown was his own doing. According to the gossip rag, the lawsuit implies that West's condition was triggered by his use of alcohol and drugs.
What's more, the suit also alleges that West, 40, did not provide any of the necessary information they needed in order to determine if he should receive an insurance payout.
As Nicki Swift previously reported, West canceled his tour back in November 2016 due to exhaustion and stress—not long after his wife, Kim Kardashian, had been robbed at gunpoint. Soon after, he reportedly checked into a hospital and underwent a psychiatric evaluation.
West later sued Lloyd's of London for $10 million for failing to pay up after the cancellation of his tour, accusing the insurance company of breach of contract and breach of good faith and fair dealing.
In court docs obtained by The Hollywood Reporter, West and his tour company, Very Good Touring, Inc., claimed that Lloyd's of London had not "provided anything approaching a coherent explanation about why they have not paid, or any indication if they will ever pay or even make a coverage decision," suggesting that the insurance company was planning to use West's use of marijuana as means to deny his claim.
According to TMZ, Lloyd's of London wants a judge to rule that they don't owe West any money.
Want to know more about West's alleged nervous breakdown? Here's everything you need to know about what's going on with the rapper.