Joel Osteen Claims Church Didn't Open Its Doors During Hurricane Harvey Due To 'Safety Issues'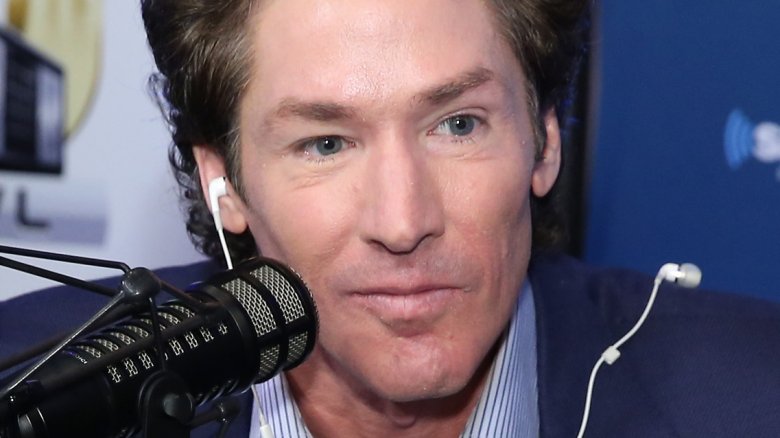 Getty Images
The TV preacher is speaking out against claims that he refused shelter to flood victims of Hurricane Harvey.
Speaking with NBC's Today show on Wednesday, Aug. 30, 2017, Joel Osteen said, "We're all about helping people. This is what churches and our church is all about."
The 54-year-old then went on to address the reasons why Houston's 16,800-seat Lakewood Church did not immediately open its doors to those displaced by the life-threatening storm—providing two different reasons for the religious institution's closure.
"I don't know if it's unfounded but I think if people were here they'd realize there were safety issues, this building had flooded before, and so we were just being precautious," Osteen explained, "but the main thing is the city didn't ask us to become a shelter then."
Regarding all the critical tweets that have come his way, Osteen noted, "I think sometimes social media can be very powerful and it can create this false narrative."
"This building was one foot from flooding. If we didn't have our floodgates, it would have flooded," he went on.
Previously, as The Huffington Post reported, Lakewood Church had claimed that it was "inaccessible" because of flooding. However, Twitter users soon proved that statement to be false. Then, on Tuesday, Aug. 29, a spokesperson for the church claimed that Lakewood Church would be open to the public "once the cities and county shelters reach capacity."
CNN reports that Lakewood Church has since opened its doors to Hurricane Harvey evacuees.