Julia Roberts Says She's Ready To Return To One Of Her Most Famous Roles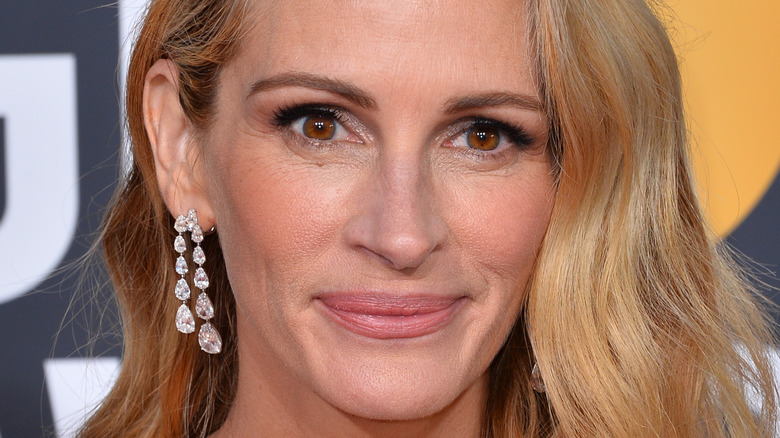 Featureflash Photo Agency/Shutterstock
When it comes to the domain of romantic comedies, Julia Roberts is one of the reigning Hollywood supremes. Who can forget the genre-defining hits "Pretty Woman," "My Best Friend's Wedding," and "Notting Hill"? In a 2020 Rotten Tomatoes poll, Roberts even edged out fellow genre-frequenters Meg Ryan and Sandra Bullock for the title of "Queen of Rom-coms." Roberts told Cinema.com in 2001 while promoting "The Mexican," another romantic comedy in which she starred opposite Brad Pitt, "I'm a great romantic and I believe in true love."
Happily married to cinematographer Danny Moder since 2002, Roberts seemed to have a change of heart about career moves in recent years. The mega-star told Entertainment Tonight in 2018 that romantic comedies require many inexperienced antics of its star, which she suspects audiences no longer deem fit for her. "There came a point in my career where people thought I had turned on romantic comedies, which... I love to be in them, I love to watch them," she explained. "But sometimes, they just don't work at a certain point of life experience." 
Despite growing out of rom-coms, so to speak, there's one iconic role Roberts would love to revive.
Could a My Best Friend's Wedding sequel really happen?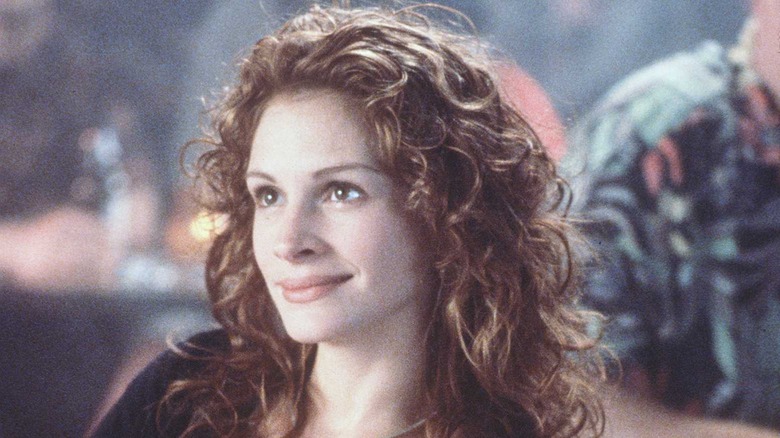 Getty Images/Getty Images
Julia Roberts seemingly needs little convincing to jump back into the shoes of her "My Best Friend's Wedding" character shall a sequel be greenlit. In an April 13 interview with E!'s "Daily Pop," Roberts gushed about her time making the 1997 rom-com. "So many people have someone that they can see themselves as in the movie, and I also just think that we really got lucky coming together," Roberts explained. "None of us knew each other before we made the movie, and... I mean, we all really liked each other." 
No kidding — Dermot Mulroney, the titular best friend for which Roberts discovers jealous feelings after he announces his engagement to Cameron Diaz's character, is Roberts' real-life BFF. "We talk all the time," Roberts told E!. "And I think that that is a testament to the beautiful time that we all had making this film together."
As for Mulroney himself? He told CBS' "The Talk" in 2018, "I've been clear from 1997 that I'm ready." And in the case of Diaz, she told Entertainment Weekly during a 2019 cast reunion interview, "People come up to me and just say, 'My Best Friend's Wedding!' and I'm like, 'Aww.'" Diaz added endearingly, "It's just this joyous feeling that you get off of them. I appreciate that so much." So