What Former Disney Channel Star Raviv Ullman Is Doing Today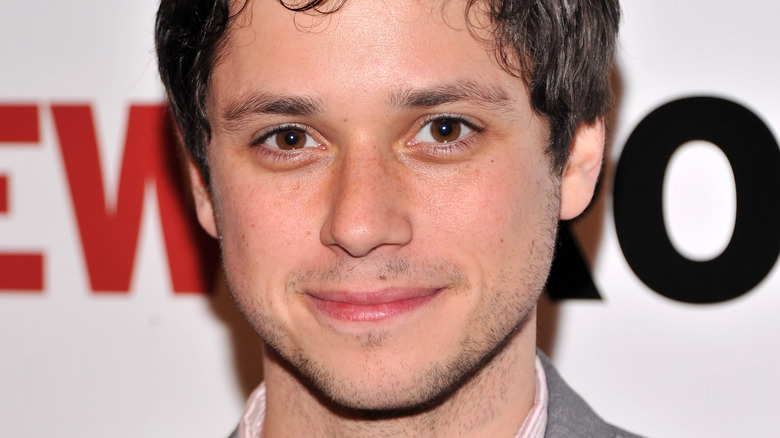 Stephen Lovekin/Getty Images
Raviv Ullman was the star of the Disney Channel series "Phil of the Future," in which he played a teen from 2121 stuck in the early aughts due to a malfunctioning time machine, but his future appearances on television weren't as prolific as some of his co-stars. Brenda Song kept working for the House of Mouse for a few more years, while Evan Peters discovered he had a real talent for terrifying television viewers on "American Horror Story."
Phil's BFF, Keely, was played by Aly Michalka, who would go on to star on "Hellcats" and "iZombie." So, the series produced a number of success stories, but what about its star? Ullman was born in Israel and raised in Connecticut, where he first got involved in theater. He performed in stage plays in New York as a child before becoming part of the cast on "Phil of the Future," which Ulman said changed the trajectory of his career. "It was a totally different world," he told The Actor's Audience in 2013. "Everything that I was doing had kind of been flipped upside down."
While some former Disney Channel stars have blasted the network, Ullman looked back on his experience fondly and even forged an enduring friendship. "Raviv is the only one I see on a monthly basis," Michalka told TV Tango in 2010. "No, we are not dating. Me and Raviv never dated, which is really funny." But now, Ullman is sharing some big relationship news and giving fans a rare update on his life.
Raviv Ullman is happily engaged
Raviv Ullman made headlines in 2017 when he shared a photo of himself and Kim Kardashian kissing on his Instagram page, but it was for a 2007 MTV series that never made it past the pilot stage. His post-Disney career included a role on the Lifetime sitcom "Rita Rocks," and he also returned to his roots by appearing in a few off-Broadway productions. He confessed that he expected his career to look much different after "Phil of the Future" ended, telling The Actor's Audience, "I thought that I was going to be able to do whatever movie I wanted after that."
Ullman does not do a lot of television these days, but he is engaged to someone who works in the industry: Julia Pott, the creator of the HBO Max animated series "Summer Camp Island." "I'm just smitten," Ullman said in a rare interview with E! News. "We have a cute little house together in Los Angeles and we're figuring it out as we go. A couple crazy artists just trying to make some cool stuff." Some of that art Ullman is creating is musical in nature — he's actually directing operas. He's not an opera singer himself, but he's musically gifted and has even played drums in Zoë Kravitz's band.
As for what the future holds, Ullman said that he's open to filming a "Phil of the Future" reboot, and he would like our favorite 22nd century man to be "some kind of climate warrior."