Recently Unearthed Video Reveals Kim Kardashian Was A Major Taylor Swift Fan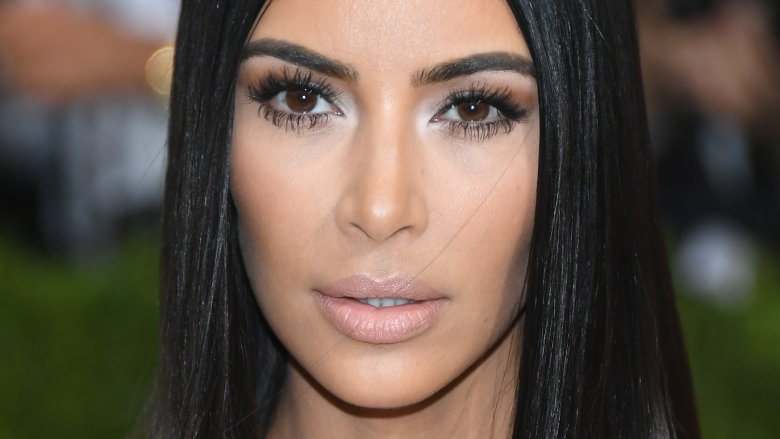 Getty Images
Who knew the reality TV star was a Swiftie?
Entertainment Tonight dug up an old 2009 red carpet interview with Kim Kardashian, and it's totally blowing our minds. In the video, a reporter asks Kardashian what the No. 1 song on her iPod is. Her response? Taylor Swift's "Love Story."
"I love Taylor Swift. I'm the biggest Taylor Swift fan," Kardashian announced.
"I'm watching her on Twitter, I just signed up on Twitter," the Keeping Up With the Kardashians star continued. "I'm watching you, Taylor, following."
Blast from the past! Back in 2009, Kim Kardashian proclaims she was Taylor Swift's "biggest fan." pic.twitter.com/RyBgeiyWqj

— EntertainmentTonight (@etnow) August 30, 2017
Oh, how times have changed.
Fans know that Kardashian, 36, and Swift, 27, are not exactly on the best of terms at the moment—not after Kardashian's husband, Kanye West, dropped the song "Famous." On the track, West, 40, infamously raps, "I feel like me and Taylor might still have sex / Why? I made that b***h famous."
After Swift claimed to have never heard the lyrics ahead of time, Kardashian called her out, releasing the singer's phone call with West and revealing that Swift had indeed heard at least some of the lyrics (via Fader). Kimye fans then spammed Swift's account with the snake emoji as a way to slam her for her perceived two-faced behavior.
In response, Swift stated (via Rolling Stone), "Where is the video of Kanye telling me he was going to call me 'that b***h' in his song?" adding, "It doesn't exist because it never happened. You don't get to control someone's emotional response to being called 'that b***h' in front of the entire world."
In the same statement, Swift called Kardashian's move "character assassination" and famously said that she'd "very much like to be excluded from this narrative."
In August 2017, Swift seemingly hit back at both Kardashian and West with her single "Look What You Made Me Do," the music video for which is riddled with references to their feud and the media's portrayal of Swift.
According to People, Kardashian and West aren't too upset with Swift's video. "Kim and Kanye don't care about Taylor's new music," an insider told the magazine. "They find it pathetic that she still tries to keep an old feud going. They are not going to give her or her new music any attention. They have more important things to focus on, like their family."
While we wait for Kardashian to address the recently unearthed ET interview, check out all the small details you may have missed in Swift's new video.