Katey Sagal Was A Backup Singer For These Stars Before She Got Famous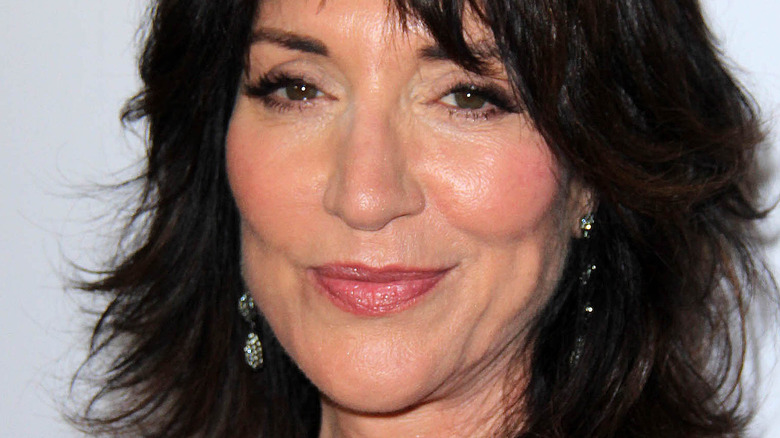 Kathy Hutchins/Shutterstock
It's hard not to think of TV when you think of Katey Sagal. Since the late 1980s, when she first shot to stardom as Peg Bundy on the Fox sitcom "Married With Children," Sagal has had starring roles in a steady stream of hits. From her mom role in the ABC sitcom "8 Simple Rules" in the early 2000s, to her long-running stint as Gemma Teller Morrow in "Sons of Anarchy," Sagal has done it all on television.
Most recently, she headlined the short-lived series "Rebel," and she has a recurring gig on "The Conners," where she plays Louise, Dan Conner's (John Goodman) musician wife — and where it's been all about music since Day One. After years of mourning the death of first wife, Roseanne (Roseanne Barr), the widowed Conner patriarch professed his love to Louise when she was about to hit the road for a tour with her band. More recently, the 60-something newlyweds argued about missing a Bachman Turner Overdrive reunion show, of all things.
Some fans may not realize that playing a rocker chick isn't a stretch for Sagal. In fact, in the case of "The Conners," the truth may be stranger than fiction.
Katey Sagal started out as backup singer for several big name musicians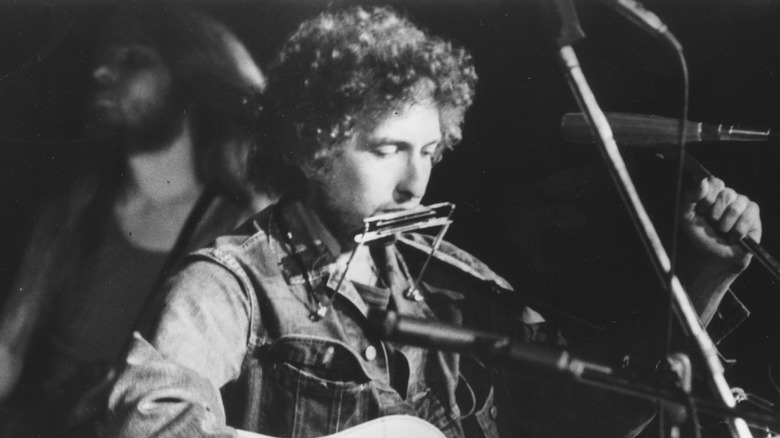 Michael Ochs Archives/Getty Images
Katey Sagal always loved music and she attended a musical theater school for training. "I was very adamantly not going to be an actor," she told the Los Angeles Times (via The Seattle Times) in 2017. "Music was my first love. I was going to be a singer-songwriter. I made two records, then I would get backup gigs and go on the road." Sagal scored backup gigs with big stars, including Bette Midler, Etta James, and Bob Dylan, according to Extra. She also recorded backup vocals on KISS legend Gene Simmons' self-titled 1978 solo album.
But it wasn't exactly a dream career for the young musician. In 2013, Sagal told Time that she wanted to be "be a Laura Nyro-type songwriter, but instead I was one of the [Staggering] Harlettes [who sing back-up for Bette Midler]. "
Sagal was also fired by Dylan. "I was like 19 or 20 years old," she told the Times. "I shouldn't have been in the band in the first place. ...I worked with him for like two months in rehearsal, then he fired all of us girls a week before the tour. But I still always consider it like I sang with Bob Dylan. I don't care if it was a week, you know what I mean?"
Katey Sagal revealed why she switched from full-time music to acting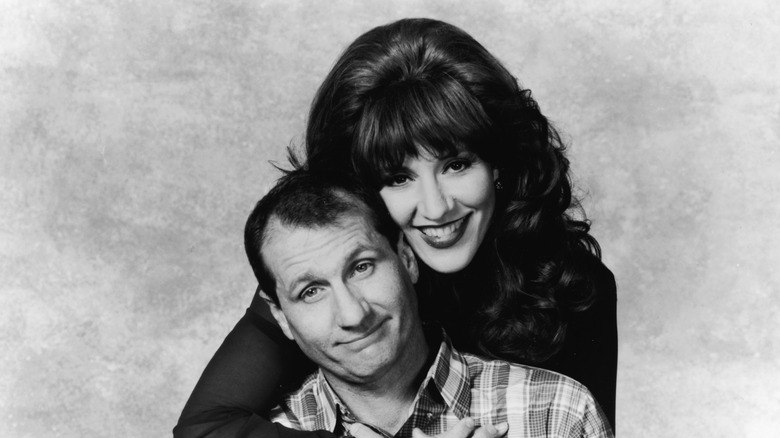 Fox Broadcasting/Getty Images
Katey Sagal had showbusiness in her blood. Her father, Boris, was a director who worked on the TV shows "Dr. Kildare," The Man From U.N.C.L.E" and the TV miniseries "Rich Man, Poor Man," per IMDb. In a 2012 interview on "The Howard Stern Show," Sagal revealed that her father didn't encourage her singing career. Instead, he pushed her into acting so she could get her own medical benefits. "He put me in a show called 'Columbo' when I was 17, 16 something so that I would get a union card," Sagal told Stern. "I wanted to be, when I grew up, a singer-songwriter. Which, he was sort of not very on board with that. Even though I was pretty good."
Sagal told Time that after living "paycheck to paycheck" as a struggling singer, she finally realized she "had to be open to other things," so she put a bigger focus on an acting career. "So I got an agent and started working," she said. "Things went pretty quickly, which was fine by me, because I had put in my struggle in my twenties, you know? While I was on television, it was on-the-job training. But I always had a band, and I just kept thinking that singing is my real job and I had better keep that going just in case this whole acting thing doesn't work out."
Unfortunately, Boris never witnessed his daughter's acting success. In 1981, six years before Sagal shot to fame on "Married With Children," he died in a set-related accident while directing the miniseries "World War III," per The New York Times.