Gwyneth Paltrow Takes Blame For Ruining Relationship With Brad Pitt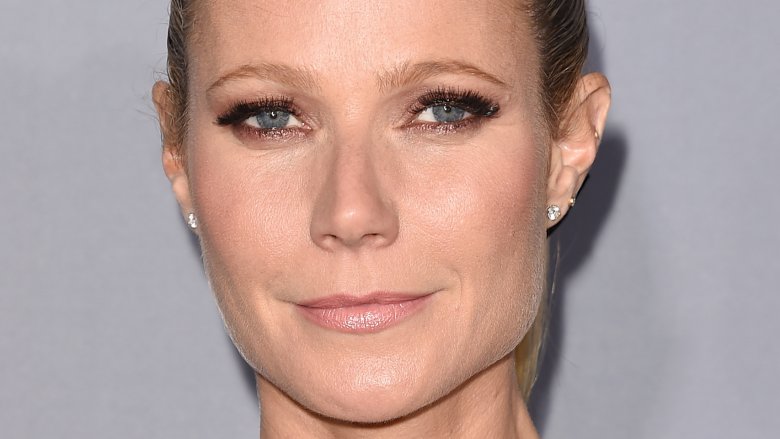 Getty Images
The Iron Man star is owning up to her past mistakes.
Speaking on Sophia Amoruso's Girlboss Radio podcast, Gwyneth Paltrow revealed that she's been to blame for several breakups. "Oh my God, I've f**ked up so many relationships," the 44-year-old said (via Page Six). "I'm a pretty good friend and sister and daughter, but I am at my potentially most vulnerable and f**ked up in the romantic slice of the pie."
Paltrow even took the time to call out her ex-boyfriend Brad Pitt, admitting that she was at fault for their separation. "I f**ked that up, Brad!" she said.
As fans may remember, Paltrow and Pitt dated back in 1994 after meeting on the set of film Seven. As Entertainment Tonight notes, the couple dated for two years, getting engaged in 1996, before ultimately breaking up in 1997.
Paltrow previously opened up about her relationship with Pitt in a January 2015 interview with Vanity Fair. ""I definitely fell in love with him," she told the magazine. "He was so gorgeous and sweet. I mean, he was Brad Pitt."
Paltrow continued, "My father was so devastated when we broke up," adding, "My father loved him like a son."
As for why the two's romance didn't work out in the end, Paltrow confessed that her young age had likely contributed to their eventual split. "I was such a kid," she explained. "I was 22 when we met. It's taken me until 40 to get my head out of my a**. You can't make that decision when you're 22 years old . . . I wasn't ready, and he was too good for me . . . I didn't know what I was doing."
Sounds like things just weren't meant to be.
Since their breakup, both Paltrow and Pitt have moved on. While Pitt, 53, is currently going through a messy divorce with actress Angelina Jolie, Paltrow is dating American Horror Story producer Brad Falchuk.
Want to know more about the former It couple's breakup? Here's the real reason Paltrow and Pitt called it quits.