Celeb Nerds Of The '80s And '90s That Grew Up To Be Bombshells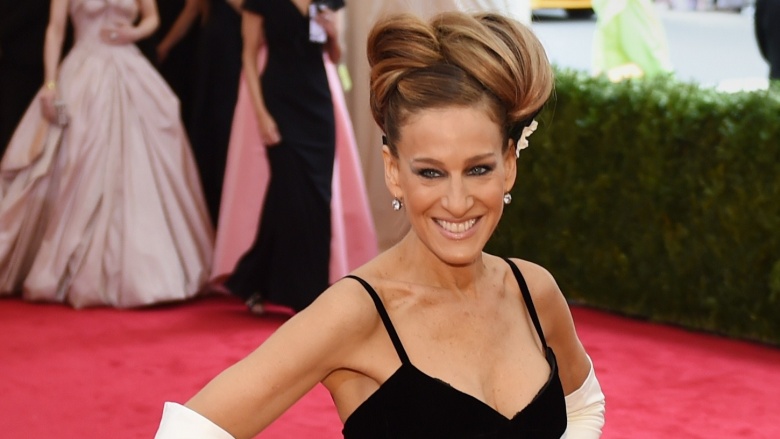 Getty Images
Ugly ducklings often turn into swans, especially in the world of Hollywood. It's easy to transition from nerdy and gawky to sophisticated and bewitching when you've got plenty of disposable income, teams of agents and handlers, and glam squads to perfect every detail. Plenty of celeb nerds from the '80s and '90s shed their dorkiness and transformed into hotties. Here are some of the most amazing about-faces.
Patrick Dempsey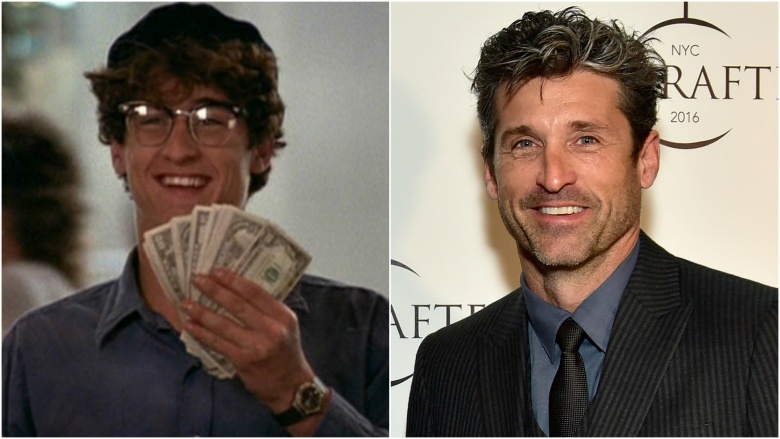 Getty Images
Patrick Dempsey went from the pencil-necked geek of teen rom-coms such as Can't Buy Me Love (1987) and Loverboy (1989) to Dr. Derek "McDreamy" Shepherd in the television hit Grey's Anatomy. After his character's heart-wrenching death on the show in 2015, Dempsey talked about hunting for new work. "I want to try something different," he told Radar Online. "That will be the challenge: To see if people embrace me as someone else." With those dashing good looks, we think the "embrace" part will be an easy sell.
https://www.youtube.com/watch?v=hiS42RHaKyg
Robert Downey, Jr.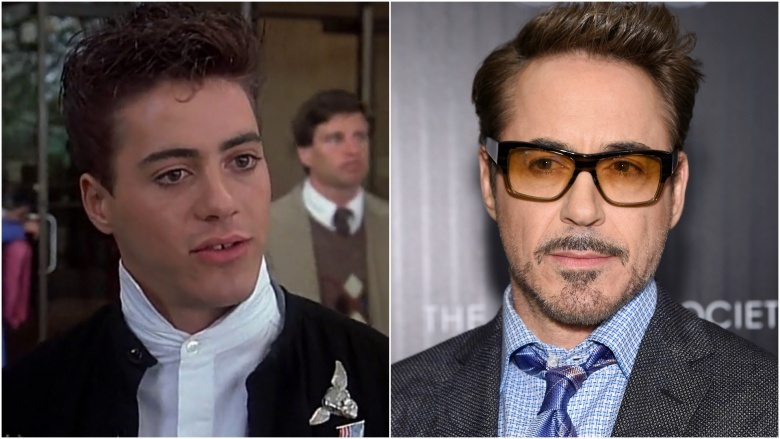 Getty Images
In 1986's Back to School Robert Downy Jr. was pretty dorky. But Downey has gone on to be quite the handsome leading man, shouldering the huge Avengers franchise as Iron Man. Plus, Hollywood and the American public love a comeback story, and this actor transformed his life far beyond physical appearance. He battled substance abuse and prison time, emerging as a clean, calculating, beloved household name.
Downey talked about his return to Vanity Fair. "Job one is get out of that cave," he said. "A lot of people do get out but don't change. So the thing is to get out and recognize the significance of that aggressive denial of your fate, come through the crucible forged into a stronger metal. Or whatever." Whatever it is or was, Downey was an underdog who became a super good-looking superhero.
https://www.youtube.com/watch?v=vNhD-NW_IXs&feature=youtu.be
Courteney Cox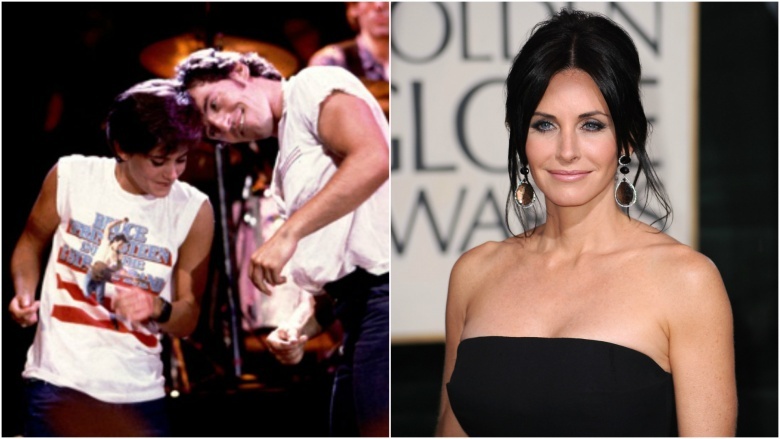 Getty Images
Courteney Cox was kind of a plain Jane in the '80s, rocking a bland haircut, white tee, and goofy dancing skills in the video for Bruce Springsteen's "Dancing in the Dark," but she went on to be one hot commodity in the legendary Friends (1994-2004) sitcom, the Scream (1996) movie franchise, and her very own TV series, Cougar Town (2009-2015). With her icy blue eyes and glossy black hair, Cox is a Tinsel Town temptress.
https://youtu.be/129kuDCQtHs?t=3m17s
The Olsen twins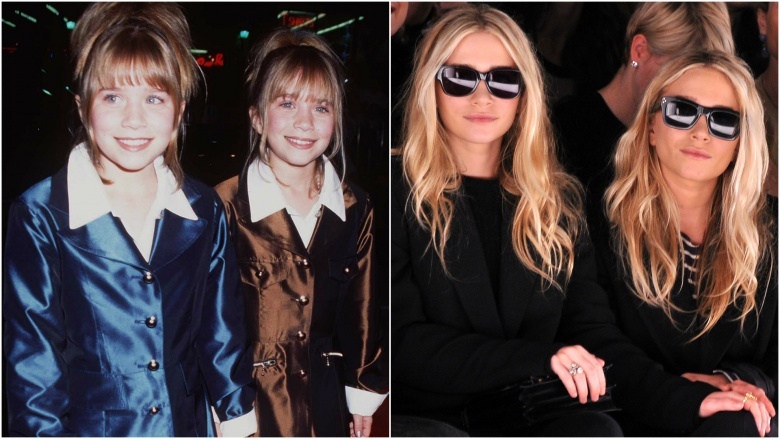 Getty Images
Mary-Kate and Ashley Olsen were itty bitty things when they ruled ABC's TGIF programming as Michelle Tanner on Full House (1987-1995). The twins went on to play themselves in tween movies, but as they matured, so too did their looks. Remember the countdown clock as male-driven media outlets "joked," in thinly-veiled and creepy fashion, about celebrating the twins' 18th birthdays? It's no wonder the dynamic duo have dropped out of movies and maintained a fairly low profile in recent years. Though you won't catch them on screen, they're still active in the fashion industry and occasionally emerge for an interview.
https://www.youtube.com/watch?v=-Qgf2PDUI0o
Anthony Edwards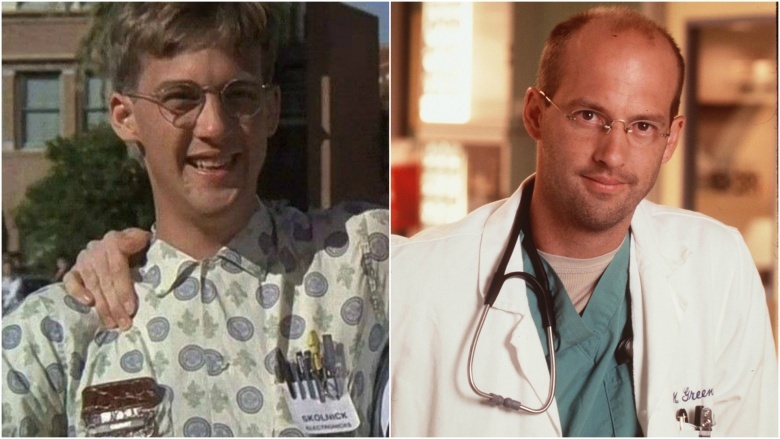 Getty Images
Actor Anthony Edwards was once a total nerd, literally. He played Gilbert Lowe in the first Revenge of the Nerds (1984). Then he landed the fighter pilot role of sexy and silly Goose in Top Gun (1986), followed by his gig as Dr. Mark Greene in the long-running TV series E.R (1994-2009). Edwards became a fan favorite that reminded Hollywood that bald is beautiful.
https://www.youtube.com/watch?v=tkvvwIawjTU
Sarah Jessica Parker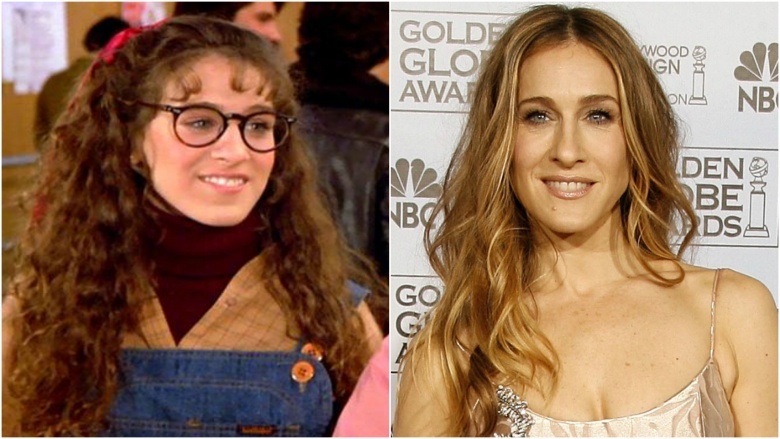 Getty Images
Columnist Carrie Bradshaw of Sex and the City (1998-2004) is considered one of TV's most fashionable fictional characters, but the actress who brought Bradshaw to life didn't always stand out as red carpet royalty. Sarah Jessica Parker transformed from a geeky teen in the television series Square Pegs (1982-83) into a fashion icon known for her eccentric, show-stopping style.
https://www.youtube.com/watch?v=rjSijY-HoO8
Britney Spears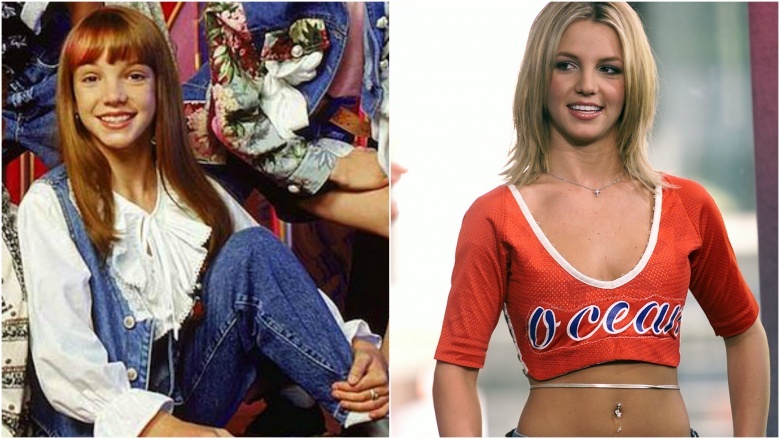 Getty Images
Spears was adorably dorky as a Mouseketeer on the '90s reboot of the Mickey Mouse Club, yet she grew up to be one of the most thermonuclear pop stars of her generation. How could anyone forget when she traded her mouse ears for a naughty schoolgirl uniform in the now-iconic "Baby One More Time" video? Spears is still sizzling in her thirties, dominating during her Las Vegas residency and releasing a scorching single called "Make Me" in July 2016 from her ninth studio album.
https://www.youtube.com/watch?v=76pYZjhVylw
Neil Patrick Harris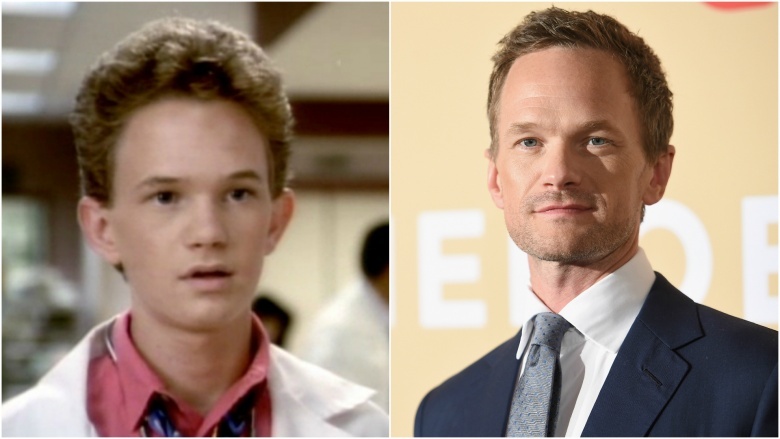 Getty Images
Who remembers Doogie Howser, or, more specifically, the hit television series Doogie Howser, M.D. (1989-1993)? Neil Patrick Harris portrayed the bushy haired, precocious teenager with a medical degree. These day, Harris is all grown up and ruling Hollywood as playboy Barney Stinson on How I Met Your Mother (2004-2015), as a Tony-winning sensation in the theater scene, and as an advocate for LGBT issues.
https://www.youtube.com/watch?v=rPFhhau3xXM