Six Million Dollar Man's Richard Anderson Dead At 91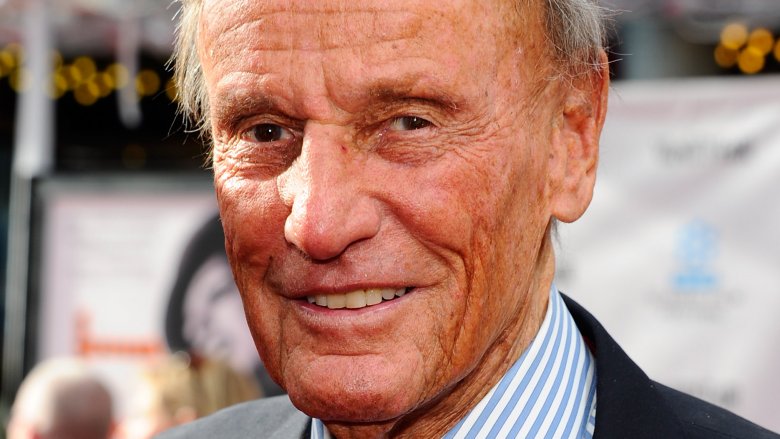 Getty Images
The famous TV actor has passed away.
The New York Times reports that Richard Anderson died on Thursday, Aug. 31, 2017. He spent his last moments in his home in Beverly Hills, Calif. He was 91 years old.
The Emmy-nominated actor had amassed over 180 TV and film credits throughout his career. However, he was best known for portraying Oscar Goldman in The Six Million Dollar Man, who was the overseer to the cybernetically enhanced main character. Anderson continued to play Goldman in the show's TV spinoff The Bionic Woman and various TV movies.
According to The Hollywood Reporter, Anderson was the first actor to play the same character on two shows that ran concurrently.
In a statement obtained by Deadline, actor Lee Majors, who played The Six Million Dollar Man's Lee Majors, expressed his condolences over Anderson's death. "I met Richard in 1967 when he first guest starred on The Big Valley — we worked together on five episodes," Majors recounted. "In 1974, he joined me as my boss, Oscar Goldman, in The Six Million Dollar Man. Richard became a dear and loyal friend, and I have never met a man like him. I called him 'Old Money.' His always stylish attire, his class, calmness and knowledge never faltered in his 91 years."
He continued, "He loved his daughters, tennis and his work as an actor. He was still the sweet, charming man when I spoke to him a few weeks ago. I will miss you, my friend."
Regarding Anderson's passing, Lindsay Wagner, who played The Bionic Woman's Jaime Sommers, said, "I can't begin to say how much I have always admired and have been grateful for the elegance and loving friendship I was blessed to have with Richard Anderson. He will be greatly missed."
Anderson's other acting credits include roles in Dream Wife (1953), Forbidden Planet (1956), and Paths of Glory (1957). He also appeared in the TV shows Mission: Impossible, Knight Rider, and Murder She Wrote.
As Us Weekly notes, Anderson, who'd previously been married to Carol Lee Ladd from 1955 to 1956 and Katharine Thalberg from 1961 to 1973, is survived by three daughters Ashley, Brooke, and Deva.
Our thoughts are with his loved ones during this difficult time.