Ezekiel Elliott Sues The NFL Over Alleged Mass Conspiracy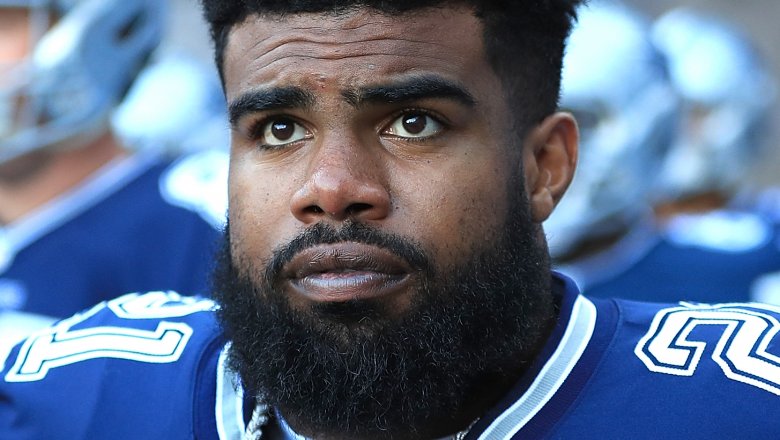 Getty Images
The Dallas Cowboys running back just filed a lawsuit against the NFL.
TMZ reports that the NFL Players' Association has sued the football league on Ezekiel Elliott's behalf. The lawsuit comes in response to the NFL's six-game suspension of Elliott after he was accused of domestic violence. The NFLPA argues that the suspension "threatens irreparable harm to [Elliott's] season, career and reputation."
The association also alleges that the investigation into the allegations made against Elliott, 22, is all part of a "League-orchestrated conspiracy by senior NFL executives ... to hide critical information which would exonerate Elliott."
The NFLPA further states that Kia Roberts, the NFL's investigator, ultimately found that Elliott's accuser "was not credible in her allegations of abuse and there was insufficient corroborating evidence of her incredible allegations to go forward with any discipline against Elliott."
However, according to TMZ, the NFL still went against Roberts' recommendation of no suspension.
As Deadline reported in July 2016, Tiffany Thompson, who claimed to be Elliott's girlfriend, had accused the NFL star of domestic abuse, telling police he'd "struck her several times leaving bruises on her arms."
According to Sports Illustrated, Elliott told authorities that he'd never dated Thompson. Elliot was never arrested, as police found "conflicting and inconsistent evidence." Still, the NFL decided to suspend Elliott pending further investigation.
While we wait and see how this case develops, read up on all the things you didn't know about Elliott.