Why Prince Harry's Latest Comments About The Queen Have People Calling Him A Hypocrite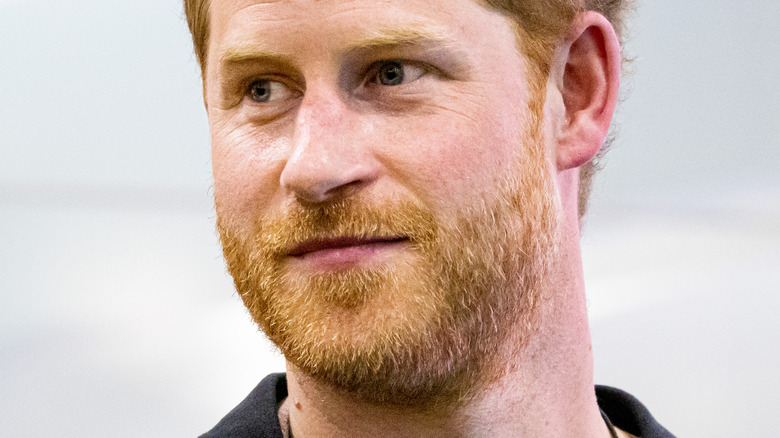 Patrick Van Katwijk/Getty Images
Prince Harry, the Duke of Sussex, hasn't made things easy for his grandmother, Queen Elizabeth, for the last two years. In January 2020, he and his wife, Meghan, the Duchess of Sussex, decided to halt their royal duties and ditch the United Kingdom in the process, per Fox News. Since then, Harry and Meghan have comfortably settled in Montecito, California with their son, Archie, and daughter, Lilibet.
On April 20, Harry gave an update on his family's life during an in-depth interview with "Today" host Hoda Kotb. The former royal explained, "Home for me now, for the time being ... it's in the States." During the interview, Harry also mentioned that he's still keeping a close eye on his grandmother from afar. On top of that, he mentioned stopping by his former royal stomping grounds to visit the queen and made quite an eyebrow-raising comment that's got the internet buzzing.
It's no secret Harry and Meghan have put the monarch under intense pressure since their U.K. exit. Between the couple's bombshell interview with Oprah Winfrey, in which they accused a member of the royal family of using racist remarks, and Harry's upcoming tell-all memoir, some are claiming the duke doesn't mean what he says.
Prince Harry says he checks that Queen Elizabeth is 'protected'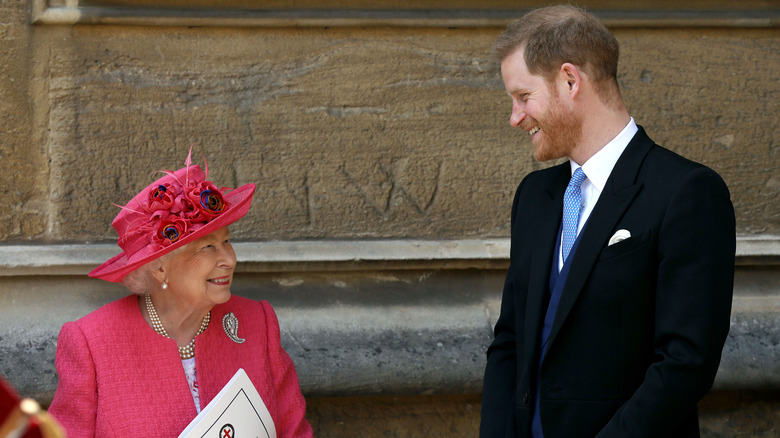 Steve Parsons - WPA Pool/Getty Images
Prince Harry said he and Meghan Markle recently stopped by to visit Queen Elizabeth. Harry told "Today" interviewer Hoda Kotb, "'Both Meghan and I had tea with her so it was nice to catch up with her." Opening up further about his care for his grandmother, Harry explained, "... She's on great form, she's always got a great sense of humor with me." He also mentioned keeping tabs on the queen, adding, "I'm making sure she's protected and got the right people around her."
Now people are taking sides on social media deciding on whether the former royal truly cares. One person tweeted, "If Prince Harry really wants to 'Make sure the Queen is protected' as he claims, how about stop pimping his one-sided family conflict stories to journalists whilst in the knowledge she and the rest of the family, have no real right of reply?" Another user didn't hold back, calling Harry "delusional" and a "hypocrite."
There was support for the prince, however. One person chimed in, writing, "If Prince Harry wants to check with the queen that she's well protected & taken care of, that's normal." During the "Today" interview, Harry said his relationship with the queen was "special." We hope to hear more about the two's bond in the future — perhaps in Harry's upcoming memoir!