The Truth About Britney Spears And Ed O'Neill's Unexpected Relationship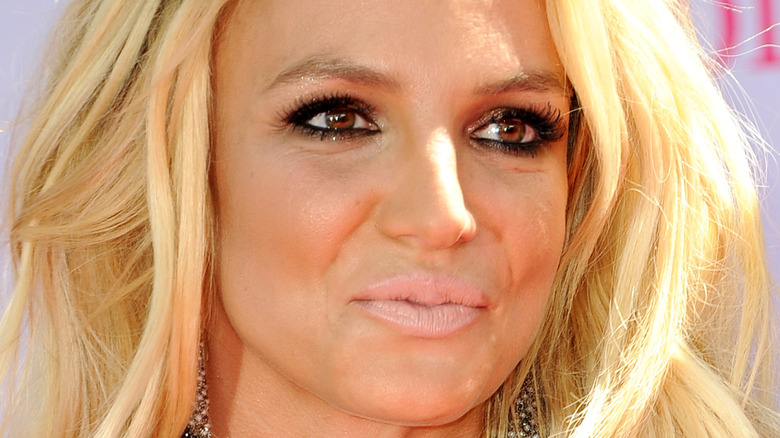 Tinseltown/Shutterstock
Britney Spears might be one of the biggest celebrities out there, but there haven't been many people she can call friends, which was especially true during her 13-year conservatorship. However, before her world changed and she was under the constant surveillance of her father, Spears often went out with the likes of Paris Hilton and Lindsay Lohan. But when things changed for Spears, she was cut off from some of her closest friends, like her former assistant Felicia Culotta. According to Page Six, Culotta said in the 2021 documentary "The New York Times Presents: Controlling Britney Spears" that she didn't even have a way to talk to the singer. 
"I don't have any way of getting in touch with her at this point. All the numbers that I have are now changed," Culotta said. In addition, Spears herself admitted during her court hearing in June 2021 that she had very limited access to her circle of friends. She testified to her father's control over her, sharing, "I'm not able to see my friends that live eight minutes away from me, which I find extremely strange," according to Variety.
While there have been a lot of people who have come and gone throughout the "Toxic" hitmaker's life, there's one person she had a hilariously memorable moment with, and it's someone her fans would least expect. Surprisingly, Hollywood actor Ed O'Neill and Spears enjoy an unexpected relationship with an interesting story behind it.
Britney Spears can count Ed O'Neill as one of her friends
Seeing how she's one of the biggest pop stars in the world, there aren't many people out there who wouldn't recognize Britney Spears — especially if they saw her in the flesh. But that wasn't the case for Ed O'Neill at all. The actor, who is best known for his roles in "Married... With Children" and "Modern Family," had no idea who Spears was when she asked him to take a picture with her at the airport while they were waiting for their flight in 2015. 
O'Neill recalled their meeting while on "The Ellen DeGeneres Show." He said he was flying alone and it wasn't until he put on his "Modern Family" hat that Spears approached him and asked him for a photo. O'Neill went on to tell host Ellen DeGeneres his own daughter Sophia couldn't believe he met Britney Spears and didn't even know it. He told the daytime talk show host, "I mean, look at the look on my face — do I look like I'm sitting with Britney Spears? You know my daughter, Sophia, she said, 'You are a moron.'" 
Spears' encounter with O'Neill during that one fateful day at the airport was not the only time that there was buzz surrounding "Modern Family" and the chart-topper.
Was Britney Spears supposed to be on Modern Family?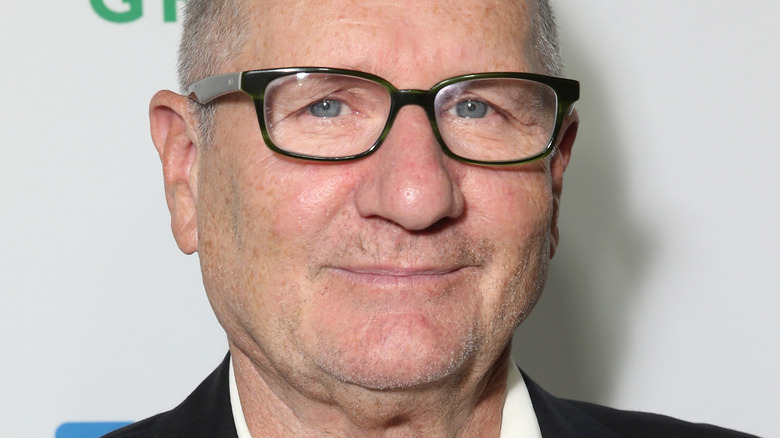 Todd Williamson/Getty Images
Before her encounter with Ed O'Neill, CBS did report in 2012 that there was a campaign to get Britney Spears on "Modern Family" after Spears herself called it the "funniest show on TV." Interestingly enough, Britney Spears' fiance Sam Asghari admitted in 2019 that she loved watching "Modern Family" on the regular. That said, O'Neill did admit that he called Spears' manager after their airport meeting and apologized for his reaction, or lack thereof, according to Entertainment Weekly. 
Funnily enough, that wasn't the only time O'Neill had a hard time recognizing a huge pop star in public. 
In 2018, O'Neill also revealed on "The Ellen DeGeneres Show" that he had no idea who Taylor Swift was when she approached him at a party, according to E! News. "I know she's famous, but I can't place her," O'Neill recounted. Sadly, neither Swift nor Spears had gotten the chance to guest star on "Modern Family." Fans would have loved to have seen Jay Pritchett's (O'Neill's character) reaction to seeing both Swift and Spears and not knowing who they were.