Guardians Of The Galaxy Star Michael Rooker Flees From Fire Near La Tuna Home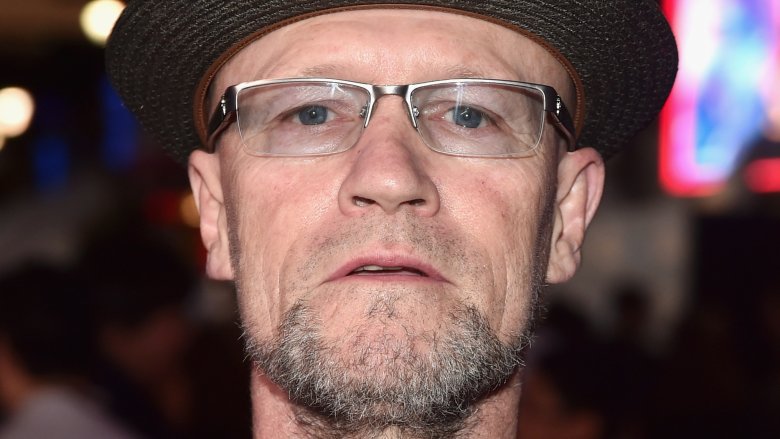 Getty Images
Actor Michael Rooker experienced the destruction of wildfire firsthand.
On Saturday, Sept. 2, 2017, the Guardians of the Galaxy star shared photos of the ongoing fire that's been ravaging the La Tuna Canyon, Calif. area. Alongside pictures of the flames and the smoke, he wrote, "This was what it looked like yesterday up behind my house. My fingers are crossed that I still have a house today."
He added, "A Big Thank You going out to all the hard working folks that are fighting this fire."
Just a day later, Rooker shared another update on the situation—and things didn't look good. In a new post, Rooker shows tall flames near his home, revealing that his house may not escape the fire unscathed.
"Well folks, I may have spoke too soon," the 62-year-old wrote. "Yep, that's my house, I can only hope it was saved. If it's still standing after this is all over, it's because of the heroic work of the @LAFD and all the other firefighters who worked to save the homes in my neighborhood."
However, Rooker's home appears to have been saved from the devastating fire just in time. On Sunday, he shared a picture of his house—and it looks to be completed untouched by the surrounding disaster.
"Looks like it's all good y'all....I still have a house," he captioned the post.
Unfortunately, the same cannot be said for others in the area. According to CNN, the La Tuna fire, which is the largest seen in Los Angeles history at 7,000-acres, has destroyed three homes and damaged one house. While the fire is still going, we can fortunately take comfort in the fact that no one has been reported as seriously injured.
Glad Rooker and his home are both safe!