Ink Master Star Chris Blinston Arrested For Allegedly Choking His Young Daughter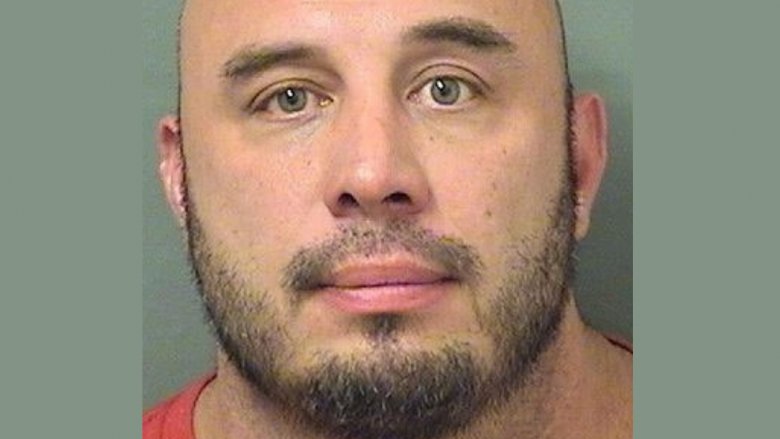 Getty Images
The tattoo artist could be in some serious trouble.
TMZ reports that Ink Master star Chris Blinston was arrested in Florida on Friday, Sept. 1, 2017, after he allegedly strangled his 13-year-old daughter. According to the gossip site, Blinston's daughter told a therapist that her father had choked her twice the previous Tuesday after they had a fight during a custody visit. A police investigation soon followed.
In a police report obtained by TMZ, the girl, who reportedly had marks around her neck consistent with strangulation, said Blinston grabbed her by the throat and squeezed, cutting off her air supply for 10 seconds. After her father released his hold, she reportedly said, "You just choked me, after everything that's gone on the past two days, you're choking me!"
He then allegedly proceeded to choke her again, leaving her unable to breathe for 6 or 7 seconds. The report states that Blinston called his daughter a "mental skank" and allegedly threatened her not to tell anyone about the incident.
According to People, Blinston was later arrested in Palm Beach, Fla. around 4 a.m. and charged with cruelty towards a child without great bodily harm and domestic battery by strangulation. The reality TV star, who competed on the 2015 season of Ink Master, was released from jail that same day at 2:30 p.m. on a $6,000 bond.
He denies all allegations.