The Real Reason Zoë Kravitz Wanted To Ditch Her Last Name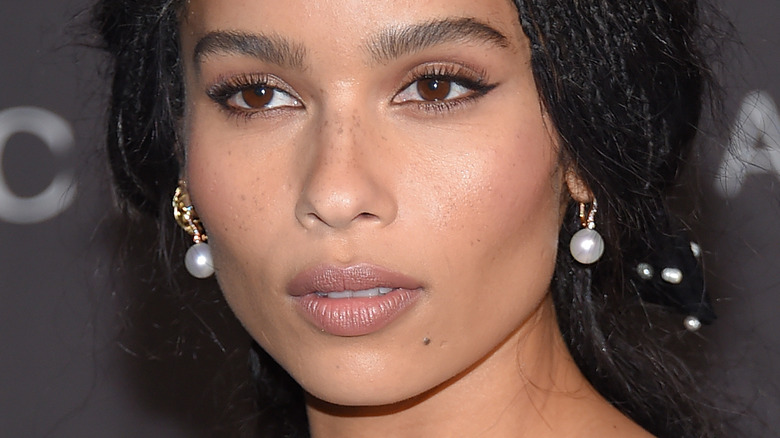 DFree/Shutterstock
When it comes to Hollywood, it's not unusual to find that talent doesn't fall far from the family tree. Many self-made stars rise to fame on their own merits, others were born with a silver spoon as the offspring of said celebrities. Yet, although some celebrities have embraced their familial connections in an effort to establish their own careers — Sara Gilbert, of "Roseanne" and "The Conners" fame, took on her famous sister Melissa Gilbert's moniker for the sake of recognition — others prefer to create a name of their own, instead distancing themselves from those who came before them. And it turns out actor Zoë Kravitz initially fell into the latter category.
Famously known as the daughter of rocker Lenny Kravitz and his ex-wife, actor Lisa Bonet, Zoë lived on the periphery of the spotlight until she earned her first major movie role, "X-Men: First Class," which then launched her to superstardom in her own right. Yet, while it's common to see Zoë arm-in-arm with Lenny and Bonet on the red carpet today, the "Big Little Lies" actor was hesitant to use her dad's last name as she began building her own résumé.
Zoë Kravitz tried to use her middle name but it 'didn't stick'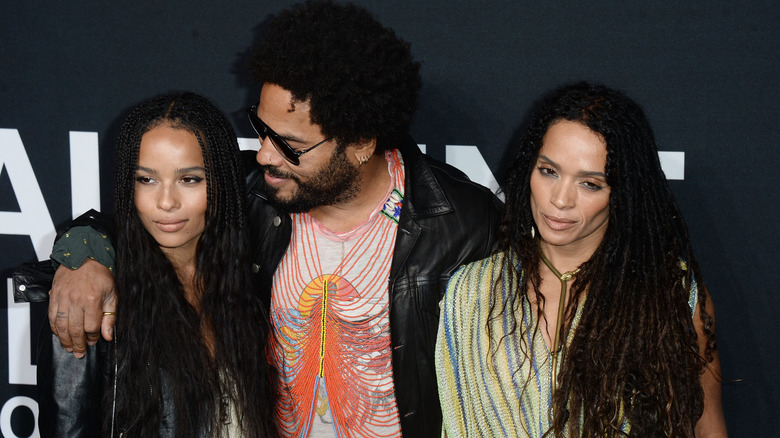 Matt Winkelmeyer/Getty Images
When actor Dax Shepard asked Zoë Kravitz if she embraced her name or ran from it during an interview on his "Armchair Expert" podcast in May 2020, "The Batman" actor admitted that she thought about not using the recognizable surname, instead trading it for her middle name, Isabella. "I kind of tried to do it, but it just like didn't stick. People kept on forgetting," she explained, according to E! News. "No one was responding to this idea I had. I would tell my agent and it just wasn't happening."
Also, her father Lenny Kravitz was decidedly not onboard with the idea. "I also think I mentioned it to my dad at one point and I think I could feel that it made him a little sad," Zoë added. "I did used to be really insecure about people just associating me with my family and now I love it — I'm so proud of them and it's cool."
And the feeling's clearly mutual, as Lenny showered his daughter with praise after she hosted "Saturday Night Live" for the first time. "To see you shine in the same building where your grandparents met and worked was surreal. You were perfection. I love you endlessly," Lenny wrote on Instagram alongside pics of him supporting Zoë backstage.
Zoë Kravitz didn't want to get lost in her parents' shadow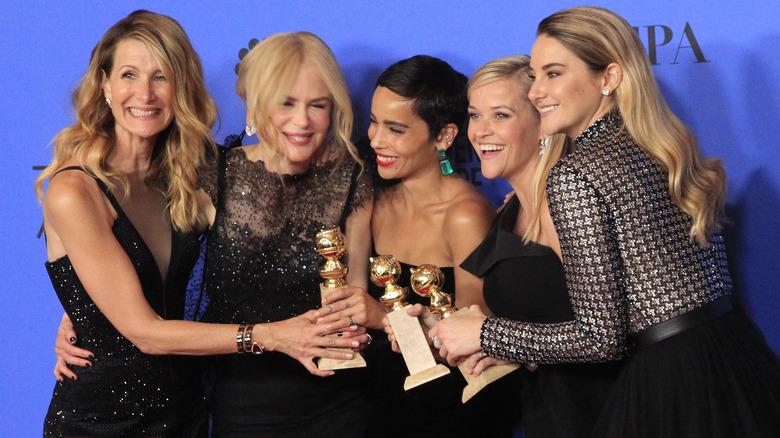 Kathy Hutchins/Shutterstock
While some might think being the daughter of "The Cosby Show" actor and the "Fly Away" rocker would make for an easy in with the entertainment industry, Zoë Kravitz knew overcoming the expectations tied to her name meant she had to work harder to prove her career was anchored in talent, not nepotism. "[A]s the daughter of a famous couple, I always felt like I had to work so much harder to prove I wasn't just along for the ride, you know?" She told InStyle when discussing ambition in May 2019, according to Yahoo. "I wouldn't say that I got any kind of role because of my parents, but I knew people were going to think that. So, I felt I had to be this great performer."
Kravitz added that, while her parents' fame helped her "get in certain doors, like getting an agent," the name can only reach so far. "I really don't think my last name is going to do anything for the filmmakers I want to work with, but the rest of the world might think the only reason I have these jobs is because of where I come from," she explained. "That's where a lot of my ambition starts."
In fact, her work ethic was spurred by "embarrassment" at times, as the star told ELLE in February 2022. "But I had to remember that I work hard," Kravitz said, "and as a child I was putting on performances in my grandparents' house. And it had nothing to do with who my family was. It was because I loved it."