The Truth About Valerie Bertinelli's Past Drug Use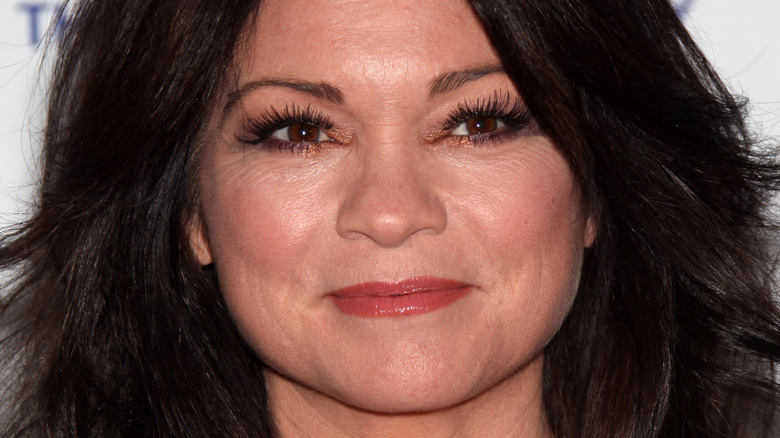 DFree/Shutterstock
Valerie Bertinelli was once known as America's Sweetheart. In the 1970s, she shot to fame on the hit TV series "One Day at a Time." She was still a teen when she made her debut in the role of good girl Barbara Cooper on the CBS sitcom. Bertinelli once told Entertainment Weekly that she has "such wonderful memories" from her days on "One Day at a Time," which aired from 1975 to 1984. "It was wonderful to grow up on that set. I learned so much," she said, adding that she knew from the start that the show would "change" her life.
Bertinelli's TV sister Mackenzie Phillips didn't share the same clean-cut image.  Phillips, who played older sister Julie Cooper on "ODAT," was ultimately fired from the show due to her issues with drug use, per Variety. Phillips' bad girl image would follow her for a long time after her firing, but what viewers didn't know at the time was that Bertinelli wasn't quite so squeaky-clean herself.
Valerie Bertinelli lived the rock star life with Eddie Van Halen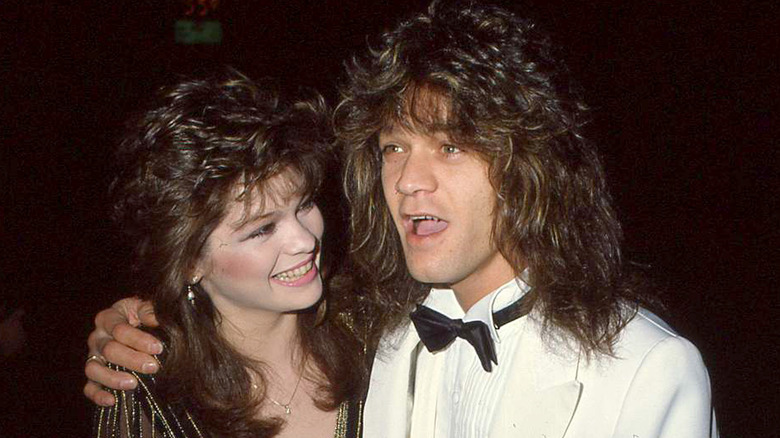 Kevin Winter/Getty Images
In 1981, thick in the middle of her run as good girl Barbara Cooper on "One Day at a Time," Valerie Bertinelli married bad-boy rock star Eddie Van Halen. The Van Halen rocker was known for his hard partying ways, and Bertinelli sometimes indulged with him. But it wasn't actually Van Halen who got her started on drugs.
In a 2008 interview with Today, Bertinelli revealed that she was a teenager when she tried cocaine for the first time, and it was with her TV sister Mackenzie Phillips. When she married Van Halen at age 20, drugs were already around them all the time. Bertinelli even recalled filling out marital paperwork for her parish priest while both she and Van Halen were high on cocaine."It doesn't really bode well for the marriage, I don't think," she told Today.
In a March interview on the "Literally! With Rob Lowe" podcast, Bertinelli admitted she was "lucky" to survive the rampant drug use that took place when she was a rock star's wife. "Cocaine was everywhere... and easy to get," she said. "I am a prude now but I [partook] as well for a few years there until I just couldn't take it anymore."
Valerie Bertinelli knew when it was time to give up drugs for good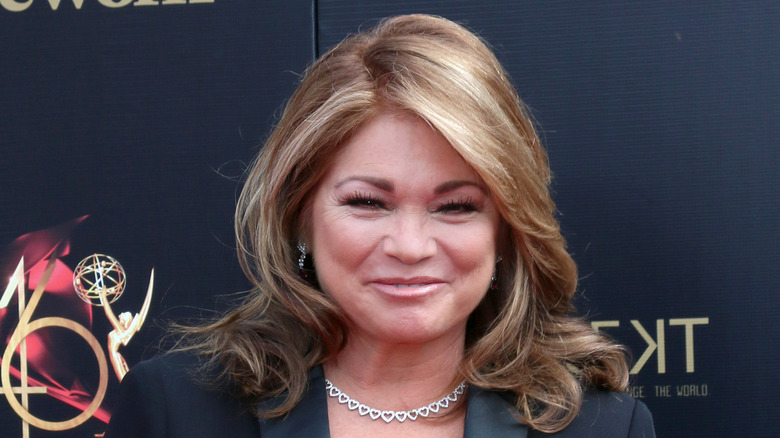 Kathy Hutchins/Shutterstock
Part of the reason Valerie Bertinelli did drugs was apparently because she wanted to spend time with her husband, Eddie Van Halen. In her 2008 memoir "Losing It," Bertinelli explained the lose-lose situation that she was in. "Partying with Ed was my way of trying to fit into his world," she wrote (via The Baltimore Sun). "He was almost totally nocturnal. If I hadn't stayed up drinking and doing coke with him ... we wouldn't have seen each other."
Van Halen continued drinking and drugging for decades, but Bertinelli had a wakeup call — literally — when it came to her own drug use.  On the "Literally! With Rob Lowe" podcast, she revealed that when she started getting angry at the sounds of nature early in the morning, she knew something had to give. "When I would hear birds chirping, I would just get so tense," she said. "I got tired after a while of hating the birds chirping."
If you or anyone you know is struggling with addiction issues, help is available. Visit the Substance Abuse and Mental Health Services Administration website or contact SAMHSA's National Helpline at 1-800-662-HELP (4357).