The Tragic Death Of Eddie Van Halen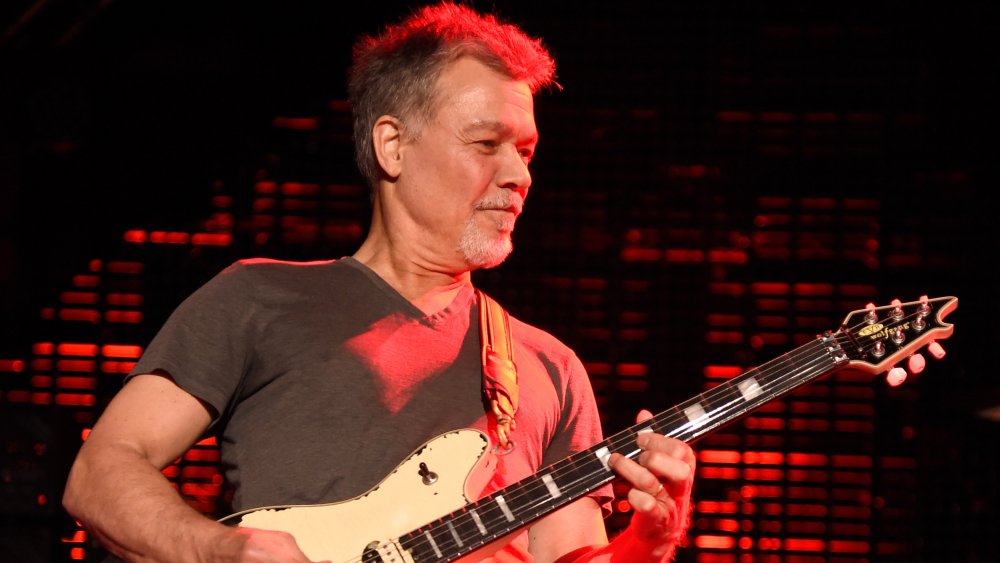 Kevin Mazur/Getty Images
Eddie Van Halen, legendary guitarist and co-founder of the rock band Van Halen, died on Oct. 6, 2020. As the New York Post noted, the musician, who was 65, passed away due to throat cancer, with his son, Wolfgang "Wolf" Van Halen, confirming the devastating news. "I can't believe I'm having to write this, but my father, Edward Lodewijk Van Halen, has lost his long and arduous battle with cancer this morning," Wolfgang wrote via Twitter alongside a photo of his dad. "He was the best father I could ever ask for...My heart is broken and I don't think I'll ever fully recover from this loss. I love you so much, Pop." 
Born in Europe and raised in Pasadena, Calif., per Variety, the rock icon founded Van Halen with his older brother, Alex, in 1978. Later bringing vocalist David Lee Roth on (the two famously butted heads for years), the group found massive success with guitar-driven hits like "Jump" and "Panama." The group won a Grammy and sold millions of albums, to name just a few accomplishments.
Read on for how the internet has reacted to the heartbreaking news and some surprising facts you might not know about the late Eddie Van Halen. 
Inside Eddie Van Halen's inspiring legacy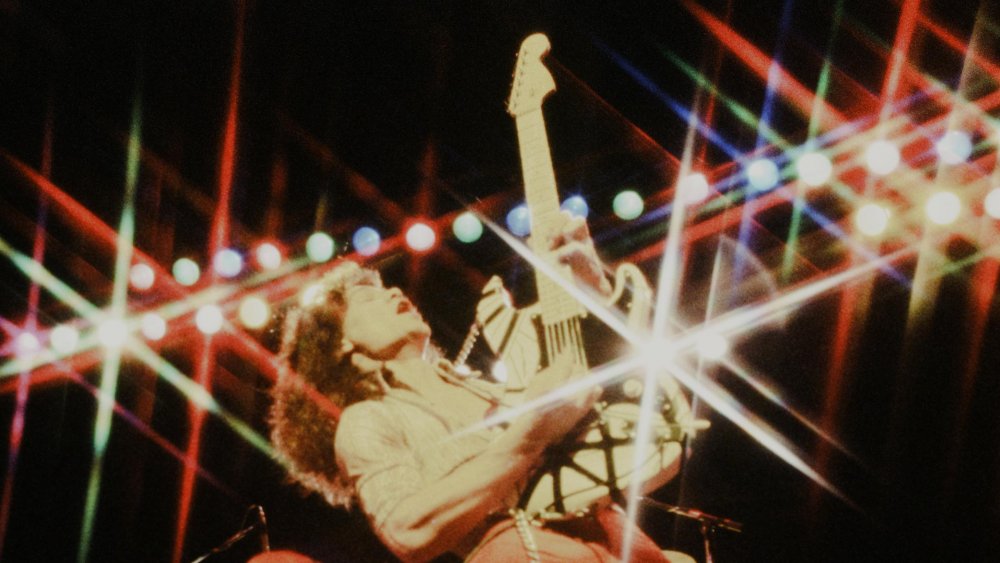 Koh Hasebe/shinko Music/Getty Images
As TMZ reported, Eddie Van Halen had "quietly" dealt with throat cancer for years, flying between the U.S. and Germany to get specialized treatment. The star was first hospitalized in 2019 as a result of complications with cancer medications he was taking, according to Page Six, and sadly, he lost his life to the illness on Oct. 6, 2020. 
The internet was quick to share heartfelt messages following Van Halen's death, with rock band Papa Roach tweeting, "Rest In Peace to a Eddie Van Halen, Rock God. Favorite riff: Eruption. What's yours?" Someone else wrote, "Just a reminder that while we were all being music snobs in high school, Eddie Van Halen does the guitar solo in Michael Jackson's "Beat It" in one take and took no prisoners." Yep, for those who forgot, Van Halen wrote the impressive lead guitar chords to Michael Jackson's 1982 hit, as Variety noted.

It's also important to note here how Van Halen, who never learned to read music, transformed electric guitar playing by pioneering techniques like the two-handed fret-tapping style, Rolling Stone reported. To many, he embodied the unpretentiousness and rebellion that rock & roll is all about. In 2015, he was ranked as Rolling Stone's No. 8 "Best Guitarist of All Time, even ousting The Beatles' George Harrison. "I don't want to be seen as the fastest guitar in town," he told the outlet in 1980. "All I know is that rock & roll guitar, like blues guitar, should be melody, speed, and taste, but more important, it should have emotion."