Princess Bride Star Cary Elwes Just Experienced A Frightening Medical Emergency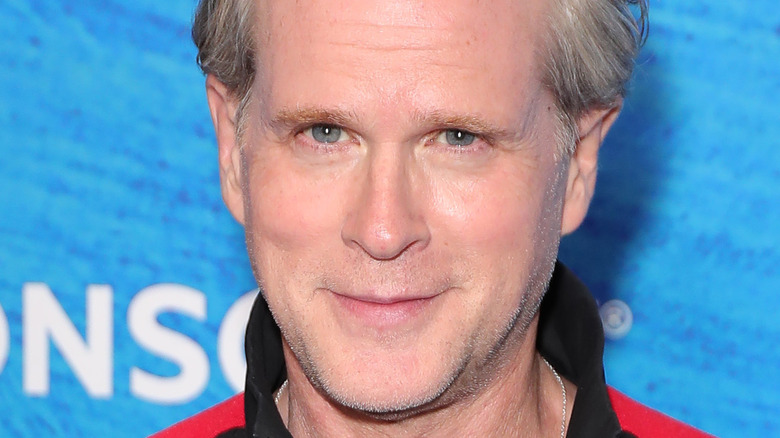 Leon Bennett/Getty Images
Cary Elwes has gone through a lot during his long career. He sustained not one but two serious injuries on the set of his most famous movie, "The Princess Bride," earning himself a reputation for being accident-prone.
In the uber-popular 1987 fairy-tale film, Elwes plays farm boy Westley, aka the swashbuckling Dread Pirate Roberts. One day, about a week into filming, Elwes severely broke his big toe while messing around on costar Andre the Giant's all-terrain vehicle, as he explained in his book "As You Wish: Inconceivable Tales From the Making of The Princess Bride," per /Film. Elwes horrifically says he "bent the toe all the way backwards and snapped it." Afraid that he would be fired, Elwes somehow didn't go to the hospital until they had finished filming for the day. 
However, some days later, Elwes suffered another serious injury. While trying to get a realistic reaction to Christopher Guest pretending to knock Westley out, Elwes suggested that Guest actually hit his head with the metal sword he was holding. The resulting "tap" on the head literally knocked Elwes out, landing him in the hospital and requiring stitches — from the same doctor who treated his toe injury. Still, the shot made it into the film. As Elwes explained, "when you see Westley fall to the ground and pass out, that's not acting. That's an overzealous actor actually losing consciousness."
Now, the accident-prone Elwes has ended up in the hospital again, but not from a filming incident. Warning — this photo is a bit graphic.
Cary Elwes was bitten by a rattlesnake
Though Cary Elwes stars in Zack Snyder's "Rebel Moon," which started filming on April 19, the actor was not on set but working in his yard on April 23 when he was suddenly bitten by a rattlesnake, according to TMZ. The venomous snake bit the "Ella Enchanted" star (ironically) on the finger, and he was airlifted by helicopter to Ronald Reagan UCLA Medical Center.
Venomous snakebites are uncommon in Southern California, says UCI Health, but it is extremely important to go to a hospital for treatment as quickly as possible when bitten by a venomous snake, like a rattlesnake. According to Mayo Clinic, burning pain can set in within 15 to 30 minutes, followed by swelling and bruising — and Elwes posted an intense photo on Instagram of his gnarly injury showing exactly this. The bite was serious enough that those around him felt it was life-threatening, and he was given an antidote, per Giant Freakin Robot.
Elwes' April 25 photo showed his hugely swollen, black and blue finger. "Bit not by a ROUS but a rattlesnake," he wrote, referring of course to the Rodents of Unusual Size Westley battled in "The Princess Bride." He continued, "Grateful to the staff of Malibu Urgent Care, LA County Fire Dept. and the staff and medical professionals at Ronald Reagan UCLA Medical Center for their great care. Am recovering well thanks to all these wonderful folks." We wish Elwes a speedy recovery.