Jamie Foxx, Katie Holmes Photographed Holding Hands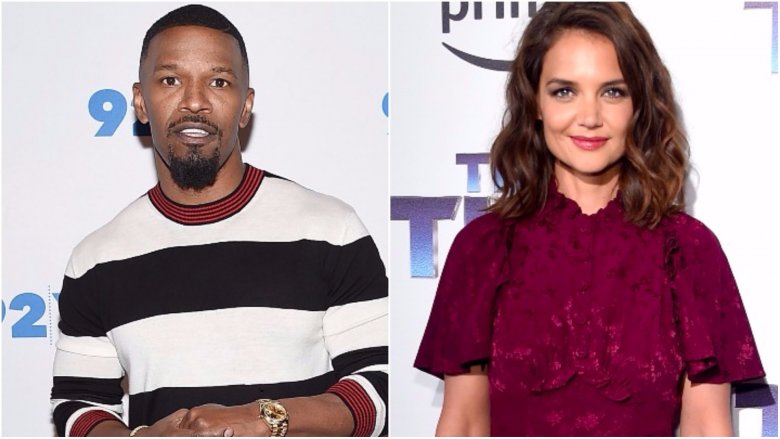 Getty Images
Jamie Foxx and Katie Holmes are happy as hell, and they're not going to hide it anymore.
The long-rumored couple were finally, officially photographed together in Malibu, Calif., on Monday, Sept. 4, 2015. According to the snaps obtained by TMZ, Foxx and Holmes can be seen holding hands as they walk along the beach.
As TMZ notes, the couple has been dating since 2013 but has also managed to avoid the press at every step of the way. It's unclear why they finally went public-ish now, beyond the obvious, "Whatever, it's Labor Day and we're happy. Who cares?"
Holmes' relationship with Foxx began about a year after her shocking divorce from Tom Cruise. Holmes and Cruise share a daughter, Suri, 11.
Foxx, 49, has two daughters from previous relationships.