Richard Simmons Reportedly Left With Massive Legal Bill Following Failed Defamation Lawsuit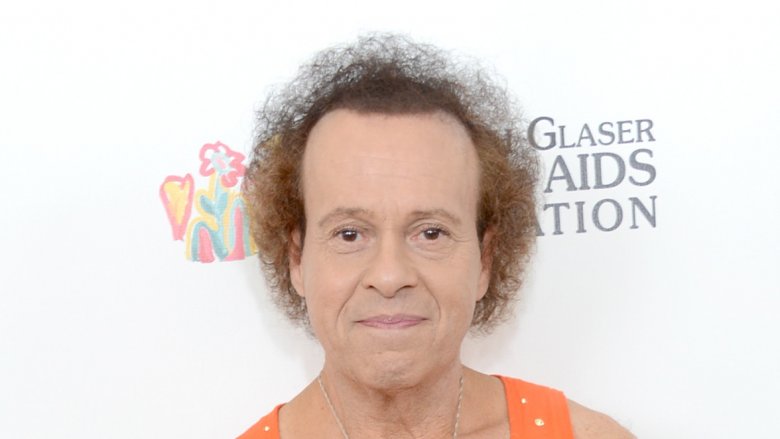 Getty Images
Richard Simmons' defamation lawsuit was a total bust, and now he's got to pick up the tab.
According to Page Six, the fitness guru may have to pay for the National Enquirer's legal expenses now that his case, based on the gossip rag's claims that he is transitioning from male to female, has been officially thrown out. Page Six was told that the bill could be as much as "hundreds of thousands of dollars."
As Nicki Swift previously reported, L.A. Superior Court judge Gregory Keosian initially hinted that he planned to dismiss Simmons' lawsuit on Wednesday, Aug. 30, 2017. In his tentative decision, the judge acknowledged the discrimination transgender people may face, but upheld that "the court will not validate those prejudices by legally recognizing them." As he said, "misidentification of a person as transgender is not actionable defamation absent special damages." 
Simmons' attorney fought back, but to no avail. "The object of the National Enquirer was to do everything they could to humiliate this person. They made it up entirely out of whole cloth," he said. "I submit that when you make something up intentionally...and put it on the cover, there's an inference you can make that somebody's reputation is going to be harmed."
The workout icon planned to sue the tabloid in May 2017 over "a hurtful campaign of defamation and privacy invasions." In preparation for this lawsuit, he put together a list of reasons explaining why he's not transgender. In court documents, the 69-year-old noted that he is male, not transgender, has never sought medical treatment to transition from male to female, has never had breast implants, and has never consulted a doctor regarding sex reassignment surgery.
Simmons added, "I fully support transgender individuals and their struggle to achieve acceptance and equality. Nonetheless, the false and fabricated claims that I was contemplating 'castration' and have had a 'boob job' have caused me extreme embarrassment."
While we wait to see if Simmons will appeal the judge's decision, catch up on why he's been so quiet lately.