Arie Luyendyk Jr. To Star In Season 22 Of The Bachelor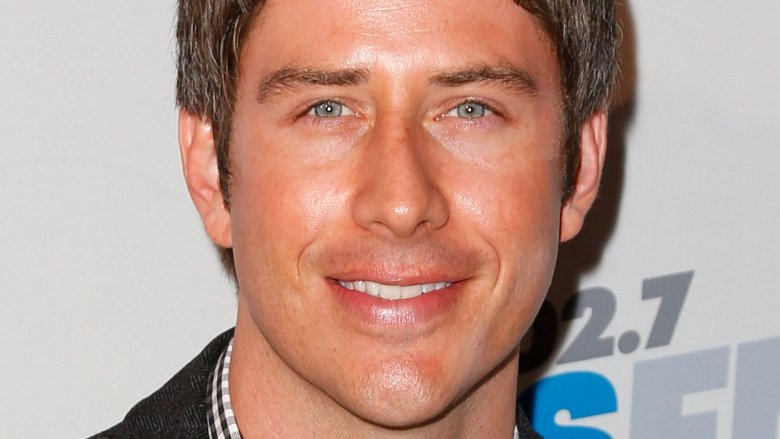 Getty Images
The new single man looking for love on ABC's The Bachelor has been announced!
On Thursday, Sept. 7, 2017, Good Morning America revealed that Arie Luyendyk Jr. has been selected to star as the leading man of The Bachelor's 22nd season.
"I just kind of went in with an open mind, open heart," Luyendyk said, explaining how he came to become TV's next Bachelor. "It just kind of hit me right now that I'm here."
Luyendyk, a racecar driver, had previously competed for romance on the eighth season of The Bachelorette in 2012, where he tried to woo Emily Maynard. GMA notes that, during his Bachelorette days, he'd earned the title of the "kissing bandit," as he'd try to steal kisses from Maynard.
"I'll be 36 in a few weeks so for me it's time," he told GMA's Michael Strahan of his turn on The Bachelor. "All my friends around me, you know, have kids and have grown up, so for me, I feel like I'm the last one of my friends to really take that step."
As for what he wants in a partner, Luyendyk said he's looking for someone who is "independent, strong, but then still gentle. A little mix."
Introducing your new Bachelor, Arie Luyendyk Jr.! 🌹@ariejr @BachelorABC #TheBachelor pic.twitter.com/VYQlhTTzcd

— Good Morning America (@GMA) September 7, 2017
WATCH: Arie Luyendyk Jr. discusses becoming the new Bachelor with @michaelstrahan.@ariejr @BachelorABC #TheBachelor pic.twitter.com/9d6KYLZz6y

— Good Morning America (@GMA) September 7, 2017
Speaking with People, Luyendyk admitted that he's happy to have had time in between his days on The Bachelorette and his upcoming run on The Bachelor. "I'm not nervous," he said. "Now that I've had some time and distance away from it, it feels like the feeling I had before I went into it the first time. I think sometimes when you're on The Bachelorette and you jump right into being the Bachelor, for me it would've been too soon. This feels more natural. I'm not concerned what people think. I'm just focused on the outcome. I want to find my person and will do whatever it takes!"
Unfortunately for Luyendyk, not everyone's happy that he's the next man to lead The Bachelor, especially, it seems, because many fans thought Peter Kraus would be the new guy handing out roses, E! News reported.
Well, at least viewers have some time to digest the news before the new season premieres in January.
While we wait for season 22 to premiere, read up on all the disturbing secrets that The Bachelor tried to hide.