Nick Lachey Teases A 98 Degrees Dance Number On Dancing With The Stars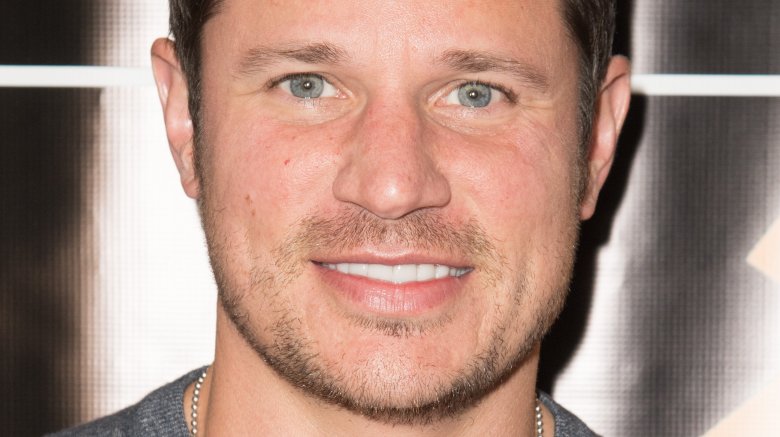 Getty Images
If you're a 98 Degrees fan, you may want to tune into the 25th season of Dancing With the Stars.
Apparently, former boy bander Nick Lachey may just bust out some dance moves to one of the group's classic 90s tracks when he appears on the new season of ABC's DWTS. Speaking to Us Weekly, Lachey said, "You gotta pull out every weapon you have. The 98 Degrees weapon might rear its ugly head."
The 43-year-old added, "I can't believe a 98 Degrees song hasn't been on the show already." 
Honestly, neither can we, Lachey.
The former reality star revealed that, while he's sure his history of onstage performances will come in handy when he takes the dance floor, he doesn't really believe he'll have any kind of lasting advantage over his competition. "I mean, I think performing experience definitely helps when you're trying to play a crowd. But at the end of the day, we didn't really do much dancing to be honest with you. I don't feel like I really have any leg up there. I'm coming into this eyes wide open," Lachey explained. "I'm going to work my a** off. I got a great teacher and we're just gonna go for it and see where it takes us. Obviously, we all wanna win. Coming into any competition, I want to win."
As Nicki Swift previously reported, Lachey joined the season 25 cast of DWTS along with a number of other celebrities, including Malcolm in the Middle star Frankie Muniz, Pretty Little Liars actress Sasha Pieterse, and, surprisingly, Lachey's own wife, Vanessa. The two will be competing against one another with their professional partners, Maks Chmerkovskiy and Peta Murgatroyd—who are also married!
"I think the best case scenario is we all make it to the final and then the gloves come off and we get serious," the "Because of You" singer told Us Weekly regarding his wife also competing on the show. "Up until then, what's wrong with supporting each other? This is a tough road. It's a long road. It's a hard road. I'm going to take all the support I can get. It's nice to come home and know that your wife is going through the same kind of day you have and can relate to the challenges that you're dealing with."
DWTS premieres on ABC on Monday, Sept. 18, at 8 p.m. ET.
While we wait for the new season to begin, read up on the untold truth of the show's season 24 cast.