Was Millie Bobby Brown On Grey's Anatomy?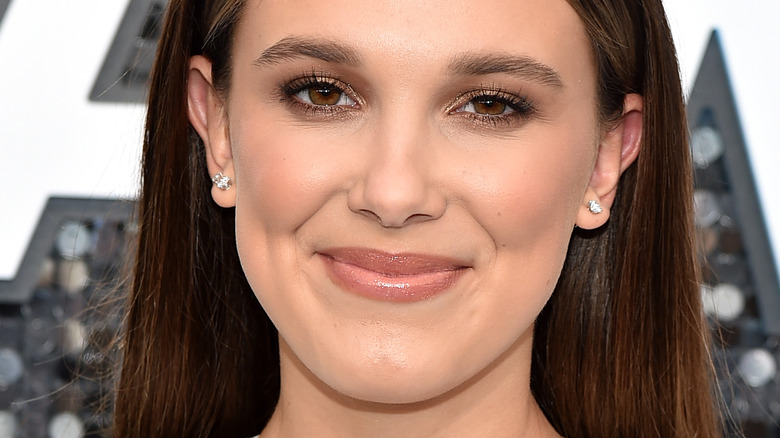 John Shearer/Getty Images
Even though Millie Bobby Brown has become a household name thanks to her role on "Stranger Things," she actually has a long list of credits to her name. Before she became one of the hottest stars of her generation, Brown and her family moved from Spain to the U.K., and then Florida, before making their way to Hollywood in hopes that she would get her big break. In an interview with the Daily Mail back in 2016, Brown said her family sacrificed everything to help her career so much so that they even had to file for bankruptcy. "It was very hard. There were lots of tears along the way," she said.
That said, Brown did land roles on several different shows before she winning the role of Eleven on "Stranger Things." In fact, some of her fans had to do a double-take during one particular episode of "Grey's Anatomy," as they weren't sure if it was indeed Brown on the show, or if they were seeing things, so to speak.
Millie Bobby Brown appeared on Grey's Anatomy in 2015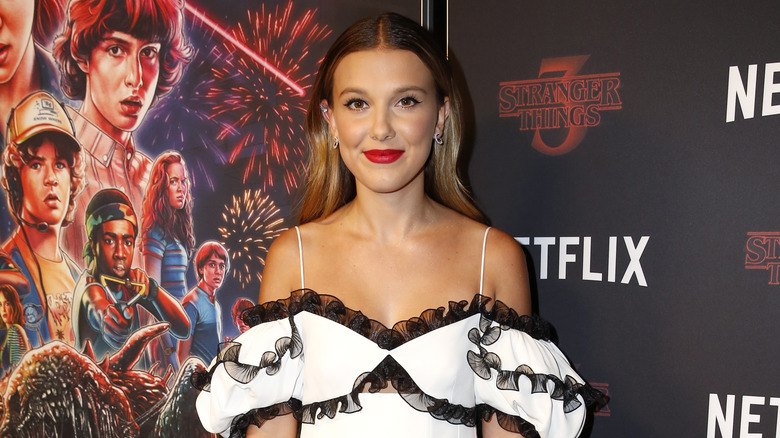 Rachel Murray/Getty Images
For some of her fans, it might seem odd for someone like Millie Bobby Brown to have gone from small parts in television dramas and sitcoms to Netflix's highly acclaimed "Stranger Things," but that's exactly how her résumé reads. According to PopBuzz, Brown made a guest appearance on "Grey's Anatomy" during Season 11 in 2015. She appeared on Episode 15, called "I Feel The Earth Move." She played a young girl by the name of Ruby who spent a lot of time on the phone talking to Owen after her mother got injured during an earthquake. 
And while a lot of her fans might be surprised that Brown took on such roles at an early age, Brown knew that landing her gig on "Grey's Anatomy" at such a young age was a big deal. While speaking with Maddie Ziegler for Interview when she was just 12 years old, Brown said, "I don't actually watch 'Grey's Anatomy.' When I was in it, I kind of knew that it was a big deal. My sister's a big fan so I kind of knew." That said, there was another major primetime show that Brown was on that a lot of people might have missed if they blinked at the wrong time, too.
Millie Bobby Brown was also on Modern Family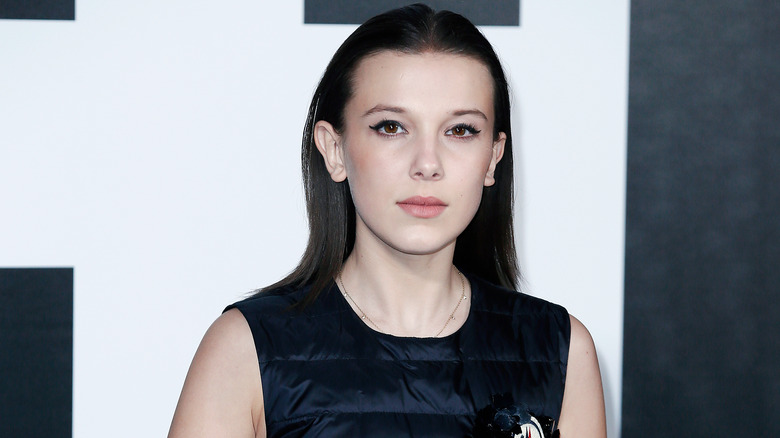 Andrea Raffin/Shutterstock
In addition to being on "Grey's Anatomy," Millie Bobby Brown was also on "Modern Family" back in 2015. Per PopBuzz, Brown appeared during Season 6 of the hit ABC sitcom on episode 17. She played a little girl by the name of Lizzie whose bike got stolen by Manny Delgado. It was a small scene, but also one that's worthy of a look, especially for those Brown fans who might have missed it the first time around. 
In addition to both "Grey's Anatomy" and "Modern Family," Brown also has a long list of credits that include roles in "Once Upon a Time in Wonderland," "Intruders," "NCIS" and so many more, per IMDb. That said, it's almost impossible to believe that Brown has done so much during her career in such a short period of time. While speaking to Glamour back in 2017, Brown hinted that, despite her young age, she was already wise beyond her years. "Growing up in adult world, I always thought the adults knew best and respectfully, they're all kids themselves. And I think that's something that they need to embrace," she said. With such a mature understanding of the world already, we can't wait to see what great things Brown will continue to do in her future.