Selena Gomez Talks Social Media, Says 'Strength Is Being Vulnerable'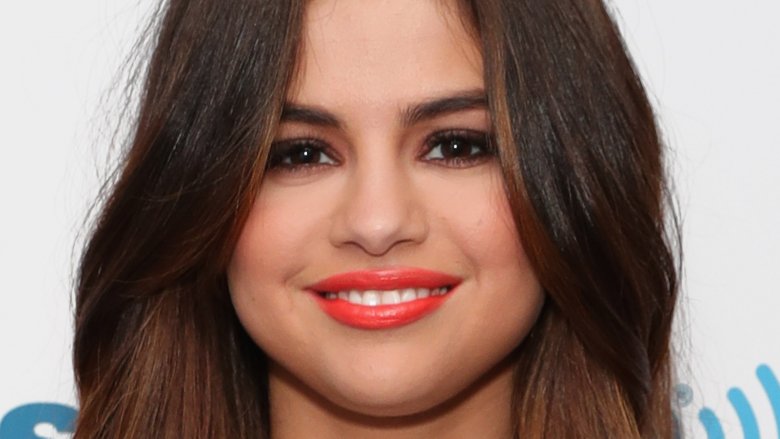 Getty Images
Selena Gomez is proving that she is a woman changing the world!
The 25-year-old was featured in Time magazine's "Firsts" series, which was published on Thursday, Sept. 7, 2017, and showcased several influential "Women Who Are Changing the World." The pop star holds the honor of being the first person to reach 100 million followers on Instagram. And living up to her newest title, she shared some words of wisdom with the magazine on social media and change.
"I think it's really hard to be a kid now, especially with social media," Gomez explained. "I can't imagine what it would be like to grow up with that. It's already difficult to get up every day and just feel good about yourself without seeing the highlights of everyone else's life. That's why I like being vulnerable with my fans on social media. I like that they've seen my mistakes. I try to use that as a way to connect with them."
"Strength doesn't mean that you have to put on a facade," she continued. "I think strength is being vulnerable."
The "Bad Liar" singer naturally took to Instagram to thank the publication for giving her this platform. "Sometimes it's incredibly difficult to wake up every day knowing there is so much going on in the world. At times I feel selfish, I ask why, I ask how can this change? Will it actually ever change?" she wrote. "When I read about the beautiful women who wake up consciously every day to make a change, it inspires me to want to do so much more."
"Not really sure how I got so lucky @time but thank you for highlighting the power of what we can and will always strive to be," the "Same Old Love" singer continued. "I believe in the goodness in the land of the living. I hope this is just the beginning of more change."
The former Disney star is using her position for positive change, but has she always been so sweet? Read up on her shadier side here.