Amber Heard Reportedly Makes Bold Move Ahead Of Her Highly-Anticipated Testimony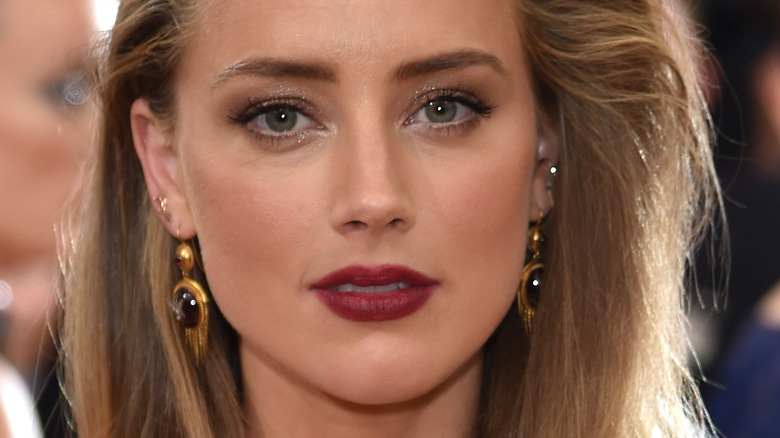 Dimitrios Kambouris/Getty Images
Buckle up Court TV viewers. The bumpy road that is the ongoing court proceedings between former "Pirates of the Caribbean" star Johnny Depp and his ex-wife Amber Heard just got bumpier.
Unless you've been living under a rock you're probably well aware by now of the long and arduous defamation trial between Depp and Heard. To put it succinctly, Depp is suing Heard to the tune of a whopping $50 million claiming that she defamed him in an op-ed piece she penned for The Washington Post. Although Heard did not name her former husband directly, Depp's team of lawyers argue that it was clear that Heard was referring to him, per CNN. According to Depp, his otherwise illustrious acting career deeply suffered as a result. 
While there's no doubt that things haven't become particularly contentious during the high-profile courtroom showdown (read: messy) — many are still shocked and stunned by Heard's latest move as the parties embark on their fourth consecutive week in court.
Amber Heard fired her PR team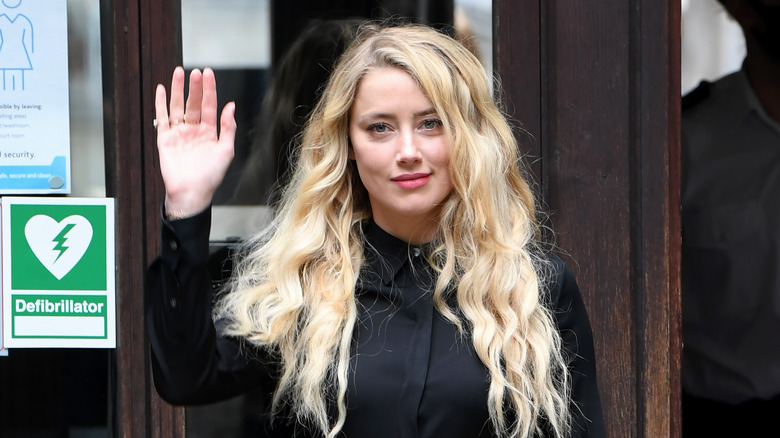 Stuart C. Wilson/Getty Images
Out with the old, in with the new!
In a surprising turn of events, actress and defendant Amber Heard fired her public relations team, Precision Strategies, as reported by NBC. But why exactly? "She doesn't like bad headlines," one source alleged to the New York Post. Meanwhile, another source told the tabloid newspaper that the reason Heard doled out the pink slip was simply because she is "frustrated with her story not being told effectively." 
As you may recall, Heard is set to testify on May 4, and many argue that the shakeup is a particularly dicey move on Heard's part. "After years of narrative building, you can't change the public's opinion in the three weeks when someone is suing you in a case," one crisis expert noted. Political strategist Lis Smith also weighed in on the new development. "It's crazy to change teams in the middle of a trial like this because you don't like the headlines." It's reported that Heard has tapped communications consulting firm Shane Communications to pick up where the now 86'd firm left off.