That '70s Show Reunion Isn't What You Might Expect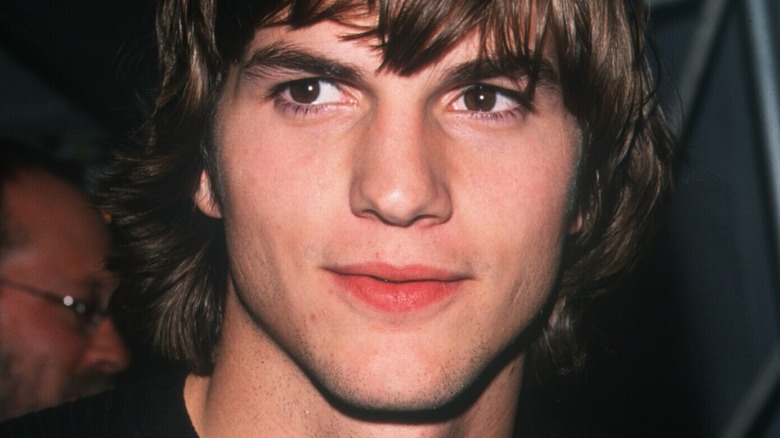 Evan Agostini/Getty Images
Ever since the iconic sitcom "That '70s Show" went off the air in 2006, fans have been begging for more. Of course, there was that short-lived spin-off "That '80s Show" in 2002 that barely lasted a season. But during the pandemic, when all film and TV productions were forced to shut down, we saw an uptick in all-time-fave TV cast reunions, like "Parks & Recreation," "Friends," and "The Fresh Prince of Bel-Air." Of course, when looking at the original "That '70s Show" cast, every day is a cast reunion for Kelso and Jackie actors Ashton Kutcher and Mila Kunis, who married in 2015. As for the rest of the Point Place Vikings crew, they've kept pretty tight lipped about possible reunion plans.
Wilmer Valderrama, who played Fez, told TV Insider in April that he was a little busy at present with his role on "NCIS," but added, "If the timing is right, I'd never say no." Topher Grace, who played lead character Eric Forman, was asked on The Jess Cagle Podcast in March about reprising his role for a reunion. "Oh, I don't know," he cryptically replied. "It's all top-secret."
Last October, Netflix announced its plans to finally develop a sequel show called, of course, "That '90s Show," which will follow the daughter of Forman and Donna Pinciotti (Laura Prepon), per People. And now we're learning that more of the original "70s" cast is set to join the spin-off!
The original gang will reunite in That '90s Show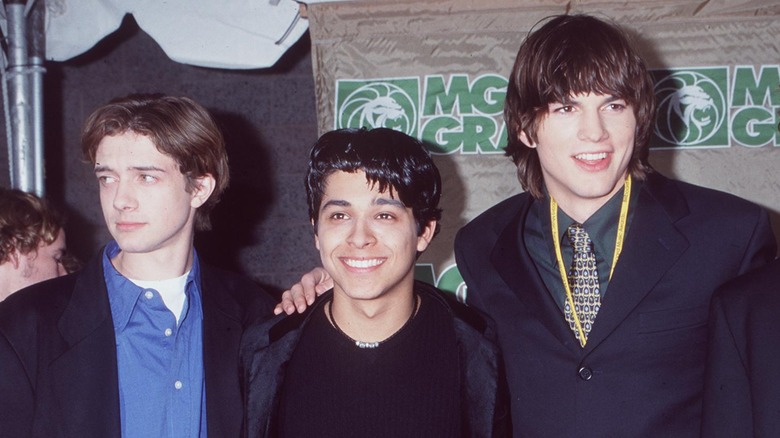 Brenda Chase/Getty Images
Hello Wisconsin! Deadline reports almost all of the original "That '70s Show" cast is set to cameo in the new spin-off, "That '90s Show." Topher Grace, Mila Kunis, Ashton Kutcher, Laura Prepon and Wilmer Valderrama will be joined by Kurtwood Smith and Debra Jo Rupp to reprise their original roles in the new series set in 1995, and follows original characters Eric and Donna's daughter Leia. It is uncertain at this time if all of the returning cast will appear together, or if their appearances will be scattered throughout the season, but some of the cast have already started prepping.
Smith shared an on-set photo on Twitter of him and Rupp sitting at characters Kitty and Red's famed kitchen table. "Same Red and Kitty. Different decade," he captioned the snap. Grace posted a picture to Instagram of him wearing his old Point Place Vikings Class of '77 tee, and captioned the selfie, "Yup, still fits. #hellowisconsin." Valderrama shared a very quirky video on IG of him trying on all of his character Fez's old outfits, set to Gloria Gaynor's "I Will Survive." He also captioned the video, "Yup, still fits."
One notable absence from the returning "That '70s Show" cast is Steven Hyde actor Danny Masterson, as he is currently awaiting trial for charges related to sexual assault allegations. Lisa Robin Kelly, who played Laurie Forman, won't be a part of the "That '90s Show" gang as she tragically died in 2013.