Busy Philipps Hospitalized After Celebrating BFF Michelle Williams' Birthday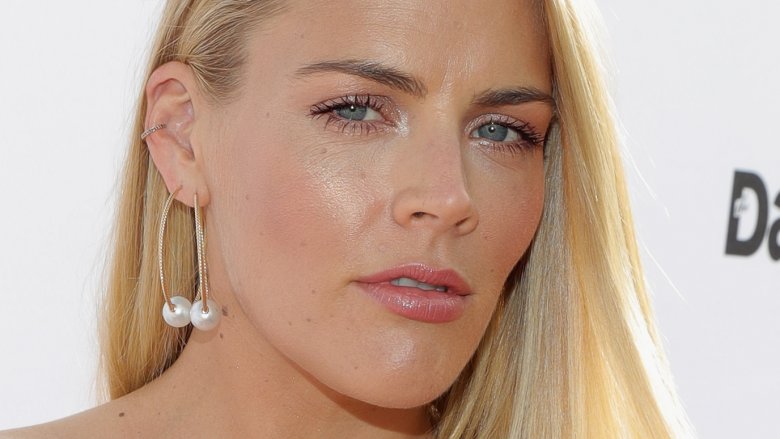 Getty Images
Sounds like a fun weekend turned sour real fast.
After celebrating her best friend and former Dawson's Creek co-star Michelle Williams' 37th birthday on Saturday, Sept. 9, 2017, actress Busy Philipps wound up taking a trip to the hospital. Sharing a photo of herself in a hospital bed on Instagram the next day, the 38-year-old revealed that she'd been admitted to the emergency room after experiencing pain in her side.
"Last night ended super weird. But if you listen to my podcast, you know our advice is always, don't be a hero, go to the doctor," Philipps began. "Anyway, I had a crazy excruciating pain in my lower right side and after a long time at Mass Gen, it was determined my ovary had flipped over- it's called torsion. Mine flipped back by itself and I'm ok but sometimes if it doesn't you have to get surgery or you can lose your ovary(which actually happened to a really good friend of mine)."
The Cougar Town star continued, "Anyway, my point of posting this was I felt like an idiot for going to the hospital but ultimately, going was the right move! It always is! Even if they say you're fine and send you on your way! And a huge thank you to the amazing doctors and nurses who took care of me!"
Luckily, Philipps appears to be doing better. She later shared another photo on Instagram—this time, however, in a much better setting. Posing with Williams in the sunny outdoors, Philipps jokingly wrote, "We found a dock. WHERE YOU AT DAWSON? #wedontwanttowaitforourlivestobeover."
Glad to know that Philipps still has her sense of humor, despite her health scare just a day earlier. What doesn't kill you makes you stronger, right?
While we wait to hear more from Philipps about her weekend with Williams, learn what the cast of Dawson's Creek looks like today.