Jonathan Rhys Meyers Reportedly Relapses After Wife's Miscarriage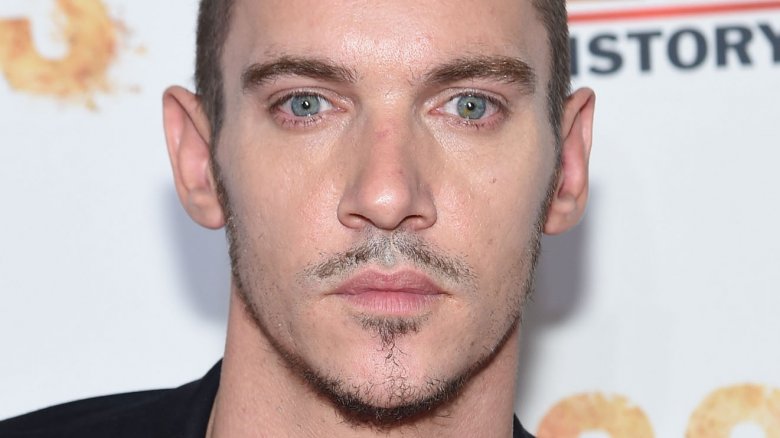 Getty Images
The Vikings star has apparently been having a rough time.
The Mirror reports that Jonathan Rhys Meyers was spotted "staggering around" in a Dublin airport. According to witnesses, the actor appeared to be "really intoxicated."
"He looked like someone who didn't have a clue where he was. He was completely out of it. Other passengers were concerned to see him in such a way just after 10am," one source told the paper of Meyers, who's reportedly battled alcoholism for over a decade.
But, according to Meyers' wife Mara Lane, Meyers' sudden relapse was triggered by a miscarriage she'd recently suffered. Opening up about the experience and her husband's reaction, Lane penned a lengthy post on Instagram, detailing just what her family had been through.
"With much sadness, we open our hearts to share that J and I lost our second child, who was baking in the oven," Lane wrote. "Child was very very much wanted (right now especially by J, so he took the news particularly not so well) and we are still working with coping skills over here... when life throws us curve balls such as these."
Lane, who shares 9-month-old son Wolf with Meyers, continued, "Depression is a real concern from past abuse as well as alcoholism which he was born with. He has been able to turn any ugliness and hurt in his life into art and is the strongest person I know. I do not know anyone who has been through what he has been through and reached his level of successes."
Before thanking loved ones for their support, she noted, "It does seem though that every time we seem to be making so much progress... sometimes it's like two steps forward, one step back."
Addressing the photos head-on, Lane said that she felt that the photographer behind the pictures of her husband in the airport was "slightly in the wrong" but decided that "it's ok."
"Maybe you have/had a family to feed and need/needed money? I don't know. We forgive you," she wrote before touching upon Meyers' state of health. "[Meyers] is safe and with his sober living companion and bodyguard to get into a detox closer to home since he was denied hospital help twice in Ireland because of an already two month wait period."
As People previously reported, Meyers, 40, has been in rehab before—in 2005 and in 2010—to treat his addiction to alcohol. Hopefully, he'll find the help he needs with his next stay in rehab.
While we wait to hear an update on Meyers' health, read up on all the stars who've secretly battled addictions in the spotlight.