Symonne Harrison Reveals What Her Relationship With The Crown Lake Cast Was Like - Exclusive
Symonne Harrison stars as Molly in Season 3 of Brat TV's "Crown Lake," but that's far from her only claim to fame. Before joining the "Crown Lake" cast, Harrison had acted in other projects like "The Affair" and "Hot Mess." Outside of acting, Harrison is a social media influencer, and at only 15, she's amassed 3 million TikTok followers and over 1 million Instagram followers. Still, joining "Crown Lake" is a new step in her career. 
The previous two seasons of the mystery show "Crown Lake" took place at an elite boarding school in the '90s, but this season changes things up by jumping forward to tell the story of the same school in the present day. Harrison's character is one of the students in the modern storyline, who was introduced this season along with other new cast members like TikTok star Ellie Zeiler and Harrison's real-life boyfriend Nick Bencivengo.
In an exclusive interview with Nicki Swift, Harrison shared what it was like to work with the rest of the cast on a tight filming schedule. She also opened up about some of the challenges behind-the-scenes, and how she got along with the cast.
Symonne Harrison got to know people in reverse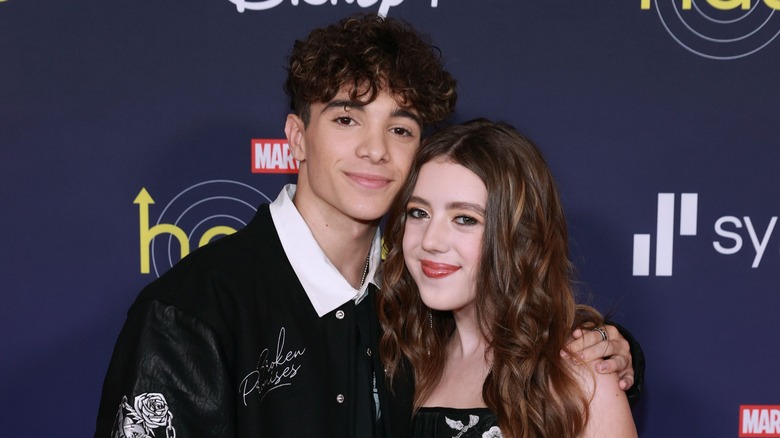 Matt Winkelmeyer/Getty Images
"Crown Lake" did all of its filming over two weeks. According to Symonne Harrison, that meant a lot of long days and early mornings. For the first few days of shooting, Harrison was on set alone. But, once they started filming with everybody, they jumped right into the story — albeit, not in chronological order. 
"We filmed the last episodes first. And we filmed the first episode on the last day of shooting," Harrison said. Filming out of order like that presented its own challenges, according to Harrison. "It was kind of hard to channel at the very end of the season, pretending like we didn't know each other when we had been around each other for two weeks," she said. "And it wasn't hard, but it was just a little, I would say, awkward at first where I'm supposed to be so excited to see everybody at the end of the season. But it's my first day, and I never met these people until 10 seconds ago." Getting to know them over the course of the shoot, however, was incredibly rewarding. 
The Crown Lake cast grew into a family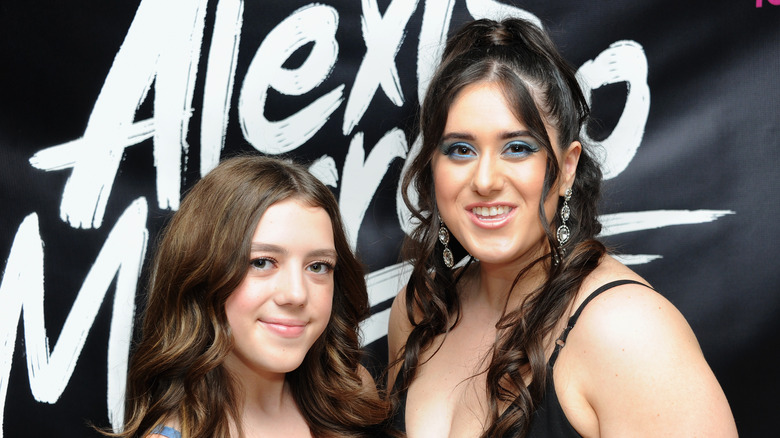 Albert L. Ortega/Getty Images
The accelerated shooting schedule allowed Symonne Harrison to bond more quickly with her "Crown Lake" castmates. "A lot of things like kind of film out of order with random days here and there," she said. "But, when you're with new people for two weeks straight, you really build a family." 
Many of the "Crown Lake" cast members, like Ellie Zeiler and Mia Dinota, are also social media influencers like Harrison, so they had a lot in common from the start. "Everyone's in the same industry as me, so it really helped just getting to know each other and relating and all that kind of stuff," Harrison said. "So I would say it was just like building a family while being somebody else at the same time. So I just think it's the coolest experience ever."
Season 3 of Crown Lake is available to stream now on Brat TV. New episodes premiere every Tuesday.