Selena Gomez Felt 'Violated' As A Disney Child Star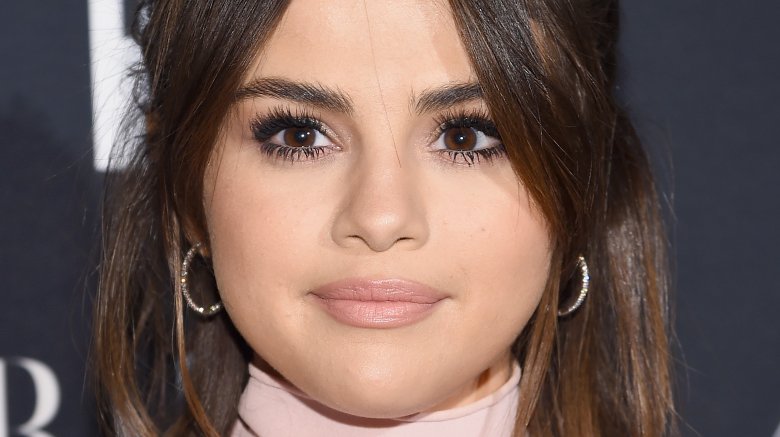 Getty Images
The "Bad Liar" singer is opening up about life in the spotlight—and, she revealed, it hasn't always pretty.
In an interview with Business of Fashion published on Sept. 11, 2017, Selena Gomez got real about finding fame at a young age. While she said she was initially "stoked" to have people come see her at fairs, her view of celebrity quickly changed over the years. "But when I got older, I started to become exposed to the truth behind some stuff and that's when it flipped a little bit," she told the magazine. "I realised that, 'Oh this is actually really hard, and kind of slimy in certain areas,' and I didn't realise that certain people wanted certain things from me."
"My confidence went through a lot with that," the 25-year-old noted.
Gomez also explained that there came a point during her Disney Channel days when she felt "violated" because of her fame.
"I remember just feeling really violated when I was younger, even just being on the beach. I was maybe 15 or 16 and people were taking pictures — photographers. I don't think anyone really knew who I was," she said. "But I felt very violated and I didn't like it or understand it, and that felt very weird, because I was a young girl and they were grown men. I didn't like that feeling."
She continued, "Then, I would say the last season of my show [Wizards of Waverly Place], I was probably 18 years old, is when I felt like the flip happened. I didn't feel like it was about my art as much. I was on the fourth season of the show, and I felt like I was outgrowing it. I wanted something different and obviously I fell in love for the first time [with ex-boyfriend Justin Bieber]. There was all this stuff."
Gomez revealed that she'd gone back and forth about her decision to remain in the public eye, but, ultimately, she decided to embrace it. "As long as I'm healthy and happy in my mind, I'm all about it," she told BoF.
Sounds like Gomez has her priorities in check.
Want more info of the singer? Then be sure to read all about the double life of Selena Gomez.