Celebrities Who Can't Stand Kris Jenner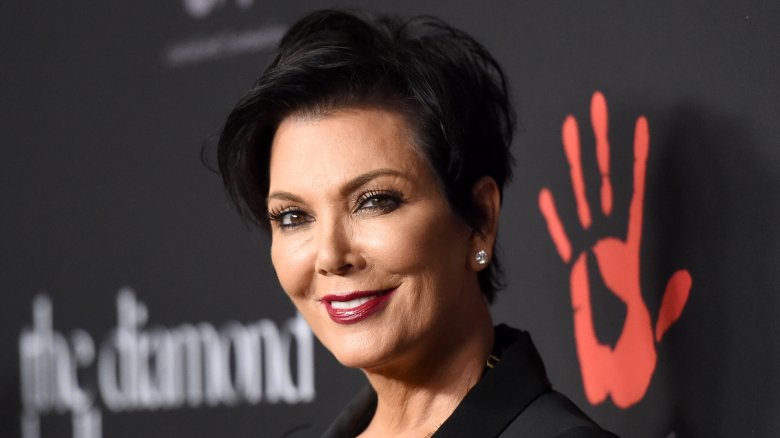 Getty Images
It took her 51 years, but shortly after the debut of Keeping Up With the Kardashians on October 14, 2007, Kris Jenner became a household name. Serving as the show's executive producer and as a Svengali-like manager for all six of her children, Jenner not only created the contrived spectacle of the "famous for being famous" reality-show template, but she has—some say forcibly—entrenched her family firmly into the zeitgeist with no signs of slowing the train. Obviously, any meteoric rise to success comes with a few enemies. Here's a list of celebrities (and a "few" others) who can't stand Kris Jenner.
Mariah Carey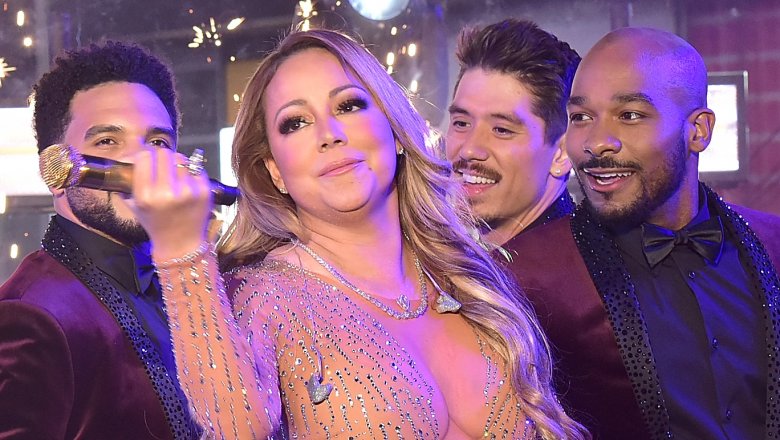 Getty Images
While promoting her E! eight-part docuseries, Mariah's World, the iconic Mariah Carey sat down for a 2016 interview with Complex in a private dining room at the posh Malibu eatery, Nobu. The Kardashian clan was reportedly filming in a private dining room just 15 yards away. After the requisite small talk, Carey was asked what fans and viewing audiences could expect from her dive into reality television. Things then took a turn.
Carey told the magazine her series would not be a put-it-all-out-there show in the style of the Kardashian clan. "Some of us," she said, casting a glance toward the other dining room, "talk about other people and what they do and la la la. But I'm not that person."
Shots thoroughly fired. Dissing someone is one thing. Dissing someone 15 yards away is the savagery only a true pop diva can master. Ironically, there were no cameras around to capture this solar eclipse of shade. 
Wendy Williams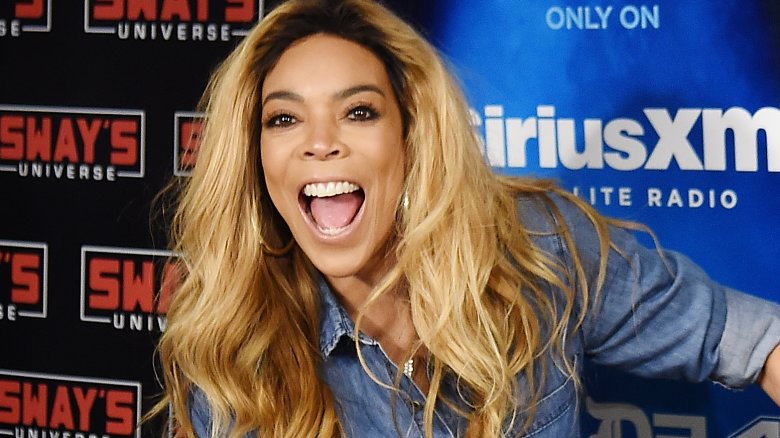 Getty Images
With her irreverent and in-your-face style, you'd be hard-pressed not to find anyone that radio DJ and TV talk show host Wendy Williams hasn't feuded with at some point. However, when it comes to Jenner, Williams seems to hold a special disdain for the reality-show matriarch and relishes every opportunity to take shots at her. Here's what she told Page Six about "that woman" and her parenting style:
"With Kris, I just find it very uncomfortable that she has her entire family on the line... But, you know, her choice is her choice and my choice is not to push my kid out there and be that kid and I don't want to push my family out to be that family," she said. "Visual celebrity is really overrated and I don't want that for my kid."
When Jenner's son-in-law, rapper Kanye West, was admitted to UCLA Medical Center following his breakdown and abrupt cancellation of his Saint Pablo concert tour, Jenner was attending the Angel Ball in New York City honoring her late ex-husband, Robert Kardashian. Kanye's wife, Kim Kardashian, immediately flew out to be by her husband's side—without mama Jenner. The next day, Williams went on the air and slammed Jenner for being "opportunistic," questioning why Jenner was honoring Robert in the first place and why she hadn't rushed to be by West's side. 
"I feel like Kris should have been there—she could have jumped on the next plane," Williams said on her show (via the Mirror) "...It's not like you need to be there to honor [Robert]. You didn't exactly turn out to be the most honorable wife when [Robert] was here... Word on the street about alleged infidelity. They got divorced, she had her ways about her... No disrespect, but I'm just showing you that [Robert] gave this girl right here her come up and she took it and she's smart and she took the ball."
West eventually recovered and appears to have a good relationship with Jenner, but we're not sure his MIL ever fully recovered from Williams' burn.
June Shannon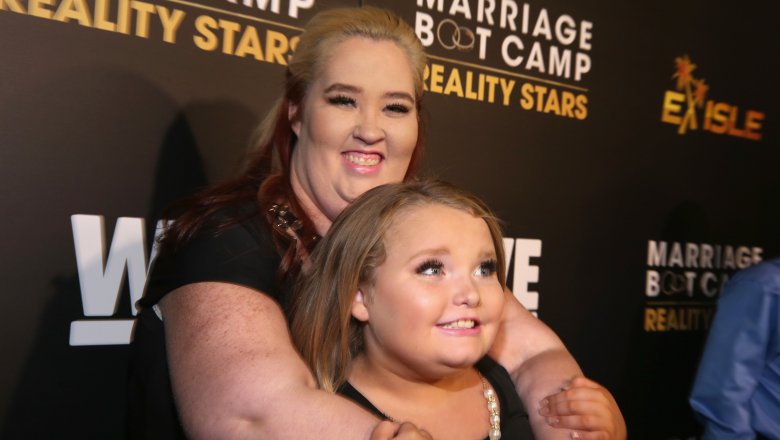 Getty Images
When Here Comes Honey Boo Boo hit the airwaves in 2012, it was an immediate hit. Chronicling the life of child beauty pageant contestant Alana "Honey Boo Boo" Thompson and her mother "Mama" June Shannon, the show soon started a ratings turf war that reportedly made Jenner feel like a new family was stealing the spotlight from her Kardashian clan. 
According to a source who spoke with Radar Online, "To say Kris is not a fan of Here Comes Honey Boo Boo is an understatement. She thinks the Thompsons are classless, unlike her family and can't understand why America is so fascinated by them. The show has become bigger than Keeping Up With the Kardashians, and Kris is starting to feel threatened by its success. Kris especially has a strong dislike for June, claiming the beauty pageant world is vile and that June is a bad mom for 'exploiting' Alana in that way. Kris think it's all a ploy to make money, and says she sees through it and thinks it is absolutely disgusting."
One could make the case that Shannon learned how it's done by watching Keeping Up With the Kardashians, but in a statement to E! News, Jenner tried to clear the air. "I would never criticize her, because I don't even really know who Honey Boo Boo is," she said, adding that until recently she thought "Boo Boo" was a dog. "I've never seen the show," she said.
Sure, whatever you say. 
Brody Jenner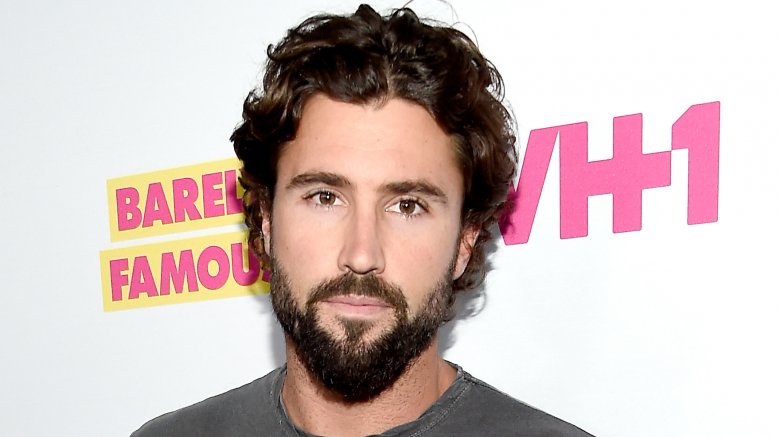 Getty Images
As the son of Caitlyn Jenner, Brody Jenner's infamously rocky relationship with his stepmother has played out in the media and in several episodes of Keeping Up With the Kardashians. Since the Jenners' highly-publicized divorce in 2015, Brody has basically disowned the Kardashian side of the family. 
During a chat with the Mirror in 2015 to promote his own show, Brody had this to say: "Kris and I don't speak. We just don't speak. It has nothing to do with me actively disliking her. I think she's just busy. Anyway, I have a mother who I speak to. I don't need two of them."
Case closed.
Esther Jenner
Esther Jenner had a lot of things to get off her chest about her former daughter-in-law, and that's exactly what she did in 2014 when the 88-year-old sat down for an exclusive interview with the Daily Mail. 
Asked if Kris is the controlling monster she's often portrayed to be in the press, Esther said: 'That's accurate. I don't know why she is. I don't think she treated anybody very well." She added, "[Kris] could insult you with a big smile on her face, I know. What do you do with a person like that? You're going to avoid them if possible. She was backstabbing as far as my grandchildren were concerned, and that is something I can't stand. She's domineering—it's do it her way, or there's no way. I had very little to do with Kris. I stayed away from her as much as I could."
When asked to describe her reaction to the divorce, Esther said, "Hallelujah. It was necessary... I hope she changes her name back to Kardashian. I don't want her to carry the name." 
If Kris ever had any doubt as to how her former mother-in-law felt about her, Esther left no room for debate.
Denise Simpson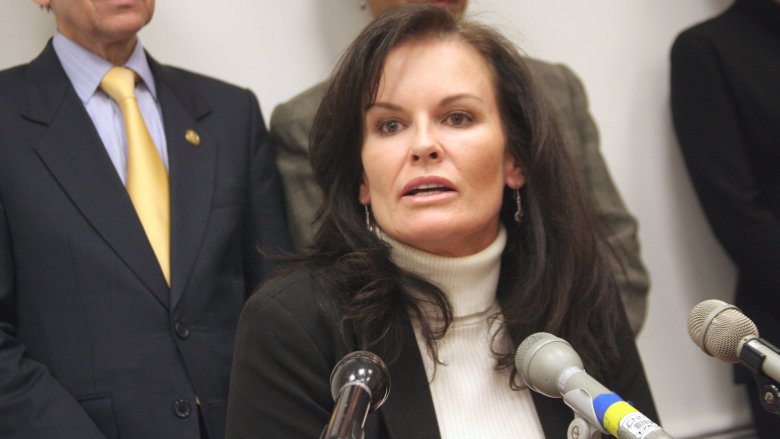 Getty Images
In 2011, Jenner released her memoir, Kris Jenner...And All Things Kardashian, and in its pages, she wrote candidly about Nicole Brown Simpson's death. Highly criticized at the time of publication for profiting off her former friend's brutal murder, nobody was more vocal and disgusted than Nicole's sister, Denise Simpson. 
"Kris Jenner IS pathetic," Denise told the National Enquirer. "I think most people will question her intentions of writing about my sister's murder. I am really disappointed in Kris. For the past two-and-a-half years, my family has had some relative peace regarding all of this stuff. Now that Kris has brought it up again, she's split open the healing wounds. For her to write about it is like reliving it all over again. My poor mother is really taking it hard."
The Kardashians reportedly made about $65 million in 2011, prompting Denise to ask what many at the time were thinking: "Haven't they made enough? Nicole has been dead for 17 years. Please, Kris, don't profit off of my sister's horrible death."
Caitlyn Jenner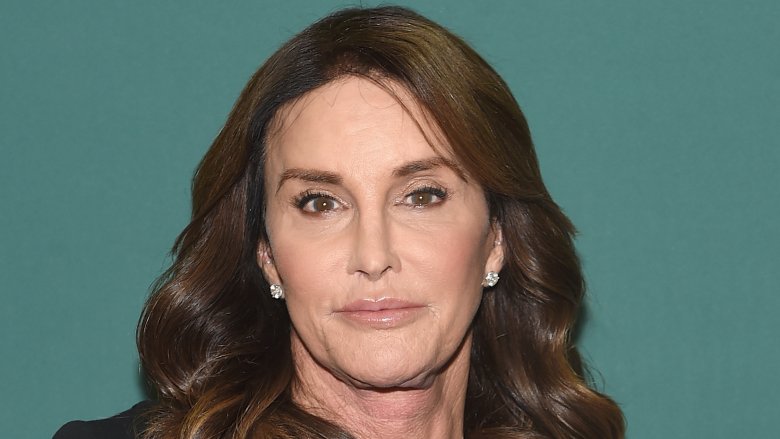 Getty Images
Kris wasn't the only one in the family with a tell-all memoir that ruffled some feathers. Detailing her life struggling with identity issues and gender dysphoria, Caitlyn's The Secrets of My Life, released in April 2017, dropped bombshell after bombshell squarely on Kris. 
Caitlyn (formerly known as Bruce Jenner) claims Kris knew Bruce was transgender early in their relationship (a claim Kris has adamantly denied). Caitlyn describes being a "punching bag" for Kris and says the reality show was the lowest point of her life. 
During an episode of Keeping Up With the Kardashians, Kris Jenner fumed to her daughters about the contents of Caitlyn's memoir. "None of it makes sense. I read it and basically the only nice thing she had to say was that I was great socially at a party one time... Everything she says is all made up. Why does everything have to be that Kris is such a b**ch and an a**hole?"
Caitlyn's memoir apparently created such a rift between the exes that when Kim was asked on Watch What Happens Live With Andy Cohen if Kris and Caitlyn if therewould ever speak again, she simply answered: "Zero." Here's hoping this blended family will reconcile in the future. 
Boy George fans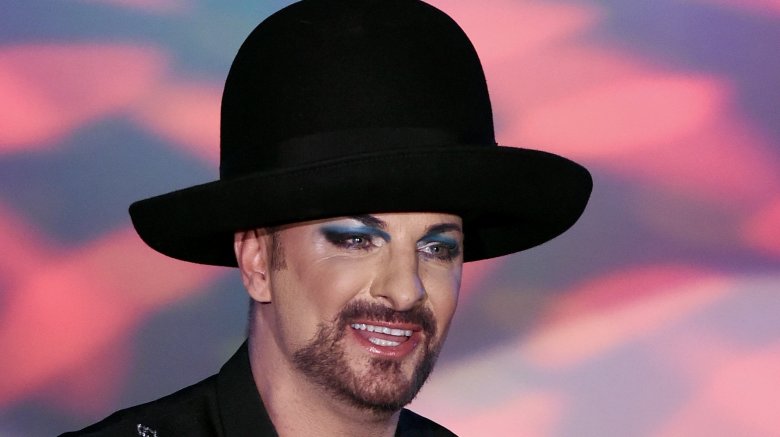 Getty Images
At the iHeart80s Party in Inglewood, Calif. in February 2016, Kris walked on stage to introduce the iconic '80s band Culture Club. It didn't go well. The crowd booed throughout her entire speech, but the jeers turned to instant cheers when she concluded her intro and the band emerged.
There is a nugget of positivity within this anecdote. Though the band's fans may not approve of Kris, frontman Boy George came to her defense. "My fans should be gracious and kind," he tweeted (via Billboard). "Booing, is just rude. I adore @krisjenner and I don't need anyone's approval."