Jean-Claude Van Damme's Son Arrested For Assault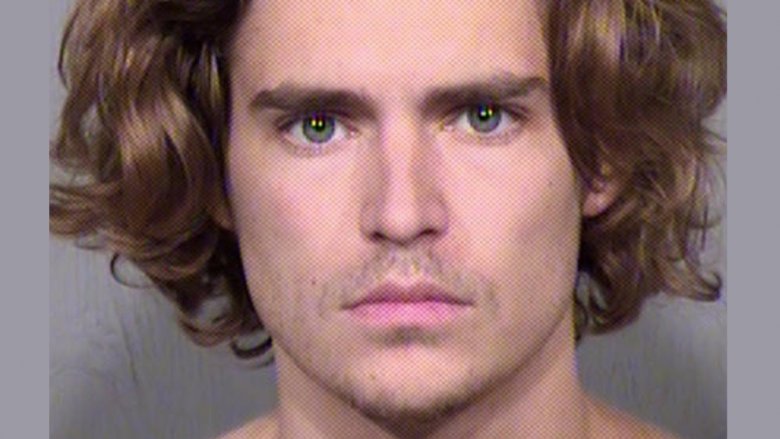 The actor's 21-year-old son was taken into police custody on Sunday, Sept. 10, 2017.
TMZ reports that Jean-Claude Van Damme's son Nicholas Van Varenberg was arrested after cops responded to a call that'd claimed he'd punched an elevator in his Tempe, Ariz. apartment building. Sent there to check up on him, police reportedly found a trail of blood leading to his home, and, after speaking to him and his roommate, they soon learned that Van Varenberg had hurt his hand.
And, while you'd think that'd be that, there's more to the story.
About 20 minutes after police spoke with Van Varenberg and his roommate, the roommate reportedly ran down the stairs of the apartment building. According to TMZ, he told the cops that Van Varenberg had held him a knifepoint, angry that he'd opened the door for the police. Authorities then searched the apartment and allegedly found the knife in question as well as marijuana.
Van Varenberg was then arrested and booked for "aggravated assault with a deadly weapon, unlawful imprisonment, marijuana possession and possession of drug paraphernalia."
According to ABC 15, Van Varenberg's bond was set at $10,000.
No word yet from Van Damme on his son's arrest.