Fred Savage's Firing From The Wonder Years Stirs Up Troubling Allegations From His Past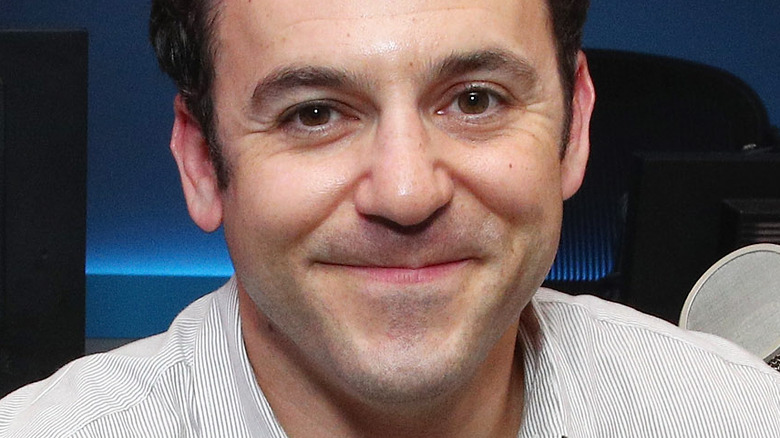 Astrid Stawiarz/Getty Images
Fred Savage was once one of the most beloved child actors on television. As a teen, the actor starred on the ABC hit "The Wonder Years" from 1988 to 1993, playing Kevin Arnold for six seasons on the coming-of-age comedy-drama. When the classic series got a 2021 reboot, nostalgic fans were thrilled that a now 45-year-old Savage was brought in as an executive producer and director. He had come full circle —or so it seemed.
But, on May 6, Savage was fired from his prestigious producer role on the reboot amid allegations of misconduct. A rep for 20th Century Television told Deadline that the company was "made aware of allegations of inappropriate conduct by Fred Savage, and as is policy, an investigation was launched," and following the investigation, "the decision was made to terminate his employment as an executive producer and director of 'The Wonder Years.'"
Details regarding Savage's offensive behavior have not been revealed, but the actor-director has been hit with troubling allegations in the past — even during his seemingly squeaky clean days on the original "The Wonder Years."
Fred Savage was accused of misconduct 30 years ago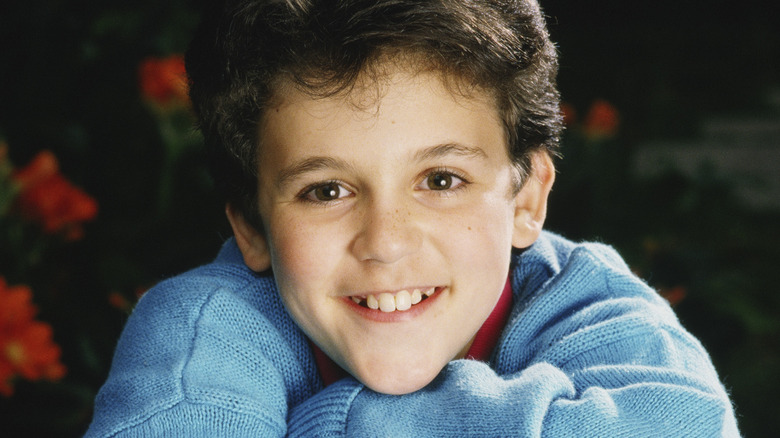 George Rose/Getty Images
In 1993, Fred Savage was finishing out his Emmy-winning run as the star of "The Wonder Years" when he was hit with a sexual harassment lawsuit. At the time, the Los Angeles Times reported that costume designer Monique Long filed the suit against the then-teen and his TV brother, Jason Hervey, accusing the two of making "sexual and lewd" comments toward her. Savage denied the costumer's claims, while his attorney, Howard L. Weitzman, called the allegations "incredible, false and totally fabricated" and accused Long of being "a disgruntled" ex-employee. "In Fred's opinion, this is the type of nuisance suit in which she's trying to publicly embarrass him and extract some money from him," Weitzman said at the time. The suit was settled out of court, but the negative fallout caused the original  "The Wonder Years" to be canceled, per Page Six.
In 2018, Youngjoo Hwang, a costumer on Savage's subsequent Fox series "The Grinder," sued the actor over claims that he struck her on the arm and yelled at her, per The Hollywood Reporter. Savage denied allegations that he created a hostile work environment for female employees on-set, and Fox backed him. The network conducted an investigation and found no evidence of inappropriate conduct by the star. While Savage was ultimately cleared of the claims of on-set harassment, there was soon no set to go back to. "The Grinder" was canceled after one season, according to Deadline.